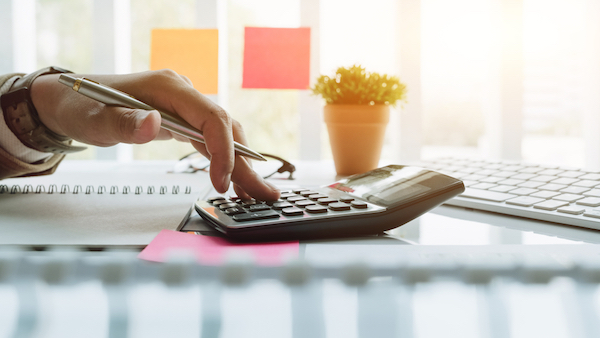 Whether large or small, every business requires the services of a qualified account. All companies have to keep their account books updated and accurate. Without this, no business can operate smoothly and effectively to maximize its potential.
However, many businesses, especially startup companies, outsource their accounting services. There are many incredible benefits of making this decision. You will benefit from professional expertise, and a qualified, certified accountant will be in charge of handling your accounts.
If your business has grown to a point where you need to hire an accountant, it is vital to ensure that you have the right expert.
Choosing an accountant is not easy, mainly because you have to compare different accountants and identify the most suitable for your company. Finding the right accountant will ensure that your business files accurate tax returns each year. The accountant will assist in tax planning, business planning, and even networking. Therefore, take your time and evaluate your accountant carefully. The following are essential aspects to consider, for example, when choosing a Naperville certified public accountant.
Consider your needs.
You need to evaluate your business needs. Consider if you need a full-time or a part-time accountant. You have to make this crucial decision before embarking on your search. If your business is still in the startup stages, you don't necessarily have to hire a full-time accountant. Instead, find a part-time but qualified accountant to be in charge of your accounts. Choosing a part-time accountant helps to save on your expenses. This is because you won't be forced to pay a monthly salary and many other costs associated with hiring a full-time employee to be in charge of your accountant department.
However, if your business is in the advanced stages, you need to take your time and choose a competent full-time accountant. Ensure that the accountant has top skills and expertise in tax preparations, is excellent in problem-solving, and is also qualified in preparing financial statements.
Experience.
This is another aspect to consider when choosing a suitable and competent accountant. Your accountant will be in charge of managing your business's financial affairs.
Therefore, consider the period that the accountant has been in this field. Consider if the other clients are happy with the services they received. If the accounting firm has a good reputation, they will provide you with referrals. This way, you can go ahead and call the clients to confirm that, indeed, they received satisfying services. It is recommended that you choose an accountant that has been in the industry for over five years and has earned sufficient skills and expertise. In addition, ensure they have a proven track record.
Licensing.
The accounting field is highly regulated in every state. Therefore, the accountant is required to have training and be certified. Ensure the accountant is CPA certified. If the accountant is not licensed, you should not hire them for your accounting services.
Hence when choosing a Naperville certified public accountant, you must ensure that they are flexible enough. The business environment keeps changing, and you have to make sure that your accountant will be able to make the adjustments to keep your business accounting books updated.