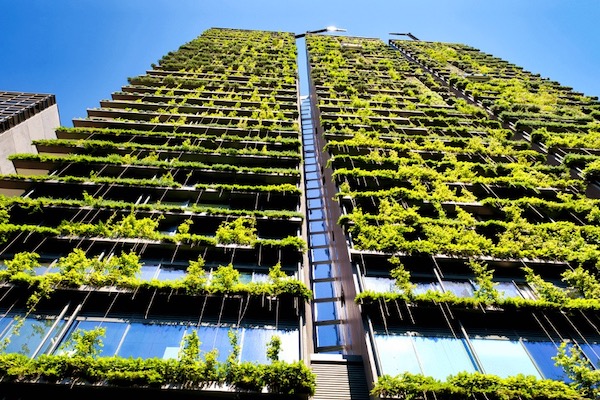 Increasingly, you hear organizations talking about the "workplace as a service" or "workplace as an experience". These discussions signal a shift in how business owners and employees consider their work environments. It's no longer enough to provide four walls and a washroom. Businesses – and, by extension, CRE owners – need to prioritize value-adding amenities to stay current.
For this reason, some commercial real estate groups now approach prospective occupants with an "amenity pitch" – essentially, a document outlining a property's extra-commercial value to tenant companies.
As this article explores, prioritizing CRE amenities is a win for everyone. It helps real estate investors attract top-tier tenants. It helps businesses attract top-tier talent. And it creates a more human-focused environment in which employees can live, work and collaborate.
Before you create an amenity pitch of your own, read through this short post on types of amenities, CRE owner/investor benefits, and how you can earn more passive income while adding amenities.
Types of Amenities
You can fit amenities into three broad categories: services, storage, and proximity.
In the services category, you have amenities that function as tenant assistance and utility. These can be as basic as common WIFI, lobby reception or daycare services, but they can also be creative: fitness centres, games facilities, IoT-enabled devices, etc.
In the storage category, you have amenities that allocate space for tenants to securely and conveniently store their belongings. Think of fob-entry bike storage, smart lockers, and parking lots that leverage cloud-based PARCS.
Finally, in the proximity category, you have adjacent businesses that function as amenities. These might be food businesses, fulfillment centres, computer repairs – whatever a business and its employees might need during the workday. By facilitating access to these businesses, you have created another set of amenities.
This latter category can be a fantastic way to make extra revenue from amenities by hosting businesses in your property's unused spaces. Read about how to make passive income through real estate while adding amenities.
How Amenities Benefit Businesses, Real Estate Investors and Employees
Businesses benefit from CRE amenities in a number of ways. Modern companies want to create a culture around meeting the needs of their employees, and a robust amenities package helps them do that. By offering access to amenities, a business can attract and retain top-level employees – which reduces turnover and saves money.
Investors benefit in much the same way. A property with an attractive amenities package will attract and retain occupants. According to a survey by the Commercial Real Estate Development Association, 91% of building owners understand that adding special amenities improves a building's leasing velocity and helps retain tenants.
Finally, the benefit to employees is clear: in an amenities-rich building, they feel provided for. They can access services, storage and businesses that make their workday easier. They don't need to restrict themselves to a single-purpose office space, enjoying instead a sense of community in an environment that facilitates activity, communication and collaboration.