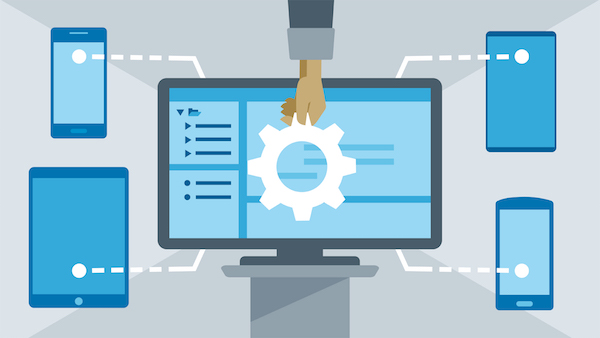 Most developers have thought about starting their own business, which could certainly prove to be a worthwhile move provided that you have a solid idea and know how to run a company successfully. There is a strong demand for software, apps, websites, and other products these days, but often developers struggle not because of the business idea but because they do not know how to set up and run their own company.
Therefore, it is helpful to be aware of a few tips for starting your own developer business that will hopefully help you to overcome the challenges and find success with your business idea.
Learn Ruby
Before launching a new business, it is important that you have your programming skills up to date. It is a smart idea to learn Ruby before getting starting with a new business as a versatile and flexible programming language that will make it much easier to bring your idea to life. There are tutorials and courses that you can sign up for to learn Ruby that could help you to find success with your business idea.
Carry Out Market Research & Create A Business Plan
Another important step to take before getting started is carrying out market research and creating a business plan. You need to determine how unique your idea is, who your competitors are, and identify your target market. This information will then help you to build a developer business that has the potential to succeed. At this stage, you can then create a business plan to outline how the business will operate and to secure funding.
Secure Funding
Following this, it is likely that you will want to secure some funding to get your business up and running. You need to calculate your startup and ongoing costs and then find the best funding option for your needs, whether this is a bank loan, angel investor, or crowdfunding. You cannot hope to get any form of funding without a detailed business plan, so this step always comes after you have put together a plan.
Build Your Team
It can take a long time to build your developer team, so it is a good idea to start doing this as early as possible. If you have some experience in the field, you may have some contacts that you can call on to be a part of your new project, or you may need to bring in candidates and spend some time finding people that have the required skills as well as the right attitude to be a part of the project.
Invest In Marketing
As with any other industry, the key to success is good marketing. Businesses only ever survive when people are aware that they exist, which is why it is best to invest in marketing from an experienced agency. They will be able to build brand awareness and create excitement for your business, which also gives you the time and energy to get your product(s) developed and ready to go.
If you are thinking about starting your own developer business, you should find this post to be useful and help you to hit the ground running.