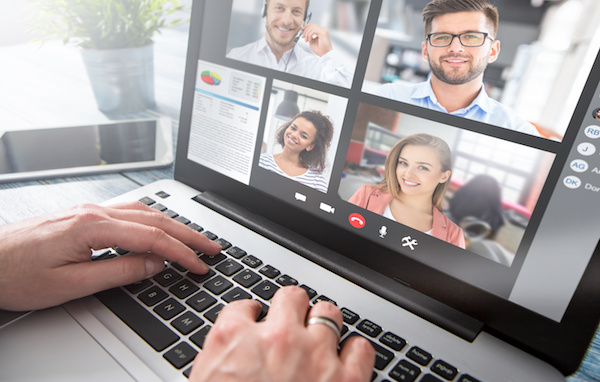 74% of companies are already using or plan on using hybrid work models permanently. And with the range of benefits that combining in-office and remote teams can offer, that's not surprising.
When you utilize remote teams together with local ones, you can expand your talent pool, provide more flexibility to your staff, and quickly fill critical positions based on the current needs within your company.
But at the same time, a hybrid work environment presents new challenges that many companies might not be well equipped to deal with. And poor hybrid team management policies can significantly hurt productivity and even disrupt team morale.
With that in mind, let's look at some of the key traits that every thriving hybrid work environment must have, as well as how to encourage these traits to become more prevalent.
1. Accountability.
When you work with hybrid teams, you won't be able to stand behind every person and see what they are doing. Consequently, you must have a process for keeping people accountable for what they are doing and the tasks they need to complete on their own.
And that's where computer monitoring software can be incredibly useful. It can tell exactly what your in-office and remote teams are doing at any given time, providing you valuable insights about how your employees are spending their time and what they are working on.
You can look at not just what each individual is up to but also gain valuable insights about the bigger trends within your office. You might even be able to discover bottlenecks and obstacles that prevent teams from going through tasks quickly and operating at peak efficiency, which will empower you to make the necessary changes that can significantly boost productivity.
At the same time, using employee monitoring software can make productive time tracking for remote teams much easier. When calculating billing hours, having a way to accurately track activities can help avoid conflicts or issues and provide a transparent method for seeing exactly how long people are working on various tasks.
2. Collaboration.
One of the biggest obstacles of a hybrid work environment is managing communication challenges from people working in different environments. Because some people work in-office and others work at home or in a remote location, that can result in information silos that keep groups of employees out of the loop on updates, project tasks, and essential information they need to know to be productive.
The good news is that today, technology has been making the process of hybrid team communication much easier to manage. Various tools can streamline each type of communication, providing teams with the ability to fully simulate in-office communication and avoid any bottlenecks that could prevent people from being inside the loop on any given topic.
Using tools like Asana, Slack, Zoom, and even Calendly for setting meetings, today's best-performing hybrid teams utilize the latest technology and continually improve the best practices of sharing information.
3. Engagement.
When working with hybrid teams, it's easy to start grouping employees into different tiers. Since only some employees work in the office, you will see them much more often, making them appear more present and available. What's more, many of the less formal conversations between management and teams also occur in person instead of on Zoom or Slack.
And as a result, some remote team members might end up feeling underappreciated and even isolated from the in-office team. And that can cause a decrease in engagement, reducing productivity, motivation, and satisfaction.
To combat this serious issue, it's crucial to have a process for maintaining communication lines open with each team member. You need to make sure that each in-office and remote member feels like they're a valued part of the team and that their work is appreciated. Even if it's something as simple as a quick email thanking them for their hard work, regularly reaching out is crucial for maintaining engagement.
At the same time, you should schedule talks with remote team members to discuss their career plans and satisfaction within the company. By getting to know their career goals, you can help create growth opportunities that they will get excited by. And that, in turn, will keep remote workers happy, engaged, and much more likely to stick with your company long-term.
Bottom Line.
A hybrid work environment is a great way to enhance your company's performance and gain access to more top-level talent. But at the same time, running a hybrid work environment can pose various challenges, which you need to be aware of.
The three traits listed above all play a vital role in keeping your teams happy and productive while also removing obstacles in communication.