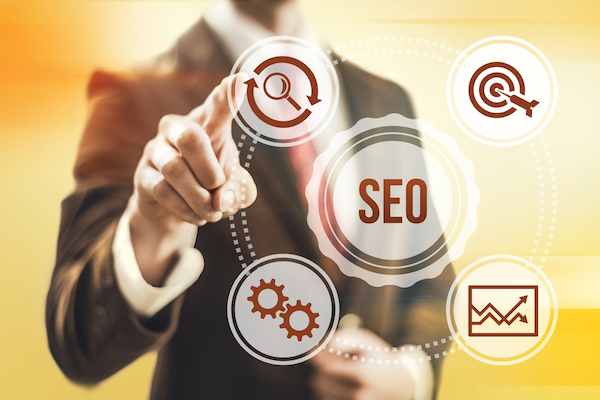 SEO, or search engine optimization, is the process of improving your website's visibility on Google to connect your business with valuable leads. Optimizations for your digital presence on and off your website help keep your business higher than your competitors on the search results page for relevant keywords or search queries. However, the processes involved with digital marketing are typically challenging and time-consuming to many business owners, requiring significant technical knowledge and expensive research tools. A Denver SEO specialist or marketing agency can assist small businesses with everything from web copy to backlinking.
If you're a small business owner, it might seem impossible to catch up your marketing efforts to your larger-scale competitors. Advertising on Google or other search engines can drive traffic to your website, but you'll have every time someone clicks on your advertisement. These methods for bringing potential customers to your site can quickly sink your profit margin. SEO builds your business's digital presence to target organic traffic, building lasting value for your business, its website, and its customers.
How SEO Professionals Can Support Your Business
Search engine optimization requires significant technical knowledge and data analysis expertise. Coding and development tools are essential for ensuring your website stays up to speed, with minimal errors, optimal page speeds, and regular content updates. For most small businesses, outsourcing their marketing efforts to a reliable digital marketing agency is the simplest way to increase online traffic and generate new leads. Here are a few of the key ways an SEO company can help you succeed.
Identify Your Market
If you want to lead Google users searching for the type of products and services you offer back to your website, you'll need to know what keywords they're using. A keyword is a search term, question, or individual word that a user types into Google. If you already have an established website but aren't sure how to connect the users searching for relevant terms back to your business, an SEO specialist can help.
Before writing content for your website, uploading posts to social media, or building off-page backlinks, you'll need to perform considerable keyword research to identify what terms can help increase your traffic and lead flow. Optimal terms should be relevant to your product or services, indicate the potential for the user to find value in these offerings, and have a high search volume. In addition, you'll need to identify keywords that won't put you in direct competition with corporations and enterprises.
For example, if you're a specialty coffee producer, you shouldn't target the term "coffee near me," even though it's a term that generates thousands of searches a month. Marketing professionals perform keyword research and related data analysis with marketing tools like SEMRush or AhRefs. Once you've identified valuable keywords for your business, you can begin your other digital marketing efforts.
Clean Up User Experience
Before you write content and build backlinks to bring new users to your site, you'll need to optimize the user experience on your website. Navigation between pages should be straightforward, with none of your indexed pages more than two clicks away from your homepage. You'll need to clean up any broken links and images, then optimize the same images to improve page speed. Other details, such as redirects, mobile usability, and meta-descriptions, can also be critical. The right way to start your marketing campaign for many small businesses is with a brand-new website. Luckily, many digital agencies can help.
Publish Informative Content
Writing, editing, and optimizing content with your high-value keywords is an essential part of any SEO campaign. Not only is your website content an excellent opportunity to establish who your brand is what can of value you can bring, but it's also an avenue for answering common questions that relevant users are searching for when they go to Google. If you're a business that can answer these questions with authority and confidence, your brand's trustworthiness will increase in the eyes of both the potential customer and Google's search engine algorithm.
Before you hire an SEO or content marketing agency to write for your website, ask about their experience working with companies within or adjacent to your industry. For an eCommerce retailer, this may be a minor concern. However, for a medical company or a legal services provider, the expertise of the writers you're hiring is essential to consider before signing on the dotted line.
The technicality of your brand voice, along with the subject matter you're addressing, often requires a team of content marketers with prior experience in writing for your services within your industry. With the right marketing professionals on your side, you'll find it easier to connect your potential customers and clients with your brand or product differentiators. With the continued development of valuable content for your website, you can establish your small business as a thought leader within your industry.
Build Backlinks That Increase Domain Authority
Backlinking is the process of building a link on another high-domain authority website back to your business site. When Google scans the website leading back to your website, it will see your business as a valuable resource for its users. Valuable backlinks establish your brand's authority. The wrong ones can damage your site score and even remove your website from Google's search results. To get started with this valuable component of off-page SEO, you'll need the assistance of a marketing professional.
Optimize Off-Page Business Listings
Your website isn't the only place where Google users can find your business. To optimize all aspects of your business's digital presence, you'll need to keep a close eye on your business's listing through review platforms like Google My Business and Yelp.
Responding to positive and negative reviews on these platforms is critical to showcasing your business's ability to help its customers. You'll also need to upload images and information about your company that creates value for users. Your hours of operation and address are only the start. Contact a digital marketing and SEO agency to begin a search engine optimization that keeps your small business competitive and allows you to grow your customer base.