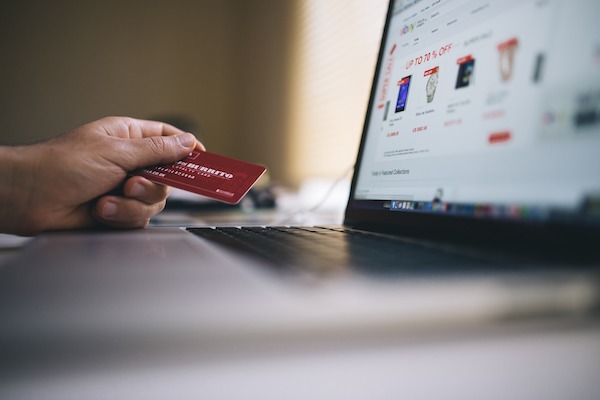 Shopify is an e-commerce platform that works online and offline. It creates a website containing your online store. It is sold as a service, so there is no demand to combine various elements of web development. The extensive majority of the tools needed to launch an online store come with Shopify.
Shopify is a perfect platform for those who have a product or a place to find a product and who want to sell it online. Shopify provides a needed solution for selling and processing payments. We can mention that you don't need to be a web designer to create a website.
Surprisingly, you can accept over a hundred forms of Shopify payments. This includes all major credit cards and e-wallets, as well as cryptocurrency and more.
In addition, they will calculate everything based on the buyer's local taxes and currency, so if you are an international seller, you know that your cash register will be transferred according to where the buyer is located, including local currency.
How Exactly Can You Organize Your Inventory?
You can add as many drop-down menus as you need for your products, although you'll probably have to download the product options app for Shopify ecommerce store, if you have more than one or two.
For example, if you sell a tee in different colors and sizes, the buyer will have two drop-down lists, one for color, the other for size, and the product image may even change when you do.
You can also list each item separately by color, design, size and what may be the case depending on your industry. It can also be an excellent SEO strategy, since each product page is a separate opportunity to be recognized by search engine algorithms.
POS System
Shopify POS system is one of the most reliable on the market. While the point of sale system is easy to learn and use, they offer instructional videos so that you and your employees can become Shopify POS experts together – and any new employees can be quickly uploaded.
Many additional Shopify apps can provide really awesome features for your POS. You can book meetings, classes and seminars by automatically scheduling and tracking attendance. You can sell by product, by weight, or by time. You can quickly change prices, make products unavailable, as well as conduct promotions and discounts. The possibilities are truly limitless.
Add Products to Your Inventory
The "Add Product" page also allows you to specify where the products will be placed. There are two main ways to add products that you want to sell on Shopify.
Add Products Manually
The first is to manually add the products that you have in stock. To do this, click "Products", then select "Add Product". The "Add Product" screen is a very powerful utility for your store. In addition to basics such as product name and description, you can also set collections, vendors, and tags here. It helps to keep your products in order.
Add Direct Delivery Products
Another way to add products is dropshipping. You will need to visit Shopify Market and choose a direct delivery app like Oberlo. Using this, you can instead view and add products from the app interface.
Show Products in Your Online Store
Adding products to your inventory simply means that they are stored in the system. You also need to arrange for these products to be placed in your Shopify store. To do this, open the store editor again.
Here you will decide where to add certain collections of products. You can have different sections displaying different collections, or just one large catalog – the choice is yours.
Set up Payment Methods
Add or configure payment providers at any time, go to Settings > Payment Providers to see the payment providers available to you.
Once your main site is assembled, it's time to take a look at the ecommerce features. The first thing you need in this aspect is to decide how you want customers to pay for purchases on your site.
PayPal
PayPal is available in your store by default, but you will need to create a PayPal merchant account later if you want to use it. Besides PayPal, you have two other main types of payment systems.
Buy Payments
Shopify Payments is the first one, provided directly by Shopify. If you choose to use this, you will be able to process almost any payments through your account. However, Shopify payments are a bit limited, as not everyone can use it. It is only available for a few countries, and there are additional restrictions on which companies and in which countries can use it or not.
For example, Australian companies can use Shopify Payments, but those related to certain financial and professional services, gambling or a whole list of other activities are prohibited.
Third-Party Payment Providers
Another way to do this is to use a third-party payment processor, such as Stripe, iPay88 or WorldPay. Unfortunately, there is con here. Before choosing a provider to use, you need to make sure that it is available for your region.
Setting up Delivery Parameters
You need to provide detailed information about the delivery methods of your products.
To manage the delivery terms, click "Settings" and then "Delivery". Here you can set all the details related to each order – from the delivery service to manifest lists and bids.
You can create multiple delivery configurations for different orders, such as domestic or international. Conditions can also be set, for example, what weight of orders is required, what type of packaging.
Managing Shopping Carts
In addition to payments, you can choose to collect customer data during the checkout process.
On the "Settings" -> "Checkout" page, you can configure the process that your customers go through to make a purchase. You need to make a decision about how you want your store to manage cash registers.
For example, do you want someone to be able to make purchases without an account in your store? The checkout section is another powerful area that you can use not only to generate revenue, but also for data collection and other marketing purposes.
To Draw the Line
Shopify is one of the best ways to create your personal e-store. Shopify offers incredible features, it's easy to add and edit products, you get every necessary tool to expand your business and choose from a whole list of various modern and attractive templates depending on your field of activity.