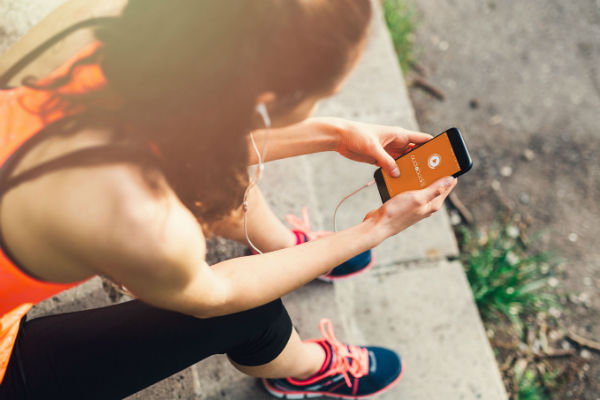 by Tanvir Bhangoo, CEO of TB Momentum and author of "The P.R.O. Business Mindset: How To Lead Amid Disruption And Chaos"
It was just after six in the evening. I was sitting at my desk in an empty, silent office, with my head in my hands, panicking.
I was leading a digital transformation project for a global company. The project had an aggressive timeline with little margin for error. Four months in, we were blindsided by something totally unexpected, and our entire roadmap derailed. I should've seen it coming, but I didn't. All the resources, hard work, and effort we had put in was all wasted. Gone.
I remembered how disappointed and sad the team felt when I announced that we'll have to make a complete pivot, and everything we had done so far didn't matter. The mission we were about to abort was a big reason why the team had decided to join me on the journey.
I could feel others in the organization starting to doubt the roadmap, the plan, and, in part, my leadership and the execution of my team. It's hard enough to earn the trust of your team, let alone the partners and colleagues in a large global company.
All to say there was a lot of noise, and I didn't know how to control it. I didn't see a way out. In a way I was feeling sorry for myself. The victim mentality. I was questioning my decision to have taken this role. Maybe they were right, I thought. You're too young for this. You're not ready. You don't deserve this.
To break away from this negative self-talk, I asked myself, "If this was a football game, what would you do?"
More specifically: "What would you do if someone blindsided you on the football field? Would you lie there on the turf feeling sorry for yourself, playing the victim card, complaining to the referee about the hit?"
Many athletes practice positive self-talk and visualization. Why? Because no matter who you are, mental noise is always there. But great players know how to block it out.
In business, the noise comes from lack of alignment, misunderstandings, and lack of comfort in a changing, agile, innovative environment. Noise affects the morale and energy of the team, which results in lower productivity and hampers results. Therefore, it becomes really important to block out the noise, keep yourself moving forward on your path, and focus on what really matters for your business or organization.
Here is a five-step plan that can help you stay focused, block out the noise, and deliver results.
Step 1: Set Expectations.
When you start a big project, introduce a new initiative, or implement change, it's critical to have buy-in from the key stakeholders. If you report to the CEO, then you need to be sure the CEO is 100 percent aligned with your path. At the same time, you also need to set expectations with other leaders that ultimately need to support your efforts. This will help build a solid foundation of trust and alignment before you embark on your journey, which will reduce the noise down the road.
Step 2: Overcommunicate.
Consistent communication is a very powerful and simple, but often-overlooked skill. After setting expectations, you must keep the key stakeholders informed. When someone puts the company's balance sheet on the line for a new visionary digital product line, the last thing they want is to never hear a word about your progress.
Step 3: Facts and Data-Based Execution.
During the Q&A portion of one of my keynotes, an audience member asked, "How do you keep your team motivated when you know there will be issues, and everyone is breathing down your neck?" A problem that she was dealing with at the time. My answer was simple: execute with data and facts, not emotions.
Step 4: Shelter Your Team.
Good leaders lead. Great leaders lead, empower, and influence. It's solely a leader's responsibility to ensure their team is free of major distractions and doesn't get caught up in any negative backlash from external sources and partner teams. Ensure that you keep the team focused on the road ahead and clear the path.
Stage 5: Remember Why You Started.
Lastly, when things get really loud, never forget why you started. These are the moments that will make or break your performance. At times you may feel that everyone is against you. You may feel that you're being singled out in meetings. You may feel that no one believes you can do it. You may even feel that you bit off more than you could chew. You need to always remember why you took on this role, responsibility, challenge, or endeavor. There was a reason. Find it and keep it in front of you.
*excerpted from "The P.R.O. Business Mindset: How To Lead Amid Disruption And Chaos"
Tanvir Bhangoo is the CEO of TB Momentum, a leadership training and consulting firm that works with multinational businesses and Fortune 500's to help them transform and adapt to an ever-changing world. He is also the author of "The P.R.O. Business Mindset: How To Lead Amid Disruption And Chaos".