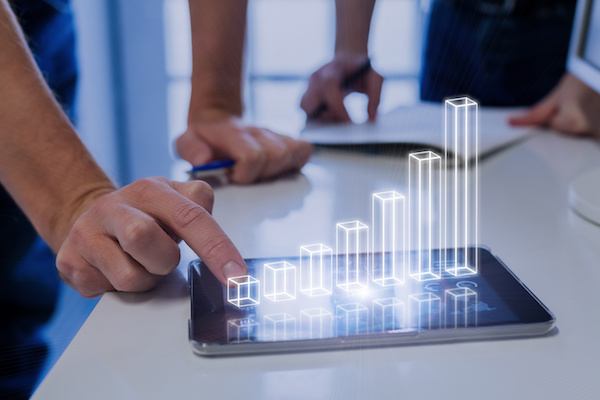 by Theis Jensen, CEO of Sani Nudge
It used to be that a business owner could make a quick call to a prominent business leader with a need and seal a deal with a sturdy handshake to have a transcending sales record. That is not the case in the world we live in today. Now, data shapes everything we do and every decision that we make.
When I entered the IoT tech world in 2015 as an entrepreneur, we had a lot of great things going for us. We had a product that addressed an established need to improve hand hygiene in a healthcare scenario. It had a cost-benefit proposition that meant our customers were seeking our solution. We had the right team established and forecasted, including engineers, clinicians, and real-time users, for feedback testing.
But growth, a global pandemic, and constant change had a lot in store for us to learn, from the topic that we excelled at most, making a difference using data. Here are some of the key takeaways that we have found in our seven years of using data to make a difference.
The data that you have, has to evolve for continuous improvement.
One of the key findings of our experience building a healthcare technology company has been in adapting to our users and their needs. This need can primarily be found in how they use our data. The data that our system outputs is for measuring and accessing their hand hygiene performance in a healthcare organization. Using data we designed a nudging method to reinforce the good hand hygiene behavior of staff positively. The aim is to improve upon previous efforts continuously. They can use the data to know where the best improvement opportunities are, for example, room types and patient areas.
But improvement is something that often plateaus. Consider weight loss efforts or people trying to improve their step counts daily. It is often challenging to keep improving once you get to a certain point. That is where data evolvement comes in. Our analytics platforms are consistently developed to constantly evolve and adapt to our users' needs. On that same strategy, our solution is growing with their need for continuous tools for adaptation.
One of the biggest mistakes I see in other businesses is finding the right strategy, formula, recipe and sticking to it. Instead, you should always be fluid in your plan and consider the metrics that indicate success.
Quantifying sales barriers to excel despite the unexpected.
Another critical topic within using data in your organizational growth is how you quantify the barriers and opportunities for your sales organization.
In 2019 we strategically set out to have direct sellers from our team selling our products, but we quickly realized that we could expand more rapidly and reach more prospects seeking us by aligning with like-minds. We partnered with Ecolab Europe, the preferred vendor for hand hygiene products, and overnight our sales team grew from 3 to 200.
On that same line of business, we constantly looked to the data to learn from the insights of our customer base. When the Covid-19 pandemic began, being in the hand hygiene business meant that our customers needed us. However, there were barriers to getting in front of them, including their availability and closures due to the healthcare emergency.  We grew our efforts and market share by calculating the gambit of scenarios and using the data to evolve our improvement techniques to our sales efforts.
We are in the business of data, and data remains the key to growing our business.
The general theme here is that in almost any scenario, business or otherwise, we are surrounded by the tools that can drive improvement. In our case, and that of our customers, the improvement work starts with understanding the data.
Theis Jensen is CEO and co-founder of the Danish MedTech Sani Nudge. His interdisciplinary background as an electrician, an engineer, and across leadership roles in business has provided him the capability to deliver out-of-the-box solutions. Passionate about digital health and patient safety Theis has a mission is to reduce the number of adverse events in healthcare, the number of healthcare-associated infections, and the spread of multi-resistant bacteria in society.