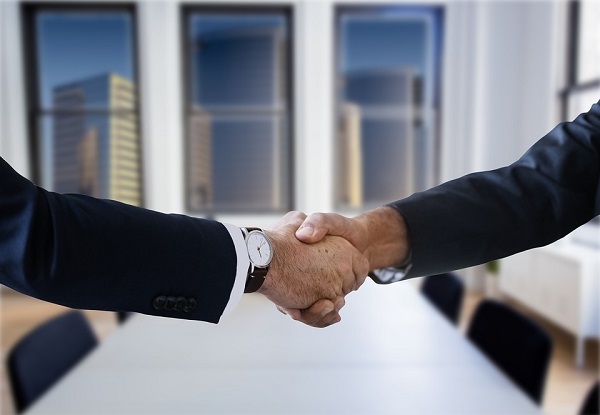 As an ambitious entrepreneur, there are many aspects of business management that require your complete attention — enough so that it can make the whole process feel overwhelming, especially if you're a startup owner. Trying to run a new business in a competitive industry can be a daunting task for even the most seasoned business owner, which is why it's crucial to get things right the first time by fostering loyalty.
When it comes to business management, the trust of your target demographic is a top priority no matter the scenario. It's the kind of thing that can make or break a company, though it's understandable to be on the fence when it comes to the overall usefulness of trust.
Here are some reasons why trust is an essential skill to inspire and develop as an entrepreneur.
1. You need a foundation of people who trust your business.
Companies need a proper foundation to stay afloat in a competitive industry. Even those who make a splash and experience standout success at the beginning might end up losing it all if they can't retain their crowd. Thus, it's crucial for company owners to figure out different ways to help people trust their business, as it's the only way such a company can move forward in the industry.
It's the foundation of everything else, and it will allow even the most inexperienced startup owner to build a slow and steady relationship with the right crowd. A good tip would be to focus on marketing that builds an organic following instead of instant results.
2. The importance of transparency.
You'd be surprised how many companies end up falling short of expectations due to being labeled as scammers — even if they had no intention of scamming their audience. Such is the reason why transparency is so crucial, as your company could accidentally fall victim to false advertising and lose out on revenue, even damaging your online reputation as a result.
There are many agencies that can help users get their money back in the event of a scam. All you have to do is look into this Money Back full review to see just how effective chargeback agencies can be. Most companies don't even see it coming. They lose out on the transaction even if they had no intention to scam due to the lack of transparency.
3. Future-proofing your business.
Last but certainly not least, gaining the trust of your user base is paramount for any business that wants to future-proof their endeavors. There's a good reason why companies that focus on customer service and transparency can outpace the rest of the competition. Even search engine algorithms prefer businesses that offer a better user experience (UX) to their customers.
Conclusion.
When it comes to general business management, you can't go wrong by focusing on trust over everything else. If you want your business to realize its full potential, it's vital to get your target demographic to trust that your company has their best interests at heart. Otherwise, you'll always have trouble keeping up with your competition.