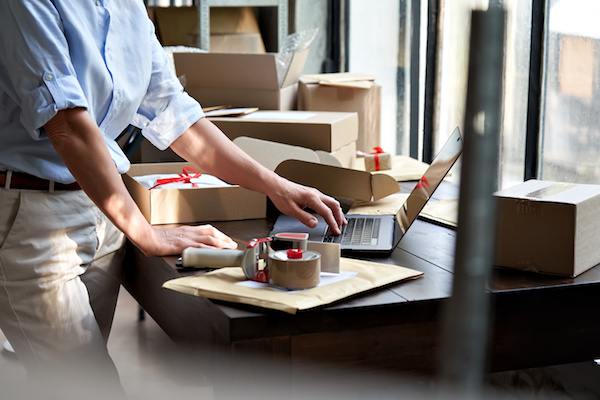 by Joris Kroese, Founder and CEO of Hatch
E-commerce kept many brick and mortar stores afloat during the COVID-19 pandemic. While non-essential stores were closed, online retail took centre stage, upholding the names of brands that would've otherwise gone under.
In 2020, global e-commerce sales amounted to $4.28 trillion and are expected to reach $5.4 trillion by 2022, highlighting that online retail will continue to thrive. It's a different story for the retail sector as a whole, though, with total worldwide retail sales declining by 3.0 percent to $23.839 trillion.
According to Local Data Company, the first half of 2021 saw 8,700 closures of chain stores in the UK, compared to just 3,500 new store openings – the lowest number since 2016, when the analysis was first carried out. This comes as a result of two things: the coronavirus pandemic and the continuing shift to online shopping.
The rise in e-commerce doesn't mean we'll no longer need physical stores, though, just that their purpose in the customer shopping journey is evolving. In the years to come, e-commerce and brick and mortar will be stronger together, with omni-channel retail leading the way.
The importance of a digital presence post-pandemic
Omni-channel retail has been around for years now, but the pandemic has accelerated the digital transformation of many businesses. Put bluntly, they needed to transform in order to survive.
It's not enough to just have a physical retail store these days. Having an online presence has never been more important than it is in today's post-pandemic retail market.
Consumers have become accustomed to omni-channel retail: browse online, pick-up in-store, next day delivery, click and collect, curbside pick-up, return in-store – all of which increased amid the COVID-19 pandemic.
And while consumers have returned to in-store shopping, the way they shop has changed for good. It's no longer as simple as going to a store, hoping the required item is in stock and purchasing it. Consumers don't have time to see if it's available; they need to know before they buy. It's about ease, it's about accessibility, and it's about quickness.
As omni-channel retail advances, we can expect to see more hybrid shopping experiences that combine the benefits of e-commerce and brick and mortar to create the ultimate customer experience.
How e-commerce can benefit brick and mortar retailers
Combining e-commerce and brick and mortar retail has many benefits, but here are some of the main ones:
Reach a wider audience.
Having an online presence opens your business up to a whole new sales channel. In fact, it opens you up to a variety of channels – website sales, online marketplaces, retail partners, social media shopping and influencer marketing.
Gain more sales.
With a broader reach comes more sales. More people to buy your products, and a whole new audience you wouldn't have access to in your local store.
Access customer insights.
Having an e-commerce store allows you to monitor your customers' buying behaviour and any shopping trends, so that you can stay ahead of the curve.
How to implement a strong e-commerce strategy
When it comes to implementing an e-commerce strategy, there are a few things to bear in mind:
Find out where your customers are.
In order to put an e-commerce strategy in place, you first need to understand where your target customers shop. There's no point putting all your efforts into Amazon if your target customers are shopping on Instagram. A good place to start is by looking at your competitors' online presence and what sales channels they're using.
Utilise online retailers.
Stocking your product via online retailers is another way to reach a wider audience. To help the customer journey flow, implementations such as Hatch Where to Buy Online allow you to list your retail partners via your brand website whether or not you have e-commerce capabilities. This is a great way to stand out from competitors.
Make it seamless.
Combining all your sales channels isn't always easy – but you need to make it look like it is. Your customers should be able to hop from one channel to another seamlessly, and they should receive the same level of service at whichever touchpoint they choose to shop from. There are many ways to blur the lines between digital and physical retail: allow customers to return online purchases in-store, give shoppers the option to check availability online and buy in-store, bring technology in-store via tablets, or offer immersive in-store experiences.
Find a balance.
Omni-channel retail is about finding the right balance between online and in-store for your business. Ultimately, you need to be wherever your customers are. You need to allow them to shop in a way that suits them and that keeps them engaged.
Don't make it hard for consumers to shop with you, or you risk losing them to competitors who make it easy.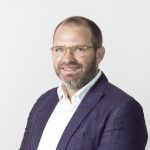 Joris Kroese, Founder and CEO of Hatch, launched his first e-commerce company in 2000 while still a student. Joris' extensive leadership and guidance has helped the business acquire major clients and global recognition, including their selection as finalists at the 2015 B2B Marketing Awards in London for "Best use of digital techniques and/or technologies."