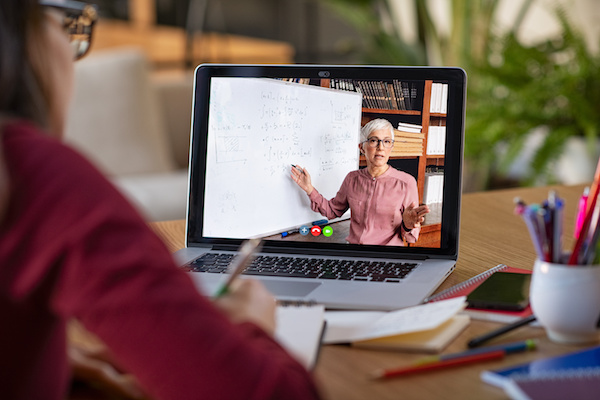 Does education, teaching and coaching run in your blood? Is it something that you are passionate about but have never really gotten into? Or, have you mastered your particular industry and gathered enough tools and experience to be able to pass it on to someone else? Well, why don't you consider opening your own coaching business?
Now, before you start budgeting for physical costs and worrying about renting a space, why don't you consider running it online? Not only is it a lot less risky to start an online business, whether education or eCommerce, but it is easier to get off the ground. 
You will simply need to get the foundations of the business in place and create an effective marketing strategy to attract your students. Well, we thought that we would help you out and get you a few great pieces of advice for you to launch your online training business.
So, let's get started. 
Choose The Right Website Options
So, the first element that you will need to consider is your website, the full platform and your hosting company. You can either choose to use a platform like WordPress to create your site or code it from scratch. We highly recommend using a platform as it is quicker and more affordable to get off the ground. 
The next stage will be to find a suitable SEO host. Now, this is a key component of your site's success. You will want an SEO hosting service that is reliable, offers support and allows you to maximize your website's functionality as much as possible. You will want to also gain as much traffic as possible, and having a reliable solution will mean that you can accommodate the traffic as well as serve each visitor. 
Lastly, choose the right name for your company. Not only do you want your company and brand to be easily searched and recognized, but you also want it to be interlinked with the service that you are providing. We will go into SEO a little bit later, but having the keyword of your overall services in the name is incredibly helpful to be found in search results. 
Join an Established Platform or Brand
If you are not ready to take the plunge into starting your very own site and want to rather start building your name as an online educator, there are most certainly options for you to choose from.  Luckily, there are options where you can upload your online course materials, manage members, and start your training endeavor without setting up a lot of your infrastructure.
If you opt for the already established platform, it is vital for you to do your own online course platforms comparison. Here, it is important to understand what features you need and what each platform has to offer. It is also worth your while to analyze the price of each and establish whether there are any hidden costs. This is a key consideration, and something we suggest you take seriously, as there are tons of companies out there that don't easily disclose their fees. 
Lastly, look at what the platform offers in capabilities. To streamline your business and the way you coach and train your clients, you will want to be able to integrate other tools. You will also want a platform that offers space for growth and improvement. If they don't have particular features now, will they have them in the near future? Will you be able to choose from various options, or even add in tools that you need at a later stage? How much more will this cost in the future? You want a platform that grows and evolves with you. 
Marketing and Expanding Your Brand 
Content marketing is going to be your strongest tool here. As you will be developing content already for your course materials, this should be somewhat easy for you. The challenge comes in, what and how to market it. 
The best way to start is by creating a blog, setting up your social platforms and choosing an email platform for your database. Take snippets and choose content out of your course materials to include in social posts and blogs. You may be thinking, why would I want to give away some of my content for free?
Well, the fact is that this will help you develop a sense of trust with your client base. Firstly, by sharing it, you will be heightening your SEO if you are using the right keywords. Secondly, you will be developing a sense of authority in the field. So, look at it this way. If you have decided to run a digital marketing course, for example. You can create a blog around the three reasons why your digital marketing is failing. People organically searching for this will come across, click to read it and then follow your cleverly placed links to take them to the online courses which they clearly need.
Increase the exposure here by posting on social media, taking out Google Ads and sharing your content with various affiliate partners. 
Last Thoughts 
In this day and age, more and more people are turning to online sources to gain their information and to train themselves on topics. If you have valuable information to share, this is a simple way for you to make money from your knowledge.