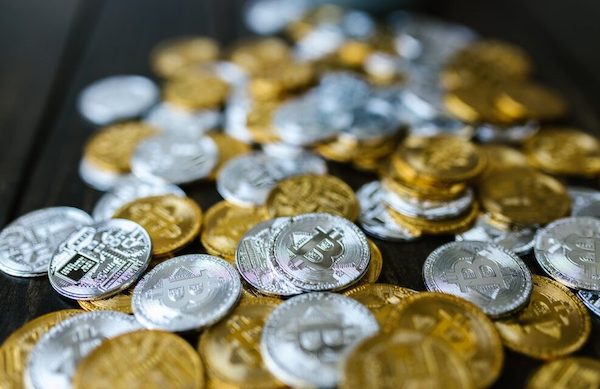 Cryptocurrencies are highly volatile; still, a large number of people are adopting cryptos globally. One of the reasons for its increased adoption is that the industry is adding new sectors for making investments with high returns. Crypto lending is one of the latest trends that enables users to earn passive income with their cryptos.
Crypto-backed loans may be new for many people. No worries! This article will discuss everything about crypto lending a crypto lover needs to know to become an expert from zero.
Let's get started!
What is crypto lending?
Crypto lending is a process that enables investors/lenders to lend their cryptos to borrowers for an agreed interest rate. Lenders remain the owner of cryptos.
For better understanding, consider an example. Suppose you have 5 Bitcoins, and you want to earn a steady passive income without selling your cryptos. You will lend out these Bitcoins to a borrower by depositing on a crypto lending platform. You will receive weekly or monthly interest payments (varies to crypto) on it.
However, the concept of crypto lending for a borrower is a bit different.
A borrower uses his digital assets as collateral to get a loan. The collateral act as security of loan payment. He has to pay the interest rate and entire loan amount to get back his collateral. If he fails to pay back the loan, an investor can sell the collateral to cover the losses.
How does crypto lending work?
In crypto lending, a borrower requests a loan through a crypto lending platform. On the approval of the request, a borrower has to stake his cryptos as collateral. The loan amount is then automatically transferred from the lender's account to the borrower'. The lender starts receiving pre-determined interest rates on a weekly or monthly basis.
The borrower cannot use his cryptos until the end of the loan period. When he returns the loan, he can get back his collateral; otherwise, the lender will sell it to cover his loss.
In general, the value of the collateral is always more than the value of the loan.
What is a crypto lending platform?
A crypto lending platform connects borrowers and lenders in one place. It takes care of the transactions involved in lending and borrowing. The platforms can be decentralized or centralized.
Decentralized lending platforms: These platforms can be accessed by anyone without requiring KYC. For example, the Compound platform.
Centralized lending platforms: These platforms work more like traditional fintech platforms and require KYC. For example, BlockFi.
These platforms further can be either automated or manual lending platforms.
Automated Lending platform: This platform starts generating dividends (interest payment) as soon as the lender deposits his cryptos.
Manual lending platform: This platform requires getting things done manually. It locks assets for a certain period to generate dividends to lenders.
The following are some of the most popular crypto lending platforms.
MakerDAO
Compound
Celsius Network
BlockFi
How to choose a crypto lending platform?
Crypto lending has an immense growth lately in the market as people are thrived to earn profit in the crypto world. There are different types of cryptocurrency that you can easily earn money from. One of the most popular ones which probably everyone has heard is bitcoin. Compared to other types of crypto lending, btc lending is safer, much more simple, and straightforward to use. However, there are several key factors that you have to consider before choosing any landing investment.
The crypto lending and borrowing experience highly depend on the lending platform a user chooses. However, a user must select a platform wisely considering a few important parameters such as interest rate, supported cryptocurrencies, flexibility, user feedback, etc., of a lending platform.
Shortlist 2-3 platforms, compare them considering the parameters mentioned above, and then finalize the best one.
How long does it take to get a user approved for a crypto loan?
It depends on the platform a user is using, decentralized or centralized. Decentralized loan approval is quicker than centralized because it does not involve KYC.
What are the pros and cons of crypto lending?
Pros
The following are the benefits of crypto-backed loans.
User can get a crypto loan either he has a poor or no credit score.
Users can instantly get the loan amount.
Cons
The following are the cons of crypto loans.
Time to pay back the loan amount is generally short-12 months.
If the value of the crypto collateral drops, the user will have to provide more collateral.
Closing Thoughts
Crypto lending is rewarding as the interest rate can be up to 17%, depending on the crypto a user is using. However, it is always recommended that a user must do his research to understand the risks associated with it. Avoid choosing over-promising offers. Create a proper understanding before making any decision.