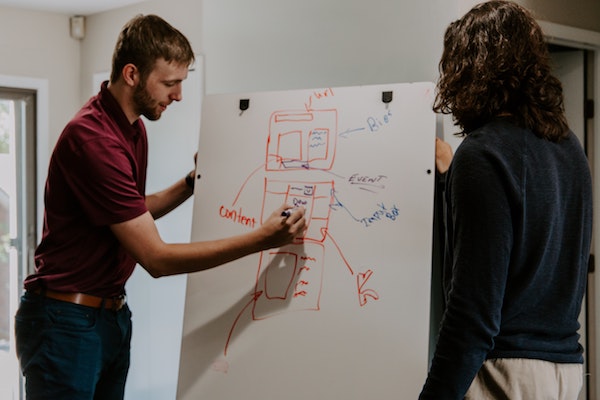 As a business owner, there are many pieces of information and strategies you have to track to ensure your continued success. Keeping track of all these different pieces of information is critical and why Integrated Business Planning or IBP is so important.
Here are some of the things IBP tracks and how it can help you.
Integrated Business Planning Explained
IBP combines several of the most important aspects of your business into a complete overarching plan. A well-developed IBP allows you to more accurately control and predict your R&D needs, forecast future sale needs, modify supply chain needs, analyze your marketing plans, and predict overall profits. Without IBP your company can be exposed to potential issues such as ineffective marketing, supply chain issues, and incorrectly responding to customer needs. In the modern market, a company needs to be proactive and respond to potential issues before they have a negative impact. Companies that only respond to issues after they have harmed the company's bottom line quickly run into issues and will be left behind by industry leaders.
What IBP Tracks
The various factors IBP tracks include the following:
Marketing Research and Goals: a key aspect of IBP is easily accessible market information to understand your current standing in the marketplace and related information such as market share and competitors. This information should be leveraged to create achievable and realistic goals.
R&D: your company's research and development should be based on market research and available information. R&D resources should not be based on hunches, pet projects, or simple interests. The cost-benefit analysis should also be carefully tracked.
Product Demand Forecasting: the demand for your product should be carefully calculated on exact concrete information such as sales figures, market research, exact sales figures, and other points of data.
Profit Tracking: your company's profit should be tracked based on gross, net, cash flow, and operating profit margins. Every aspect of both earnings and expenses should be tracked and recorded consistently.
Organization of the Supply Chain: your company's supply chain is one of its most valuable assets. Monitoring your supply chain allows you to optimize it for efficiency and also prevent issues such as shortages, delays, and bottlenecks. Using techniques such as the SCOR model can further improve efficiency.
Marketing Methods: finally, the information and results gained from IBP can be used to guide your company's marketing methods and strategy. By knowing your company's product demand, making products to fit customer needs, carefully tracking cash flows, and using other key data points, you can focus on your marketing approach to get the highest possible response.
Final Thoughts
Managing a business requires not only accurate information but also information that can be easily accessed and applied to key aspects of daily business activity. IBP allows you to track company needs from beginning to end, allowing you to make very precise choices to meet business needs and respond to externalities. Once your company and its various departments commit to IBP methods, information is shared more easily, trust grows across departments, and you have the information you need to succeed in the modern business marketplace.