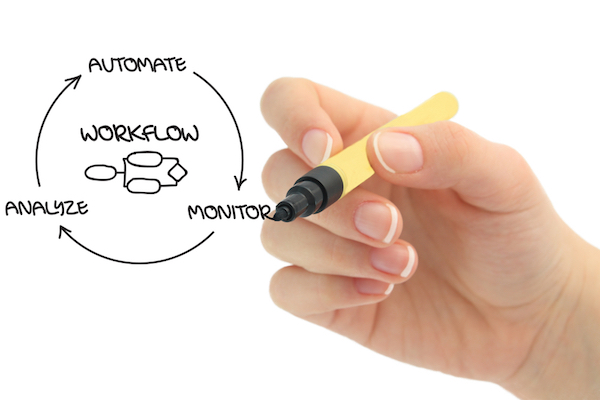 by Mohammed Kafil, Senior Product Manager at Kissflow
Running a business requires spending. A company's expenses range from start-up expenses to sourcing business assets to improvement costs. While these costs vary based on the type of business, keeping track and optimizing them is critical to the company's performance.
How Automation Benefits Organizational Spend
Automation allows leverages in several ways through which organizations can optimize their spend and have greater control. Let's see why spend optimization is important and how automation optimizes spend.
1. Digitalization.
Automating manual data processes that are repeatable and scalable onto a program allows end-users to engage in critical thinking, relationship building, and strategic planning. In addition, this reduces the chances of human error in documentation, thus saving time, energy, resources and reducing waste from physical paperwork.
Thus, through automation, users could bypass the traditional repetitive, and manual spend analysis process. This can save users the time and energy required to manually go through documents, reduce waste, and free up space from physical paperwork. 
Digitization reduces errors in invoices and thereby reduces the chance of resolution with an invoice management system. This reduces the risks of disputes arising and the costs associated with resolving them.     
2. Spend Visibility.
Companies benefit from increased bargaining power, visibility, and control by automating their cataloged purchasing. Management can control everything in a centralized platform after the P2P process has been automated. Employees may quickly look for and purchase products and services from a marketplace of pre-approved merchants and vendors. This guarantees that finance knows which vendors the company employs and that their workers benefit from pre-negotiated savings. 
Furthermore, requisitions, purchases, invoices, and payments are monitored centrally and electronically, avoiding mistakes and overpayments – and saving a significant amount of time and money.
Based on the patterns it detects and the efficiencies it uncovers, the system could then present reports that are easy to interpret and help improve decision-making and control their spending. This visibility helps you plan, forecast, and allocate expenditures to more business-critical areas. 
3. Collaboration with Stakeholders.
One single unified procurement software automates all the repetitive tasks and helps employees accomplish tasks easily together. Automation helps managers identify needs which can help reduce overstocking by providing real-time status of the inventory. This also helps reduce waste by minimizing order errors, repetitive orders, and billing orders.
Item-level spend visibility provided by procurement software assists the organization in vendor management and maximizes the value derived from each supplier contract, thus establishing beneficial relationships with them.
Procurement automation also helps make collaboration at the organizational level easier. By collaborating on purchase requisitions and orders with other team members, you can complete them with greater efficiency. 
Moreover, collaboration with suppliers can result in more than just goodwill, lower costs, and increased cooperation. Through an automation enabled Purchase order system, you can track the entire lifetime of purchase orders, from issuance through acknowledgment and delivery to closure. It ensures that the Purchase order is routed to the appropriate person for approval and that the deadlines are met. It also monitors any modifications to the PO along the process, ensuring that it conforms with organizational regulations and keeping track of the organizational expenditure. 
Furthermore, these data integration features increase transparency by providing a central platform for tracking and reporting vendor performance.
Thus, by using procurement software, you can maintain open lines of communication with suppliers.  That helps save the time and effort organizations have to put in, thereby aiding them to focus it on business-critical resources.
4. Talent.
With advances in automation procurement systems, the workplace landscape will evolve to empower employees. As automation eliminates the repetitive and monotonous, employees get complex, creative tasks in which people outperform machines. That means that procurement teams will get the chance to use their cognitive, social, and emotional skills to perform activities that require creativity, innovation, advanced communication, negotiation, leadership, adaptability, and empathy.
Conclusion.
The benefits and insights from automation have inspired many companies to adopt, but now more than ever, automation has become a necessity to survive in the evolving business world!
Automation provides the necessary edge to businesses in their daily operations and transactions. These developments are especially true for procurement teams, many of which continue to struggle to digitize and automate processes.
However, the value that automation tools can deliver to organizations and users could help balance an increasingly heavy and diverse set of responsibilities for pioneering teams, including spending and cost optimization models. 
Mohammed Kafil is a certified procurement consultant who has been coaching companies to establish resilient digital procurement operating models for over a decade now. With Kissflow Procurement Cloud, a flexible procurement software that streamlines the end-to-end procure-to-pay process, and also eventually the vendor management process. Kafil helps medium and large enterprises with their digital transformation projects.