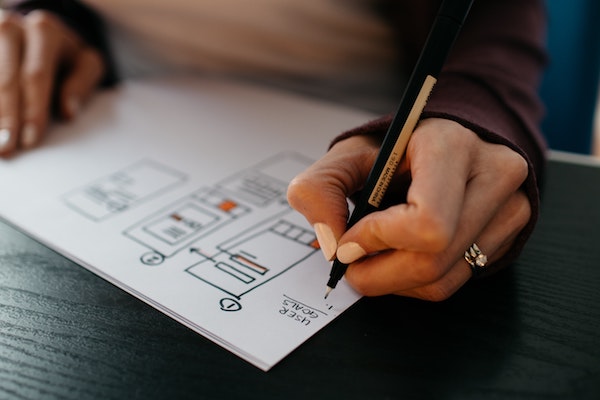 Today digitalization is everywhere. If you have a business, at some point, you are going to confront the fact that it needs to have its own app. Of course, it depends on the industry you're working in and the type of company you own, but most of the time, if you don't create an app you might fall behind the competition. So, it's better to spend some extra money and hire IT specialists before your rivals start to win over the market. 
But how exactly can you do it? How can you hire the best app developers? 
If these questions bother you, you're in the right place because we're about to answer them all. So, let's get straight into it: 
How to Hire App Developers: 3 Simple Ways
Ask for referrals 
One of the simplest ways to find good app developers is by asking your friends and colleagues to refer someone. 
In most cases, you'll find pretty good specialists, as these will be the people your friends have worked with and were satisfied with the results. 
You'll know for sure that the developers can be trusted and it's a better choice than to try to work with absolute strangers. But of course, this does not mean you should instantly hire the person you've been referred to. You still want to make sure you interview them and give them some practical tasks. 
The thing is that even if your friend was happy with the app developer, his project can be completely different from yours, so the same person might not be as good for your project. 
Try the Freelance Websites 
Unless you're sure that you want a full-time, in-house developer, consider checking out some of the popular freelancing websites. Freelancers are also a more affordable solution because you don't have to pay them perks and bonuses, take care of their insurance, or secure their regular salary raises. 
You also won't have to give them long training: they can start working on your project right away! However, you need to understand that your freelancer is going to work with a project-based contract agreement. So if you're sure that after the app is developed, you'll still need someone to continue working on it by adding new features and tools, a full-time specialist might be a better solution. 
Anyways, it is worthwhile to check out some of the best freelancing platforms, we're sure you'll find decent developers there! 
Post a Job Announcement 
If you want to find a good developer, you need to make the Internet know that you have a developer vacancy in your company. The rest will be taken care of for you. So start writing your job announcement by mentioning a couple of words about your business, describing the project, and listing all the required skills and responsibilities. 
Once done, post your announcement on your social media, and most importantly, on LinkedIn, where most users come to find work announcements. Also, to get more applications, don't forget to post it on famous job portals. 
The most important part here is to make your job description as detailed as possible so that developers understand what exactly you're looking for and whether they meet your expectations or not. Are you flexible with the working schedule or not? Do you need a senior-level app developer, or will a mid-level be just fine? Which are the exact duties your developer should perform? Tell it all in advance. 
In short, your job post should include: 
the company overview

 job requirements 

duties 

some technical skills 

desired soft skills 

programming languages 

education level

experience level 

job duties
What next? 
After you find your potential developers, you'll need to check whether they are really what you're looking for or not. To do that, conduct an interview and try to assess their soft skills to understand whether it will be easy to work with them or not. Then, give them a short task to check their technical skills and understand their level of expertise. If you are satisfied with both soft and technical skills, you can start working with them. 
If you choose the right programmer, you'll get your app developed in really high quality and pretty quickly. Good luck!