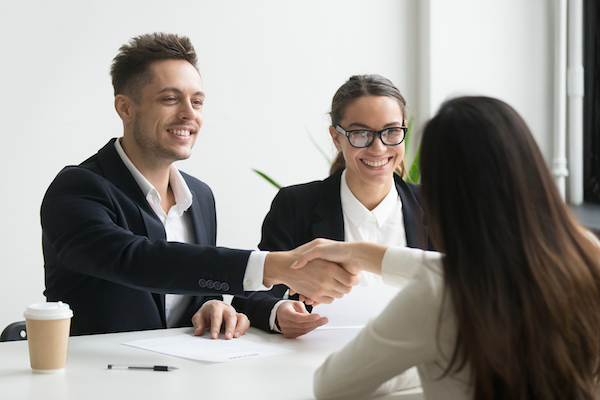 Workplace safety is of paramount importance and South Australia employers are doing the best they can to ensure that their employees are well-protected. Over the past few years, there's been a marked increase in adopting strict pre-employment checks.
South Australian employers are opting for police checks and social accounts monitoring to make sure their employees are of good character.
The importance of background checks in pre-employment screening
You cannot completely prevent bad things from happening, but you can take steps to minimize the risks. This is in a nutshell the essence of SA businesses' hiring strategy.
Criminal records checks and sapol police checks are on top of the list because it's the most effective method to protect your company and your personnel from dangerous persons.
To understand the importance of background checks, let's have a look at the main risks an unsuitable employee poses.
For instance, you risk hiring someone with multiple convictions for theft or fraud, someone who has made a career out of defrauding their employer. Worse than that, your new employee might be connected to criminal gangs and has a complex scheme in mind to rob you.
Those would be the financial risks, but you also need to consider the safety of all your employees. They need to be protected against workplace violence, sexual harassment, abuse and discrimination.
By performing a simple police check, SA employers can make sure the people they hire do not have any of the offences mentioned above on their record.
What is a popular way to do a background check
South Australia employers looking to streamline their activity and reduce red tape are turning more and more to online services. These online services generally work more efficiently and there's practically no paperwork involved.
If you want to run a background check on a job applicant all you have to do is access the website of the agency you work with, introduce the identification details and a photo of that person, and that's it.
What is the purpose of social media accounts check
While there is no legislation in place regulating social media accounts check, SA employers find them very useful for pre-employment screening. By having a look at what people post on their social media accounts, you can get a good idea of their views, and see if they align with your company's values.
This is essential in preventing all sorts of workplace abuse. The national programs to combat workplace harassment and discrimination stress the importance of establishing a fair workplace culture. Employees need to be told and reminded whenever necessary that no type of abuse will be tolerated.
What happens if you discover that a job applicant regularly posts sexist or racist jokes? Would they be a good fit for your company or are they a threat to the safety of your other employees.
Obviously, the employer needs to be tactful when discussing such delicate issues. One stupid joke posted on Facebook is not necessarily proof that person is a threat. You have to consider the possibility that it was a mistake. The HR manager can make it clear that such things will not be tolerated in the workplace and many times this approach works.
References
Sexual harassment in the workplace – Advice for employers:
https://www.safework.sa.gov.au/workers/health-and-wellbeing/sexual-harassment/sexual-harassment-for-employers