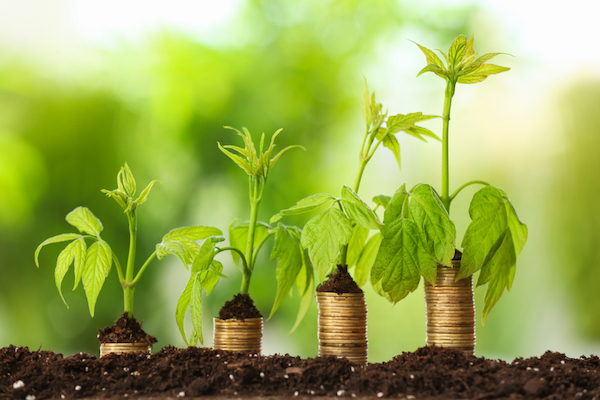 Do you want to invest in the stock markets for the last quarter of the year? Great! To really end the year on a high note for your investments, you need to be aware of the most promising sectors for the end of the year and beyond.
So, here are the hottest investment trends for the last quarter of 2021.
1. Renewable energies.
With all the recent floods, bush fires, and heat waves we've seen around the world in the last few months, people and governments are increasingly aware that they need to change the way they produce and consume energy – to both heavily reduce their carbon print, and to improve the environment. Renewable energy is one of the fastest growing areas of the energy sector and is very popular with investors. If you're curious about the opportunities that lie in the sector, take a look at this list of the best renewable energy stocks to watch right now.
2. Decentralized Finance (DeFi).
While the cryptocurrency market is increasingly popular among both retail and professional investors, there are multiple related technologies that are looking promising, such as the blockchain technology and the Decentralized Finance (DeFi) sub-sector. This includes many decentralized applications (dApps) based on blockchain that are aiming to reshape the access and use of traditional banking, as well as financial tools & services such as borrowing and lending money, savings accounts, decentralized financial platforms, etc.
3. Industrials.
Industrial stocks, which include many kinds of companies, are definitely going to benefit from the reopening of the world after the Covid-19 pandemic. With ultra-accommodative monetary policies around the world, money is cheap, and governments are approving infrastructure plans and other spending programs to support their economies, which means that industrials are poised for growth, especially in construction and manufacturing. There are also sub-sectors that are not cyclical by nature, such as most industrial stocks – this includes stocks like defense, medicine, aerospace, and others.
4. Biotech.
This industry has been at the center of attention since last year with the race to develop Covid-19 vaccines. Biotech companies are all about finding new treatments, cures, and vaccines based on living organisms, using technology to improve and accelerate the process. It is a fast-growing industry, and one of the reasons why it is so popular among investors is because Biotech companies are working on both saving lives and finding solutions to today's health issues, while also anticipating tomorrow's potential health challenges.
5. Cybersecurity.
With an increasing number of facets of our lives being online, and Covid-19 only accelerating the trend of digitalization of most human activities, cyberattacks and hacks have been increasing over the last decade. People, companies, and governments are spending more and more money to secure their private data and information, which have led to increased spending in the cybersecurity sector that could reach up to 54 billion U.S. Dollars in 2021 (compared to 40.8 billion in 2019), according to a Statista's survey.