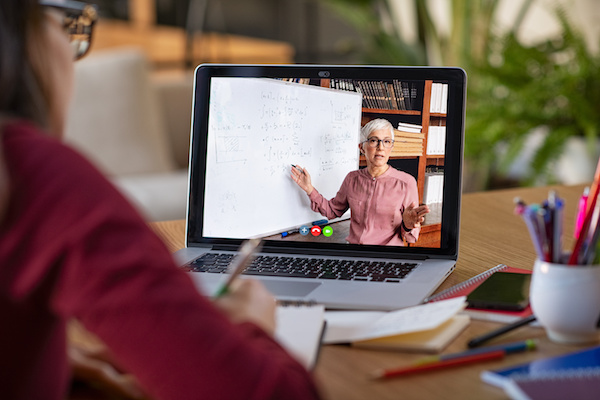 When you go onto a business website and watch their content, odds are the video isn't actually stored on the server. Moreover, it's embedded into the page and is actually stored in the hosting service.
Through a video hosting platform, your videos can be uploaded into a web hosting server and can even be embedded on a different website.
The reason you should not host your videos on your own server is that the videos are simply too massive. They are multitudes larger than any image or file on a page.
If you're a company with several video needs, you don't always have to go through a video production agency to get the best results.
Wondering how to find the best video hosting platform for business? In this blog, we're covering the top qualities of a great primary video hosting platform.
1. High Performance.
Bandwidth is a huge component of your transfer of data and just how expedient that data transfer can be. If you store all the content on the website, your web service can be the butt of poor performance due to not having that bandwidth to run it from the primary site's server.
If your size outreaches your web hosting plan, it's entirely possible that you can get booted from the web host themselves. In other words, it's a better bet to upload all that rich video content into a dedicated server. Things like Playback and streaming quality need to be considered when crafting your site and a video hosting platform can help!
2. Effective Marketing Tools.
With so many different hosting companies out there, how do you know who's the best host? Well, your desires as well as your budget for the performance you're looking for now factor into play. Video hosting platforms are dedicated to fueling your business needs and are rich in tools, such as in-depth analytics and lead generation.
What's even more exciting is some come with a marketing tool called Hubspot!
When needing something more upscale for your enterprise and something that's even more powerful, a video hosting platform is the best bet. Their innovation solutions offer ad-free hosting, as well as a multitude of marketing tools. Now budgeting is great but the top-tier choices from video hosting platforms are where the magic happens.
You'll have access to a completely customizable video player which can enhance your own brand. Get that lead with the opt-in forms, private access through an email request, and a killer analytics control center that will let you gauge all your content from the player.
More powerful options for your business? Video hosting platforms have your best intentions in mind. The answer lies with ad-free video hosting and marketing features to Enhance your growth with the in-video CTA, which is also a great touch.
Speaking of bonuses, having unlimited uploads and recording as much content as you like without running out of bandwidth is a great perk.
3. Intuitive Platform.
Video hosting platforms are a relatively new name with a great reputation in the hosting field. Its platform is delightful and gives its customers a fantastic interface that is highly intuitive.
Video hosting platforms are tailored for professionals in communications, sales, and enterprise. They have an exceptional dashboard that can show customers who watched the video and give a highly detailed breakdown as well as viewing patterns.
Video hosting platforms also come with a screen recorder that can be inserted into all forms of communications such as social media and even your video games.  The internet is an endless catalog of great content, from adorable kitten videos to keeping up with your favorite celebrities – or a walkthrough of how to get your life on track, even mechanically.
4. Creating Quality Exposure.
Uploading a video of your own requires the right tool. Video content is a giant leap forward for anyone. It's the ultimate marketing tool for any business looking to build a campaign and can lead to exposure of your business.
Granting you the exposure to have your video scene, uploading, and not using a video hosting platform would be an injustice to your brand. It's helpful for reaching making your presence known on the largest social media platforms. Use this stool to meet your goals. Use it to your potential!