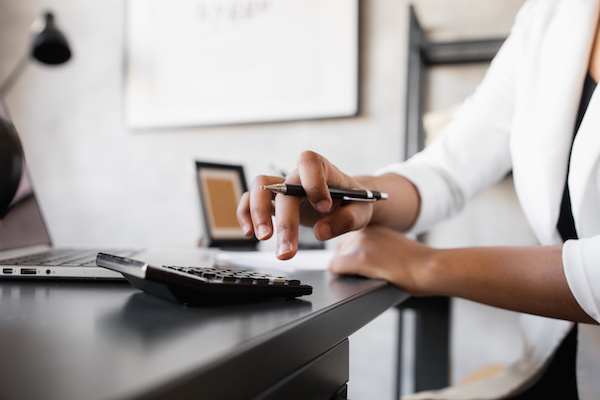 The changing business dynamics have changed the way bank accounts worked in the past. Dawn of online shopping and the challenges it presented shaped the current ease of online transactions. Customers can buy anything they want from online stores with great ease.
But some online stores have a higher rate of chargebacks. Banks don't want to take the risk of working with businesses like adult toys shops and seasonal shops as customers tend to return their products. Such business owners have to get a high-risk merchant account – keep reading to find out more!
1. The Basics.
In its essence, a high-risk merchant account is a payment processing account. Banks issue this account to the businesses that are considered to be at a higher risk of chargebacks. The business owners who have businesses with a higher risk of chargebacks have to pay extra fees to keep their accounts.
But how does a bank know if a business needs a High-risk merchant account? The identification process is simple for the banks. A bank can check the history of chargebacks of a business and terminated merchant file list to ensure if a business can work with a simple account or needs the special High-risk merchant account.
2. Businesses Who Need This Account.
As mentioned above, all business owners and entrepreneurs don't have to get registered for this high-risk merchant account. Banks require only those businesses who have a higher cancellation rate for this special account.
Typical examples of businesses that need a high-risk merchant account include:
Travel businesses
Online Forex traders
Online gaming
Adult-themed online stores
Entrepreneurship training programs
Nutraceutical businesses
Brokerage companies
High-ticket items
Seasonal products
Online IPTV services
CBD products
And the list goes on.
3. Fee Structure.
The biggest feature that differentiates a High-risk merchant account from a regular account is the different fee structure. The fee for high-risk merchant accounts is higher, and the low-risk management accounts are significantly higher.
To avail of the benefits of a high-risk merchant account, you will have to pay higher transaction fees and account fees. Many business owners think that they might go away with a regular account. Still, as you will find it later in the article, a high-risk merchant account is super beneficial for a business owner even with the higher transaction fees.
The good thing about today's fast-paced marketing world is that high-risk merchant accounts are getting significantly affordable for business owners. Fees are not as high as they used to be in the past. Commission rates have gone down because of several options of high-risk merchant accounts in the market. You can learn more about the decreased fees at sharkprocessing.com.
4. Application Process.
The application process is as simple as opening a regular account. But the only difference is that application guidelines differ between payment processors. You will have to find one that makes it easier for business owners to get going with a High-risk merchant account.
A simple way of finding the exact details of the application process is by checking the website of different service providers. You will understand the different application criteria, and it will become clear for you to find the one perfect for your business needs.
Once you have finalized a payment processing partner, make sure that you study their contract terms. Understanding the terms at which they provide their services is important for your business security in the future.
5. Pros Of High-Risk Merchant Accounts.
There are several proven benefits of high-risk merchant accounts for business owners. On the surface, it seems that a high-risk merchant account is a fancy way of paying more fees to your payment processor and bank. But the hidden truth is that having an account for your business is only beneficial for the growth of your business.
First of all, a high-risk merchant account provides you with an opportunity of covering customers globally. This account allows you to accept payments across the world. You can accept payments in all different currencies, enabling you to tap into a larger audience and grow your business to the next level.
The biggest benefit of a high-risk merchant account is that it secures you from account termination. You don't have to worry about getting your account banned because of higher chargeback rates.