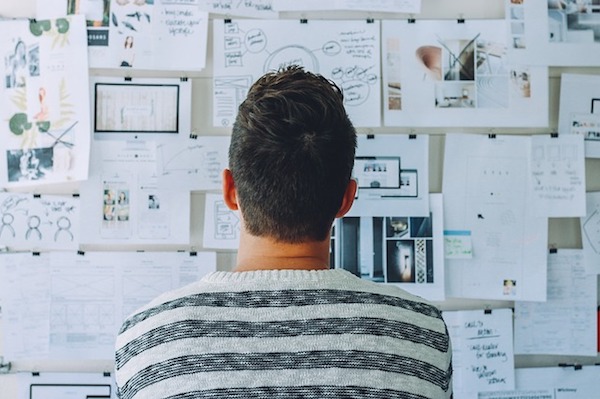 by Sanjay Sehgal, Chairman and CEO of MSys Technologies
A Business Monk is someone who understands the difference between "busyness" and BUSINESS.
Etymologically and ironically the word business derives from the word "Bisignis" in old English, which meant "anxiety," and in middle English became "busyness," meaning occupied.
A business monk knows that over time, not only the word, but the meaning of "business" has also changed.
Today, business is less about anxiously looking for ways to make more money, and more about cultivating ventures that will lead to fruitful societies. In other words, it is less about how much you can make and more about what difference you can make.
A True Story
There was once a novice entrepreneur who wanted to make a difference in colonial India. His journey as an entrepreneur began in a far-from-opportune time for a young native to start a new business in the subcontinent.
The year was 1868, the 29-year-old man had some experience working in a small firm, and started a trading company with a capital of Rs. 20,000 (about $350). Then he won the opportunity to England, which is where learned of a more lucrative venture opportunity – textile.
The young man became convinced about the tremendous scope of textiles, and the one-of-a-kind opportunity to put a dent in the established British textile industry. He made his move, acquired a dilapidated oil mill, in the heart of City of Bombay (now Mumbai, India), and converted the company into a new cotton-producing mill.
After running the company for two years, the man sold the mill for a significant profit and took his next big plunge. He went to England again and did an exhaustive study of the Lancashire cotton trade. The young man knew that it would be a challenge to match the level of quality of men, machinery, and produce of mills in England, but he was strong willed.
The young man was certain that he could replicate all of it in India. Despite the prevailing orthodoxy of setting up businesses in Bombay, the young man decided to move his base to Nagpur. His decision was based on three crucial points:
Proximity to cotton-growing areas
Better access to the railways
A limitless supply of water and fuel
The city of Nagpur in central India fitted these criteria perfectly. One success followed another, and the young man was able to take cotton production to its peak.
At the peak of his success, he pioneered worker welfare initiatives – something quite unheard of during imperial rule.
There was no stopping him. This was the busiest time of his life. In hindsight it was also the most poignant time of his life, because apart from running a successful mill, the man, now old, was consumed by three great ideas, that would change the course of India's industrial and economic destiny:
Setting an iron and steel company on the subcontinent,
Generating hydroelectric power, and,
Creating a world-class education system that would tutor Indians in the sciences.
Although the man didn't live long enough to see these ideas fructifying; the seeds he laid, the work he did, and the force of will he displayed ensured that the ideas were carried forward by his successors.
He was Jamshedji Nusserwanji Tata, the founder of Tata Group in India which has current market cap of over 7.5 trillion Indian Rupees . Though for the world, he was the first Chairman of one of the most revered global organizations today, to me, more than a visionary business leader, Jamshedji Tata was a monk who dedicated his life to bring an oceanic change in the lives of Indians.
But you'd want to ask: Isn't the idea of a monk a bit outdated, and why would one still want to achieve this?
The answer lies in statistics.
It is a mad race out there in the business world, and after running four companies in the last three decades, I can tell you with a hundred percent conviction, that the only way I could cope was to believe I was building companies which would contribute to society, making a positive difference.
Making a Difference
Have you ever wondered what it would be like if we were all a part of the process of making a difference?
The first thing I do when assessing an opportunity is to ask myself this question: If someone else were considering my organization and their core values aligned with that company, and they signed on with it, how would that contact change their life?
It is the driving force that has led me to start many companies and decide which projects to turn down.
I have had the opportunity to work with some incredible people who were doing good things, but I knew that there was no way we could align our core values, because they involved making money and causing harm to others.
Accepting these projects would have led to a long-term rift, made me unhappy, and that would have made for an unhappy company. As a business coach I always tell others, that a company is not made by money, or clients, it is made by its people – happy people, content people – people who would want to willingly contribute towards the growth of the organization.
There are a lot of people who are on the path to where I am, and they're looking for tips. The first thing I tell them is that it's not easy. It involves lots of self-work. You can't just read one book and be done with it.
It's a process of combined progress, in which we each have a role to play.
Too many times we go through life doing what we do not like, for reasons we think will make us happy. Unfortunately, happiness never arrives this way.
Happiness is more about following your heart and doing what makes sense to YOU. That to me is true business monk-ing.
Following my heart for most decisions has helped me realize that in the end, we are a part of an interdependent society, where we need to be mindful of other's needs, and that is the right path to success.
Sanjay Sehgal has been the Chairman, and CEO of the MSys Group, MSys Technologies since 2007. MSys Technologies is one of the most consistent and trusted companies for its product engineering services, and digital transformation projects for its ISV and Enterprise clientele. Get to know him at Sehgalnotes.