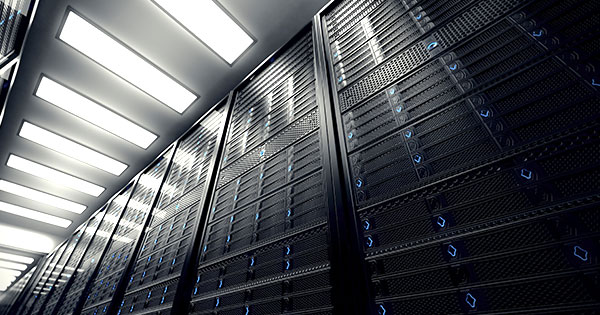 Server rooms (also known as data centers) are used to house a central IT infrastructure that is the heart of corporate IT. Software-based attacks and vulnerabilities are not the only dangers that can be posed to data and IT systems. Sometimes, even a "secure" data center (server or computer room) can also pose a significant risk.
Considering organizational and infrastructural factors is important in server room architecture design. What are the requirements to build a server space?
We have listed the 10 most important requirements and standards to build a secure server area. These are also applicable for computer rooms and data centers.
Essential Requirements for Server Room Security
Here are some best practices to consider when building a server room.
1. Buildings / Premises for Server Room.
A separate building is the best place for a server room. But if you are placing the servers in the same floor or building, you will need to consider potential hazards in the surrounding environment when choosing a server room.
2. Server Room's Power Supply.
It is important to make sure that the power supply has been installed in a suitable location. It should be connected to its circuit separately from any other systems. If possible, socket strips with voltage filters must be used. In events of a power outage, make sure you have an uninterruptible supply of power (UPS). You can consider purchasing an UPS system, which will at the very least guarantee the controlled shutdown.
It is a good idea to have an emergency generator in case of power outages. This will ensure that systems are not damaged and that they continue to function.
3. Server Room Raised Floor System.
A raised access floor system is an essential component of a server room. It offers many advantages. The raised floor allows for the concealment of infrastructure, cables, and other pipework, including data and telecoms wiring, security wire, HVAC/air conditioning system parts, as well as wiring. A well-constructed access floor system featuring perforated panels provides an air distribution system that can be used for conditioned cold or cooling. It can also serve as an air plenum, which can be used for general ventilation, heating, cooling, and general ventilation. The raised floor is also easy to maintain, making it an ideal choice for server rooms.
4. Protect Server Room from Heat, Fire, Flame.
Server rooms must be protected against heat, flame and fire. If the room's normal air and heat exchange is insufficient, air conditioning systems should be installed. Not only should smoke detectors be installed, but fire alarm systems also need to be present. These devices can be used to detect early signs of fire in IT systems. Automatic extinguishing systems are a cost-saving option for IT systems that are high quality. A manual fire extinguisher, such as FM 200, carbon dioxide, argon or nitrogen, are alternatives. Each server room should have a fire extinguisher.
It is also important to ensure that the server room does not contain a parking area or inflammable items made of plastic, paper, or similar materials. (e.g. Water boxes, files are a potential source of danger.
5. Keep Server Rooms Away From Water.
Water should not be allowed to enter the IT systems. It is important to make sure that there are no windows in the server rooms. It is important to ensure that no water (e.g. rain) enters the server room through any windows. You should ensure that the server room is free from water-carrying cables.
6. Protection Against Theft & Robbery.
Server rooms should be kept locked. Signposting should be avoided so that unauthorised third parties can't immediately find the server room.
You should secure your server room from break-ins by locking doors, windows, and other entry points. They can also be protected against more time-consuming break-ins.
If windows are accessible from public spaces, they should be e.g. grids, locks, and safety glass can be used to secure the windows. Access to the building may also be provided by hatches, light wells or other similar elements. These parts must be secured appropriately.
7. Video Surveillance.
Video surveillance can increase security by securing the entry area. However, it is important to ensure that the recording is data-protected. You can use surveillance cameras to track who enters your server room. To track who visits your server room, assign employee badges, ID cards, or use biometrics (the ID cards and badges can be stolen). This is what it looks like.
8. Access Authorization Concept.
An authorization document must be written to specify who has access to the server room. Only those individuals who are required to have access to the IT systems in order to complete their tasks should be allowed to have access. An authorization concept should also identify who issues the authorizations technically and organizationally.
9. Documentation and Control.
It is important to document the presence of people in the server room and have it checked frequently. You should keep a log of access data and track who has access to it.
10. Server Room Key Management.
It is important to note who was given a key or chip card to the server room, and when and how many keys were available. In the event of a need to access the server room, a key or chip card should be kept safe.
It is important to provide appropriate instructions to authorized personnel on how to behave in the event that a key or chip card is lost and they must report to them to ensure appropriate actions can be taken.
Conclusion.
Aside from ensuring your data and resources from potential cyberattacks, you should also consider the server architecture design in ensuring server room security. These are some of the essential things you should prepare for the appropriate location of your servers.
How did you choose your server room locations? Share your experience with us in the comments!