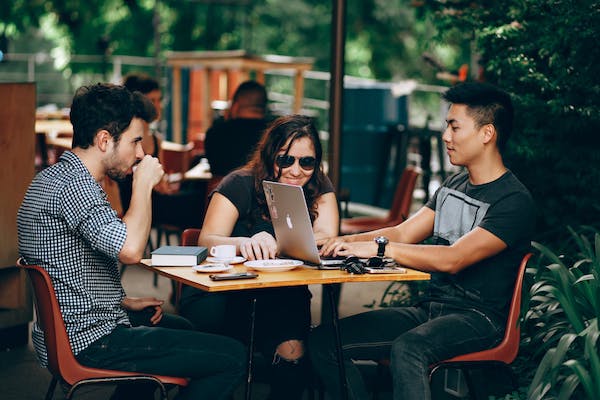 by John DeSimone, President, Herbalife Nutrition
When we think about entrepreneurs, we probably imagine people who have been in the workforce for many years, who have honed their craft, and chose to venture out independently.
According to a new survey, the surprising news is that people worldwide think the optimum age to start a business is 28-years-old. This information may defy common small business owner stereotypes but makes sense when you understand that millennials are a lot different than previous generations and have the ingredients that make leaving a 9-to-5 job an intelligent decision.
Recently, Herbalife Nutrition surveyed more than 25,000 people, age 18 to 40, across 35 countries, and what we found was rather interesting.
Out of the respondents interested in starting a business, 51% worry they won't be taken seriously because of their age — but they also see their youth as a positive. Half of the global entrepreneurial hopefuls said their age would increase their chances of success.
Technology Literacy Matters
One of the advantages that younger entrepreneurs possess, according to the survey, are their tech smarts.
Six in 10 (61%) respondents said they are better at adapting to new technology than other generations,
43% said they are more likely to have fresh, unexplored ideas, and
29% of those who want to open a business said they are "less afraid to fail" than other generations.
The survey also found that younger respondents are less likely to be supporting a family or have mortgage payments, enabling a more adventurous and explorative approach to being their own boss. This desire was the top motivating factor reported by respondents who desired an entrepreneurial career followed by the ability to follow their passion. And that passion is important, as we have found with our independent distributors who have started a nutrition business.
Risk Is to be Expected
Starting a business takes a mixture of fortitude, passion and grit. It requires balancing the knowledge of risk with the excitement of being your boss and believing in your ability to forge your success.
Nearly 75% of respondents in the survey report that they dream of becoming an entrepreneur, underscoring how enticing the ability to be a boss is and the freedom to set your hours. Of those U.S. respondents who have been employed previously who are now interested in entrepreneurship, over 60% said one of the reasons was that they're tired of being told "no" by older employees and managers. One-third sought more flexibility in their job.
I always recommend to young entrepreneurs that as they learn how to manage the daily rigors of starting their own business, it's imperative to surround themselves with a supportive community, including mentors and those who will continuously push them to the next level, not just "yes" people.
The survey also revealed that 31% of adults view entrepreneurship as an opportunity for a career change. Another 26% of respondents said that starting a small business would help supplement their income after their job hours were reduced due to the pandemic. With so much focus on work-life balance, it is not surprising that more than 50% of U.S adults feel that opening a small business would also open the opportunity for greater control of their life. Entrepreneurship is often seen as a path to provide people with more time to pursue non-work passions.
Experience Encouraged
But a desire for entrepreneurship does not mean respondents are jumping into it – the average respondent said they believe someone should have five and a half years of experience before starting their own business. Americans were a bit more cautious, recommending seven years of experience. Adults in the U.S. also felt that the pandemic impacted their openness to starting their own business, with 60% reporting that they are "sheltering in job" or staying put in their current job for the moment.
If the pandemic has taught entrepreneurs anything, it's that regardless of your age, the difference between success and failure is often good business fundamentals, the willingness to learn and adapt, and a passion for your work. We are proud to work with over wellness entrepreneurs from around the world – our independent distributors – who possess a passion for helping make their communities healthier through nutrition.
These small business owners value their independence, flexibility and believe in their work. Entrepreneurship is an excellent opportunity to gain greater control of your life, and contrary to stereotypes, young adults may possess the most valuable skills to be successful. If you've thought about being you own boss, there's no time like the present to follow your passion.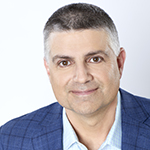 As president of Herbalife Nutrition, John DeSimone is committed to the Company's purpose and unique value of helping people live healthy active lifestyles through personalized nutrition and a proven business opportunity. DeSimone manages the Company's regional leadership, who are responsible for growing the Company's premier nutrition business and driving performance in 94 countries around the globe. In addition, DeSimone has overall responsibility for distributor-facing functions throughout the world, including marketing, promotions, sponsorships, business methods support, events and independent distributor communications.