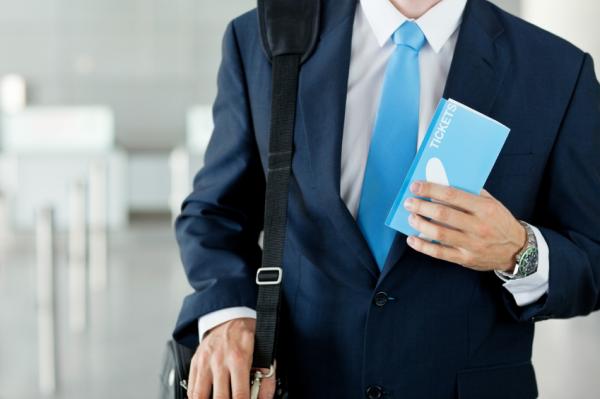 If you plan a meeting in a different country or a fancy vacation with your partner, or if you're someone who just likes being comfortable while traveling, business class seats should be your first option. Sure, premium economy seats are available on most flights, but they are hardly an upgrade from the economy class. The business class seats, on the other hand, make you feel at home away from home.
Because of the comfort, they generally offer the seats at a higher price than the economy or the premium economy class. Due to such costs, there is a misguided perception that only the ultimate upper class can travel through these. But that's hardly true. If you're someone who has a reasonable budget but still wants business and first class travel, Business Travel 365 is here to guide you.
These sites consistently offer reasonably lower prices along with various discounts. They help their customers experience luxury travel, keeping in mind their budgets, thereby making their travel experience top-notch.
To decide whether you should spend some extra money on these seats, you must research all the benefits that the business class offers, which we've summarized in this blog.
Quicker Security Check-Ins.
To begin with, security check-in becomes way quicker for anyone who travels business class. The same happens because there is a separate counter for checking in with such air tickets. This counter, as compared to the economic one, has fewer people. Therefore, it makes the process time-friendly and hassle-free. Two other perks that come with it – you are allowed to check in an extra bag, and your luggage is the first to arrive when you reach your destination.
Comfortable Seats.
If you've traveled in an economy class, you know the struggle. There's hardly room for anyone to stretch their legs, let alone sleep. The business class seats are heaven when compared to them. They have reclining settings that can serve the purpose of small beds (home away from home, quite literally). To make you even more comfortable, the flight attendants provide you with a warm comforter and a cozy pillow, making sure you get the best sleep you've had in your life at 60,000 feet above the ground.
Theatre-like experience.
Have you ever wanted to experience watching a movie while you're in between the clouds? Well, that's now possible. The first-class seats come with a massive screen where you can watch any movie or online show that has been released to date. The flight attendants even hands out noise-canceling headphones to provide you with an exquisite theatre-like experience.
Lip-Smacking Food.
The best part about these seats has to be the food. They serve you a gourmet meal, literally. First, the head chef approaches you, after which he introduces you to a variety of options on the menu. The desserts, especially, are to look out for. Imagine sipping Pina Coladas, watching your favorite show while being way up in the air?
Business class is an experience you definitely should not miss.
Access to Business Lounge.
Last and the best part about these seats have to be accessibility to the business lounge. At some flights, they're a work of art with beautiful architecture, being a wholly new experience in itself. You can order drinks over there as well, along with taking long-hot showers and getting relaxing massages.
If you travel in business class, your journey begins as soon as you buy these tickets and does not end till you reach your destination.