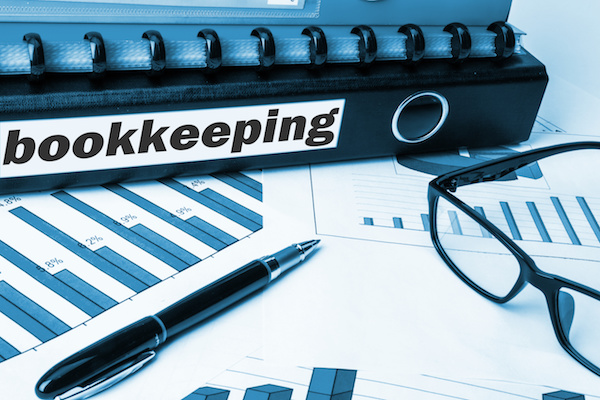 As a business owner, there are several important financial statements you're required to prepare before the end of each financial year. Some of these statements include the statement of financial performance, the statement of financial position, and the cash flow statement. All these statements are essential because they show the performance and the liquidity position of a company. However, you can't prepare these statements if you failed to maintain proper books of original entry. This is where bookkeeping comes in. 
This article walks you through simple yet effective strategies for better business bookkeeping. But, before that, you first need to understand what bookkeeping is. Read on.
What Is Bookkeeping?
Bookkeeping is the process of recording a firm's daily financial transactions in the books of original entry, like purchase daybook and sales journal. Some of the common financial transactions include purchases, sales, invoices payments, and other expenses. These transactions are recorded in the ledger accounts, from which a trial balance can be established.
It's from a trial balance where the income statement and balance sheet of a business are prepared. This goes without saying that bookkeeping is the first and the most critical step in the accounting process. Without bookkeeping, a business won't be able to prepare other financial statements and reports. 
What Can You Do To Ensure Proper Business Bookkeeping?
To make sound business decisions, you need accurate and up-to-date financial information. However, without maintaining proper books of accounts, you might experience some challenges, especially when your business grows and expands. 
The good news is that there are some simple things you can do to ensure you've got a proper bookkeeping system. These include the following:
1. Work With A Bookkeeping Service Provider.
There's no doubt that most business owners aren't accountants by profession. However, this can't limit them from running a successful bookkeeping system. Why?  Because they can work with a bookkeeping service provider to help simplify the accounting process. 
There are many benefits to working with a bookkeeping service provider. For instance, an experienced service provider can help automate your system, advise you on the best accounting tools, or fix any bookkeeping mistake you might have made. 
2. Keep Business And Personal Funds Separate.
Keeping separate accounts for personal and business funds is one of the most crucial rules of bookkeeping. Although you might ignore this rule, it can cause major challenges to your bookkeeper, and the business, in general.  For instance, when you mix business and personal funds, your bookkeeper might waste a lot of time categorizing and reconciling transactions. The bookkeeper could have used that time to do other productive activities.
Also, by having a separate business account, you'll be able to organize your accounting records better and stick to your business budget. 
3. Automate Your Bookkeeping System.
In the modern world, automation of systems is the way to go for any business that wants to remain competitive. Automation increases efficiency and productivity. One of the systems that can benefit from automation is bookkeeping. 
Feeding daily transaction information into spreadsheets manually is prone to errors and can take a lot of time. That's why you need to automate your bookkeeping system by installing bookkeeping software and other accounting tools.  It's only when using accounting software you can be sure of accurate, up-to-date, and backed up accounting data.
4. Pay Yourself A Salary.
Whether your business is small or large, it'd be a good idea to pay yourself a salary and run it through the payroll system. This helps avoid withdrawing business funds anyhow for personal use. 
Paying yourself a salary also strengthens the first golden rule of separating personal and business accounts. So, instead of having several transactions during the month, let your business pay you a monthly salary that you can use to attend to your private expenses. 
5. Review Your Accounting Books Regularly.
Reviewing your books helps you keep updated about the financial status of your business. When reviewing your books, look for trends, such as an increase in expenses, declining sales, and an increase in debtors. Having such information helps you know how to manage your cash flows better. 
6. Set Reminders For Vital Deadlines.
Sometimes, you might be too busy to the extent of forgetting to settle important business expenses. This can leave you with a penalty or a fine, especially when paying for a loan. 
To avoid missing deadlines, you need to have a reminder system in place. One of the best ways to remind yourself about important deadlines is by marking your office or email calendar. 
Takeaway
Proper bookkeeping is vital for any business. Without bookkeeping, it's hard to remember all your daily transactions. As you've seen above, there are many simple strategies you can implement to ensure you run a successful bookkeeping system. Bookkeeping helps you prepare other important annual financial statements.