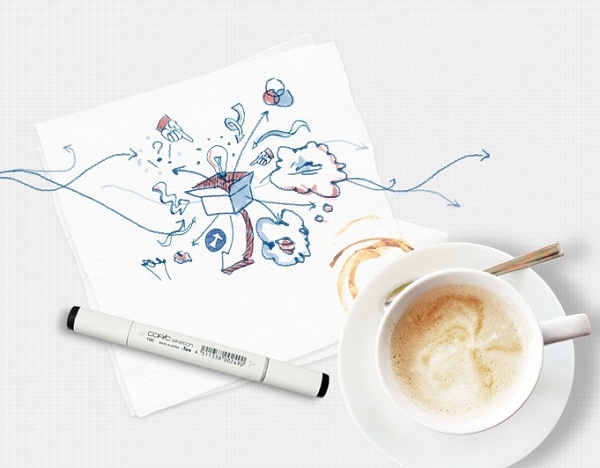 The possibility of inventing a product that changes lives for the better is an exciting prospect. However, having a product idea and bringing it to life are two very different things. Efficiently manufacturing a product so that it works and is economically viable doesn't just happen, it takes a lot of planning and effort.
To get you started, we'll identify and discuss the key steps in the manufacturing process.
Generate Several Product Ideas.
When it comes to product manufacturing, it can be tempting to go with the first product idea that comes to mind. The assumption is that since it is your first idea, it must be the best idea. While that might be true, it isn't always the case. 
No matter how good the idea is, it always pays off to think about other possible products before diving into production. In addition, by thinking through possible ideas first, you will naturally identify potential problems in the process or product. Resolving those issues at the start will save you time and money in the long run.
Choose The Best Manufacturing Method.
Once you have thought through possible products to produce, choose the best one and then choose the best manufacturing method for your product idea. To choose the best manufacturing method, examine the pros and cons of each process that is suitable for your invention. 
Is that CNC milling, 3D metal printing, or vacuum casting? These are all popular methods of mass production that can help produce high-quality results. 
However, understanding the differences of each method and the production costs is vital to ensuring that you have the best quality product possible for the lowest price. 
Make A Prototype Of Your Product.
Making a prototype of your product with your chosen manufacturing process is another way to start minimizing and eradicating future issues. A prototype will highlight anything that does not work – as well as areas that could work better and be a selling point of your invention. 
Prototypes can also identify any further issues that may occur with mass production. Understanding the issues now means that you can create practical solutions or find ways around the problem. 
Find A Manufacturing Partner.
Once you have chosen your manufacturing method and made your prototype, you need to find a manufacturing partner capable of making your product. A good manufacturing partner will provide the standard and quality you need for your product. 
However, there are advantages and disadvantages to every manufacturing partner. There will rarely be a perfect solution. Often, you will have to pay for higher quality or quicker turnaround. Or, it could be that your manufacturing partner is abroad when you would prefer them to be local. Carefully weigh the pros and cons of each manufacturing option before making your decision.
Consider The Costs.
Before diving into production, think about the costs of producing your product. Even though a product may be a good idea in theory, it may not be economically viable to produce. Some products actually cost far more than they would sell for, so there is little point in making them.
If your product is economically viable, think about minimizing costs and how much you will need to invest in your first batch of products. Will you need to take out a loan? How much does that loan cost to service? Understanding the finances behind the production is arguably just as important as the idea itself. 
Document And Record All Decisions.
Throughout all of this development and funding stage, document and record all your decisions. Doing so can make revisiting old ideas far easier. A product may turn out to be a failure, or a manufacturing process may be inefficient. Those decisions may have been the right ones at the time, but by recording everything, you will have all the information you need when you need to reevaluate your plans and make decisions for the future. 
Get Feedback.
Finally, when you have had your prototype made, get feedback on it. Fine-tune your product and manufacturing process as much as possible and as soon as possible. 
Get feedback that is honest and blunt, so that vital changes are made before it is too late. It can often feel like a big setback having to make changes to a manufacturing process that you believed would work. But it is much easier to resolve issues when production is small. 
Playing the long game and resolving issues early on in the development phase will put you in a far better position than if you ignored the feedback entirely.
Bringing Your Product To Life.
Bringing your product idea to life takes a lot of grit and determination. Seeing an idea through from start to finish is a long process that can sometimes be so painful that you may wonder whether it is worthwhile. But by following the recommendations we discussed, you should find that your product is economically viable and efficient to produce. Remember to question everything and strive to achieve the best possible outcome in every situation. Doing so will help ensure your product's success.