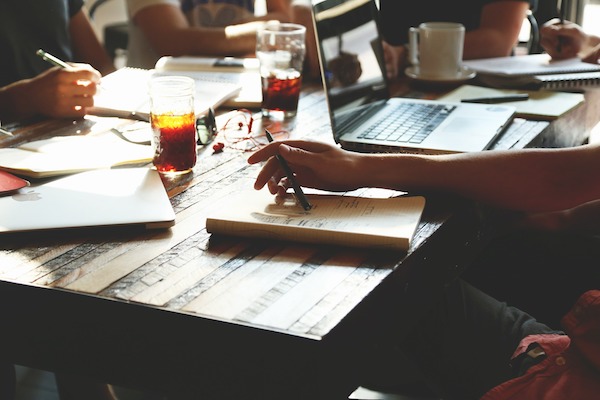 When you're starting a business, keeping costs low can boost your success and increase your profitability. In fact, every company can benefit from reducing operational costs in order to maximize financial performance. However, trying to keep costs too low can backfire.
If you aren't prepared to invest in the right resources, your business can suffer. You may not have access to the professional support you need, for example, or you could end up spending more than you intend to in the long run.
B2B service providers can be a great way to access the help you need to get your business off the ground while keeping costs low. The opportunity to outsource means that you won't have to hire a large staff, for example. As wages are often a company's biggest outgoing, this can lead to significant fiscal savings.
On the other hand, business owners are often reluctant to outsource something that they feel they can do themselves. In reality, trying to do too much in-house can lead to reduced efficiency and costly mistakes. To find out when professional support really is essential and what it's worth spending your budget on, take a look at these four B2B services every startup needs:
1. Accounting.
It doesn't matter whether you're a sole proprietor, the director of a company or a partner in your firm, you need to be proactive about managing your tax liabilities. Late filing attracts costly fines, which means you'll end up paying more to the Internal Revenue Service (IRS) than you need to. In addition to this, attempting to do your own taxes could mean that you miss out on money-saving tax breaks and deductions.
However, you don't necessarily need to hire an in-house accountant or even use an accountancy firm regularly. By implementing the right software solutions, you can keep track of budgeting and spending on a regular basis and simply share the data with your appointed accountant. Then, you can rely on professional advice and account preparation, while minimizing your expenditure.
2. HR Services.
As a business owner, you need to be aware of your duties and obligations as an employer. Even if you're working alone right now, you're likely to hire staff as your business grows. Recruiting employees is, perhaps, essential if you want to scale your company, but it also brings additional administrative and operational liabilities. Due to this, it's vital to have access to the right expertise and advice.
Furthermore, you could inadvertently become an employer if you're working with freelancers and subcontractors without the right documentation in place. Increasingly, worker status depends on the day-to-day actions of a freelancer and the company they're delivering work to, rather than the terminology used on a contract. If you want to ensure that you understand your obligations and limit your liabilities, professional HR advice is vital.
Of course, few startups require an in-house HR department, so this isn't something you'll want to invest in but you can access the specialist help you need via a B2B service provider. G&A Partners enables businesses to access HR consulting Nashville, for example, and get the support you need with onboarding, payroll, employee benefits, training, workers' compensation and much, much more.
3. IT.
Today's businesses are reliant on their IT infrastructure, regardless of what sector they operate in. Whether you're managing a production line via automated software, advertising your brand via PPC or accepting offers via an eCommerce platform integrated on your website, you'll need to keep your IT systems up and running in order for your business to operate.
However, taking a proactive approach to IT management isn't solely about improving operational efficiency. Small businesses have become common targets for cyberattacks, often because they don't have adequate security in place. With more businesses facing fines and sanctions, as well as negative reviews, because of security and data breaches, it's vital to have an effective cybersecurity strategy in place.
If you don't need a full-time IT department to run your business, outsourcing could be the ideal solution. With access to a range of different tech professionals, managed IT services enable you to create a future-proofed tech strategy, minimize costs, implement security protocols and troubleshoot any issues swiftly.
4. Marketing.
You'll need to market your business from the outset if you want to attract customers and generate income, which means that you'll need to implement a comprehensive marketing strategy. From developing a brand and hosting launch events to monitoring social media mentions and tracking PPC metrics, there are a variety of tasks and projects that will need to be undertaken if you want to carve out a place in the market.
With so many aspects of marketing to consider, you're likely to need input from a range of professionals. Of course, hiring a Marketing Director, PPC specialist, social media guru, SEO strategist, content creator and data analyst is going to have a significant impact on your resources and operating costs.
However, you don't need to hire marketing professionals on a full-time or permanent basis in order to benefit from their knowledge and expertise. By working with a dedicated marketing agency, you can access the specialist services you need at any time. From one-off campaigns to regular activities, the right agency can help you to establish your brand, increase revenue and grow your business.
Finding the Right B2B Service Providers.
Now you know why it's so important to invest in the right B2B services, you'll want to ensure that you choose the right service providers to work with. The professionals, companies or agencies you choose will have a major impact on your company's performance and, therefore, your success. Due to this, it's important to take a strategic approach when you're searching for providers.
By scouring the market for firms that can provide the specific services your business needs, you can request proposals from potential partners. This gives you the opportunity to liaise with representatives, access detailed quotes and compare working methods. With a little extra research now, you'll find the B2B service providers that can optimize your success and fast-track your business growth.