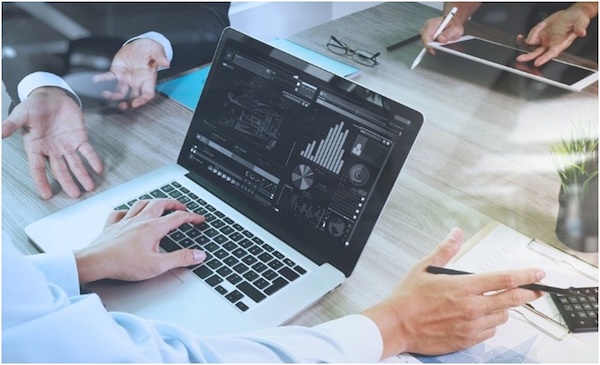 It's a trying time for both brand new businesses and established enterprises trying to get back on their feet.
But a competitive market is no reason to throw in the towel.
Just because something is hard, doesn't mean it's not worth doing! In the words of Theodore Roosevelt, "nothing in the world is worth having or worth doing unless it means effort, pain, difficulty."
Those words of wisdom may seem intimidating at first glance, but there's plenty of help out there to give you a much-needed boost!
Here are just five tips to help you bolster your business and build your brand.
1. Stay Ahead of the Competition.
It's important for you to know who your competitors are, what they're doing and, most importantly, what they're not doing. If you can fill that gap in the market, then you're on to a winner!
Don't be afraid to learn from them, either. If there's something they're doing better than you, take a step back and consider how you implement it in your own company.
For instance, look at how they use social media. Are they active? Do they have a good rapport with their customers?
Learn from their triumphs – and their mistakes.
2. Use Social Media.
Speaking of social media, if your business isn't on Twitter, Instagram, Facebook, LinkedIn – the usual suspects – then you're missing a trick!
Social media is a fantastic tool with which to build up your brand and profile, but use it wisely. You don't want to bombard your customers by constantly pushing sales.
Instead, focus on building relationships with them. Learn what makes them tick, and provide them with content that cements your brand as an expert in the field.
It's all about creating that trust!
3. Connect with Others.
Lockdown has made it harder to network and reach out for help, but you don't need to go it alone.
Business hubs like 3M Buckley Innovation Centre are invaluable to new companies. They can provide you with access to training resources and connect you with experts.
Alternatively, your local Chamber of Commerce can help you find other professionals in your industry and like-minded business owners.
4. Customer Loyalty.
Offering loyalty programmes are a great way for you keep customers coming back for more!
Studies show that members of customer loyalty programmes generate 12-18% more revenue than customers who aren't.
We know that figure doesn't sound like a lot, but trust us, it adds up!
5. Be Adaptable.
You need to be prepared for sudden shifts in the market – this is especially important for new businesses who haven't had the time to build a name for themselves just yet.
Adaptability is key to your growth. Use market research to make better choices for your company and cater to what your customers want in order to retain a competitive edge in what might be an increasing oversaturated market.
Make sure you stay on top of trends – the last thing you want to be is irrelevant!
Whether you're a fresh start-up or established brand looking to build up your customer-base, we hope these tips provide a boost to your business!