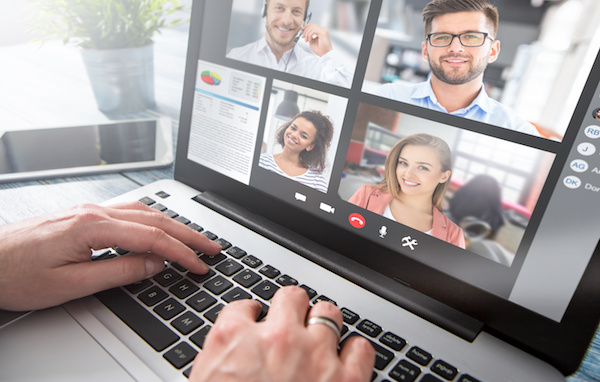 Flexible working has enabled many employees to fulfill their duties away from the main office. Moreover, thanks to the many digital tools we use today, team members can communicate effectively across different locations and time zones. 
However, as we humans are creatures in need of personal social interactions, working remotely or leading a remote team can come with challenges in collaboration and relationship building. That is primarily because facilitating coordination and delivering good results depends on the smoothness of communication.
Here we look at a few ideas on how you can develop, or continue to nurture, good relationships while working remotely. 
1. Boost Employee Morale.
When employees genuinely enjoy the work atmosphere, they are motivated to work and give their best. But, how can you adequately boost your team's morale when you are not sharing a coworking space?  
A great idea comes from SnackNation – sending your employees home care packages. It is the perfect way to make your employees feel appreciated and cared about even when you are not working from the same office. 
Most importantly, these packages are a creative way to strengthen your good relationship with them. You can opt for pre-made packages depending on the theme you have in mind. Even better, you can create one by yourself based on your employees' preferences.
2. Adjust and Improve Your Communication.
Effective communication is an integral part of establishing and building good relationships at work – even more when working remotely. 
To communicate effectively, you need to be open, honest, sure of what you are trying to say, and articulate your thoughts so that your team gets the message loud and clear.  Whether you are on a video call, sending emails, or IMs, the more effectively you communicate with those around you, the better you will connect and build a relationship.
Most importantly, encourage chit-chat outside of work. You want to connect with people long-term. The best way to accomplish this is to create space for casual, informal conversations on a separate Slack channel or a WhatsApp group.
3. Remain Accessible and Present.
Remote work enables you to do your job at your pace. However, if you are working with your team, you must be sensitive and keep in mind the choices and timings of other team members. Moreover, since you are not working face-to-face, you need to create a schedule where you are available for your coworkers at a particular time during the day or the week. 
For example, you can set time for Q&A during team meetings, plan general sessions for discussion, or organize virtual catch-up cafes. Finally, if you want a good and valuable connection with your team – they must feel your presence. 
4. Create Avenues for Ongoing Feedback.
Create regular feedback avenues with each person on your team. Create a habit of meeting one-on-one with each team member to discuss work and evaluate progress. It will help you uncover potential problems and address them early on. Equally important, it will also create space to show gratification and praise their achievements. Holding regular one-on-one meetings is the best way to lead a remote team successfully. 
5. Find Ways to Learn Together.
Learning while remote working is an excellent opportunity for employees to continue polishing their skills. Learning together by enrolling in courses or organizing ones for new team members can be a perfect opportunity to create common goals and keep each other motivated. You can also consider sharing your skills digitally by offering skill-sharing sessions or encourage other team members to teach you something. 
Above all, keep in mind that collaboration on work-related tasks is one of the best ways to engage in continuous learning online. Working together on tasks and projects helps build teamwork and peer-to-peer knowledge exchange. In addition, it can help managers understand their team's strength areas and development needs. 
6. Be Nice and Say Thank You More Often.
The simplest way for people to establish a good relationship with your remote team is to take an interest in them. You can, for example:
Create habits around saying thank you,

Compliment them on a job well done, 

Ask a follow-up question after they give a presentation in the meeting, 

Share your learnings, 

Take responsibility, and

Offer to do some of their extra work if you are available.
Moreover, try to be sympathetic to your coworkers by lending a helping hand when necessary and giving them benefit of the doubt. 
Conclusion
Building relationships within remote teams comes with challenges. However, when organizations create the right environment for communication and encourage it, all that is left for managers is strengthening their bond with the team. The simple tips we offered you above are a great way to start. Use them, and you will see how rewarding it is when the excellent team vibe is present every day.