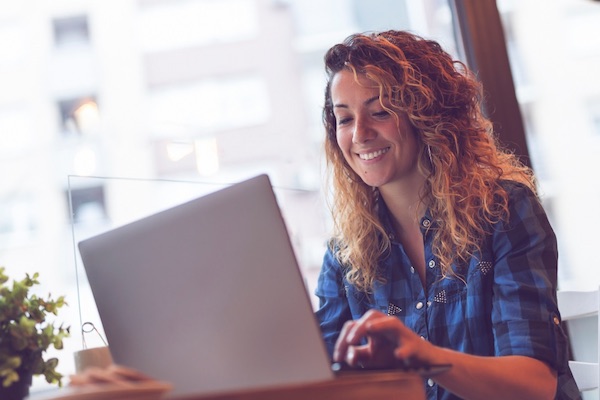 You've probably got a pretty good idea of what a freelancer is, what being self-employed means and what small business owners are. But what about a contractor? What exactly is contracting?
In truth, it's a combination of freelancing, self-employment and small business ownership. But while there are many similarities, there are clear differences too, which you need to be aware of if you're considering becoming a contractor.
We'll answer the much-asked question 'what is a contractor?' in this article and run through everything else you need to know about this hugely popular way of working.
What is contracting?
In a sentence, a contractor is someone who works on temporary contracts for clients – hence the term 'contracting'. Contractors work for a defined period of time until a project is complete, typically charging on an hourly, daily or even sometimes fixed project fee basis.
Contracting is a form of self-employment, sometimes referred to as freelancing and even small business ownership. But as we touched on above, contracting is rather unique.
Here are two key reasons why:
Contractors tend to work via their own limited company or via umbrella companies.
Small businesses often employ numerous people, but a contractor is a one person company that typically doesn't have any employees other than themselves.
Is there any difference between a contractor and a consultant?
Technically? No. Many consultants will work through their own limited company and completely independently. Like consultants, contractors are also often specialists in their chosen field, engaged by businesses to provide flexibility, along with game-changing advice. So whether someone identifies as a contractor or a consultant may depend on personal preference or even the way in which they deliver their services to clients.
However, you might find that consultants work on an adhoc basis for businesses and dip in and out as and when required. Plenty of contractors do too, of course, but a lot of the time they
will be engaged for a defined period to support businesses – whether with the roll out of a new product, service or software or to help a client navigate peaks and troughs in demand.
Why do people choose contracting?
Over the years, contracting has become increasingly popular and important to the economy. It offers people who opt to work this way more freedom, control and choice over their career.
Here are just a handful of the reasons people become contractors:
Become your own boss and work anytime, anywhere
Work flexibly and strike an altogether healthier work-life balance
Set your own fees and enjoy unlimited earning potential
Work on numerous projects simultaneously and pick and choose assignments as you please
Why do businesses engage contractors?
As you might have guessed, contracting also benefits businesses of all sizes, who enjoy:
Specialist on-demand skills and a fresh perspective that permanent employees can't always offer
Flexible workers who contribute towards a learn, agile and effective workforce
A cost-effective temporary resource engaged for periods of growth
What is a limited company contractor?
You may have heard the term 'limited company contractor' or even 'PSC' when referring to contracting. Both relate to the business structure through which contractors can operate.
As outlined above, contractors usually form a limited company and deliver their services to clients through it. And because these companies tend to only have one employee and one shareholder (the contractor), they are also known as 'Personal Service Companies' or 'PSCs'.
Umbrella working – the best of contracting but with the benefits of employment
But not all contractors work via limited companies. And in fact, many choose to operate via an umbrella company, which is an arrangement that offers the best of both worlds – the freedom and independence of self-employment but with many of the benefits that come with being an employee.
By this, we mean that an umbrella company allows you to provide your services to clients on a flexible and temporary basis, but will take care of your tax obligations. What's more, by becoming an employee of an umbrella company you even receive employment rights in return.
If you're considering moving to self employment, there are many benefits of working through an umbrella company or as a director of your very own limited company. How you decide to operate though wholly depends on your individual circumstances and needs, and should be investigated thoroughly before making a well-informed decision.