The profession of marketing management is far different than it once was decades ago. Approaches that once worked no longer hold relevance in an age of short attention spans and handheld digital technology. Businesses have had to drastically update and improve the ways they promote their brand. With so many forms of entertainment and communication available, many marketers have moved to implementing cross-platform initiatives. While popular, how do they work and how can you, as a marketer, effectively manage them?
What Is Multi-Channel Marketing?
Multi-channel marketing concerns the various channels utilized by marketers, both online and offline, used to promote their business and communicate with customers. These campaigns involve various platforms and styles of marketing, including combinations of marketing across different social media platforms, SEO marketing, print advertising, email marketing, television advertising, affiliate marketing, and more.
This type of marketing is preferred nowadays as it allows businesses to interact with customers through a number of different platforms, regularly remaining on their minds.
What Should You Most Focus On?
The channels your company decides to incorporate into its cross-platform approach depend on your personal marketing needs. Part of knowing what platforms will work best for you relies on understanding who your customers are. Are they people who watch a lot of television or do they spend most of their time online? Are they people who read the newspaper every morning or check Twitter a few times a day to remain updated on the news?
Answers to questions like this are imperative to identify the platforms that you'll eventually incorporate into your multi-channel approach. Furthermore, marketing considerations related to your customer base will include the following:
Brand Reach: What channels allow you to more easily spread brand awareness to customers?
Consistency: What channels will be the easiest for your company to manage and effectively communicate across with consistency?
Audience engagement: What type of engagement are you willing to deal with? Social media will require more customer-to-customer communication than traditional advertising such as billboards.
Marketing experience: Do you have a team member that specializes in using and analyzing data from a specific social media platform? Is there any channel(s) you feel most comfortable using?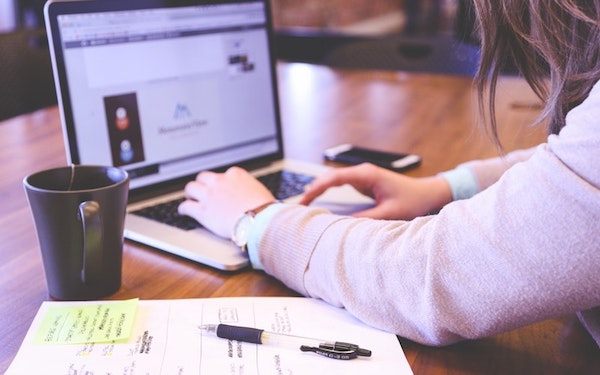 Keeping Track of Your Cross-Platform Marketing Initiatives
While cross-channel initiatives are a great way to grow your business's brand engagement, things can go awry without necessary management. Rather than trying out every marketing channel at once, you should prioritize your marketing efforts and develop them over time, fine-tuning your approach to improve the way you communicate and interact with your audience.
Here are some keys to effectively keep track of your cross-platform approach:
Choose what channels matter most.
A common mistake of approaching cross-platform marketing is to dive into the deep end before you've even learned to swim. This means picking too many platforms to market on without identifying where your business's niche will thrive most.
To narrow down your choice of platform, you need to understand a few different things, including:
What type of products and services are you selling?
Which channels do your customers most frequently use?
Which platforms does your budget support?
What platforms are your competitors relying on?
Understanding the above can begin to narrow the direction you decide to take when implementing a cross-platform approach.
Develop channel-by-channel goals.
Each channel is unique, which means that they require different strategic planning from another channel. To make the most of each of your channels — to ensure they're successful — you have to develop easily identifiable goals for each one of them. While these goals can align with one another and utilize content that is similar in tone and style, the choices you make for each need to be specially crafted for that exact platform.
There are many ways marketers track goals across different platforms, but one of the easiest means to do so is collect and analyze data collected from every platform's program. For example, this could involve tracking the performance of your affiliate marketers over time to identify what content is resonating most with your intended audience. For people utilizing SEO blogging, there are specific Google tools that can help you identify the value of your content and all the used keywords.
Don't isolate your channels.
One of the most important parts of managing your cross-platform strategy is creating communication between them. For larger organizations, this involves having different internal teams talking to one another—content writers with SEO specialists and PR professionals with social media marketers. But, for smaller businesses, this is achieved by actively ensuring you have a finger on the pulse of the performance of each of your channels.
Marketers have different ways of managing each of their platforms, but some workflow tools can make life far easier, helping you to manage all channels while uploading and addressing content whenever needed.
Track customers across platforms.
Data is important for marketing success. Data pulled from affiliate tracking software, social media apps, and SEO-centric platforms provide your business with the essential means to analyze and interpret the performance of your past and ongoing marketing efforts. Furthermore, this data and all findings can be implemented to help your business identify current strengths and weaknesses, all of which may inform necessary updates going forward in the future.
Part of collecting this data is following your customers' engagement: how often they're interacting with your posts, opening emails, visiting your site, and becoming sales conversions. Following their progress through the sales funnel is an ideal way to determine what is and isn't working from channel to channel.  
Understand your platforms.
There's no precise answer to the question of "How do I run a cross-platform marketing strategy?" There are too many factors and needs that differ from business to business. To execute the best marketing strategy possible, you need to do the initial research to understand which platforms will most benefit your business in both the short-term and long-term. If you can identify these, you're already on track for marketing success.