Nonprofit organizations exist to serve a greater purpose. These types of groups tackle world issues, humanitarian aids, troubled areas, disaster response, and relief distribution. Every nonprofit organization receives aid from generous entities.
To gain the attention of the masses, nonprofits launch fundraising events. These orientations discuss the goals, missions, and vision of a nonprofit organization. It allows them to attract donors with access to extra resources for their continuous operations.
A Guide to Nonprofit Fundraising.
Nonprofit fundraising refers to the method of gathering money and valuable resources. The collection process helps nonprofits analyze their gains and proper delegation of finances. Gathering money from generous donors and entities supports the goals and activities of a nonprofit organization.
There are many ideas to implement when it comes to fundraising. For example, the Aplos text giving utilizes the advanced connectivity of various technologies such as texting. The incorporation of technology-based communication eases the complex method of gaining resources.
Nonprofit organizations can raise money through several links and processes. These methods could take digital or traditional means. The interactivity inspires more individuals and entities to create more ways to donate funds and amenities. Fundraising, thus, is one of the primary means of revenue to these types of organizations.
A nonprofit may have a philanthropic, educational, religious, scientific, or artistic background. Some universities, groups of professionals, and churches qualify as nonprofits since they don't keep the profit to themselves. The money can be spent with any activities they have planned or maintaining the consistent operation of their organization.
Nonprofit fundraising is held accountable by state law. This places accountability on nonprofit organizations collecting money from different individuals and groups of people. These security measures are installed to monitor how nonprofit organizations manage their finances.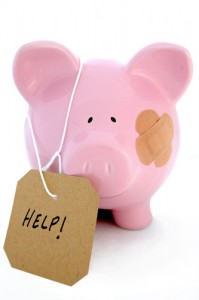 Best Fundraising Ideas.
Fundraising is one of the primary sources of income of nonprofit organizations. It is a driving reason that charities and organizations spend an equitable amount of money organizing these events. It can be a platform for them to show people their cause, mission, and philanthropic objectives.
All nonprofit organizations are required to follow ethical fundraising practices. Here are a few nonprofit fundraising ideas:
Peer-to-Peer Fundraising.
Peer-to-peer fundraising involves the inclusion of several individuals associated at some point. United by the same ideology or cause, they can spread their philanthropic goals to other like-minded individuals. It encourages potential donors to spread the word to their family, friends, and acquaintances to support a nonprofit organization.
Charity Auctions.
Auctions are some of the most profitable legal activities worldwide. These occasions usually present various items of interest. A host manages the largest amount of money possible for the acquisition of a particular object. The presentation of workable prices and attractive items ensures that donors can enjoy a particular object of interest while making contributions to a nonprofit organization.
Online Donations.
Modern internet connectivity helps in linking professionals globally. The incorporation of fund transfers in a digitized method erases the previous difficulties of transferring funds. Displaying a nonprofit's cause and objectives online may catch the attention of several individuals that care for a certain topic or issue. It can be a platform to collect huge amounts of funds with the ease of electronic speeds.
Donation Kiosks.
Kiosks are prevalent in public places, such as markets, malls, parks, and open areas. Presenting a kiosk with an organization representative and creative posters helps attract people passing by the stand. Employing functional software and a modular computer system, your donors can help with debit cards, credit cards, or handheld cash.
Crowdfunding.
Crowdfunding may help in engaging large crowds of potential donors. These occasions and ventures work effectively when incorporated with annual fundraising events. These activities require little expenses while relying on social sharing methods. People can also learn about the nature of your organization and the objectives you are working on accomplishing.
Customized T-Shirts.
Customized t-shirts and daily wear can be a great source of revenue. Hiring the artistic abilities of a creative artist or group can be an inexpensive affair. You can opt to print t-shirts showcasing the logo of your organization while attaching some mission statements on any part of the shirt. 
Conclusion.
Fundraising is one of the primary methods where nonprofits can gain revenue. If fundraising activities are launched in a proper and timely fashion, nonprofits can grab the attention of potential donors and entities. They can then share their philanthropic vision and mission objectives where multiple individuals can understand and give contributions.