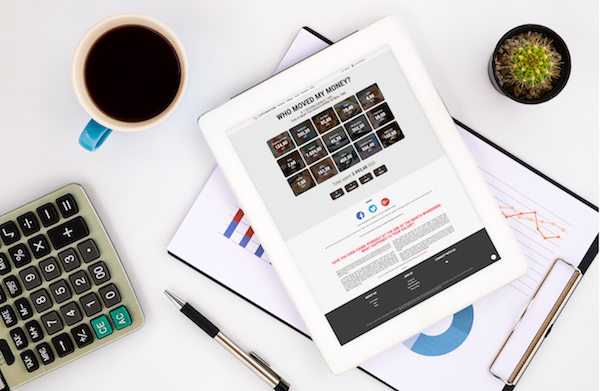 As a startup, it is vital to note that every action has a corresponding financial implication. There is no better time to manage the expenses of your business than at the startup stage. Here, you have to focus on the best ways to cut costs and maximize profits.
The inability of startups to manage expenses effectively is sometimes responsible for the failures of many businesses. So, let's get straight to it – how do you manage expenses in the startup stage of your business?
1. Have clear financial goals.
Expenditures always flow from revenue. This means that the amount earned by a business within a given period determines the expenses of that business. Startups that make more money tend to spend more, especially on marketing and customer retainment.
Having clear financial goals helps your startup know what to expect within an economic bracket. These goals are what informs what the expenses of the startup will be in that bracket.
For example, if a company plans to make $5,000 within the first quarter of the year as its financial goal, it becomes possible to know how much will go into servicing expenses. It isn't easy to manage expenses without having clear financial plans in place.
Not having a financial goal and plan to achieve that goal will leave you and your startup heading in the wrong direction. For this financial goal to be a solid foundation upon which expenses are decided, it must be specific, measurable, time-bound, and realistic.
2. Have a comprehensive accounting system in place.
The quality of managing expenses for your startup depends on the accounting system that is in place. To manage expenses effectively, you don't just need an accounting system, but a comprehensive one.
At some point, you may need to hire the services of professionals in accounting to plan your expenses and record them as they are made. Alternatively, your startup can use several software and applications to carry out this accounting process. Some of these accounting applications include:
When using applications for your startup's accounting structure, ensure you have skilled individuals overseeing these applications.
Creating a comprehensive accounting system at the startup stage will have a long-term effect on the financial culture of the business.
3. Limit your expenses as much as possible.
As a business owner, two primary responsibilities you are expected to focus on include making profits and cutting costs. The more you can cut costs, the higher the chances of maximizing more profits.
At the startup stage, some expenses should not be on your accounting books. As the founder, it is your responsibility to go through this list of expenses to take out items that are not a necessity.
Let's take hiring employees, for example. The cost of hiring full-time employees can be very high, especially when you only need these people for a specific task. An alternative to this will be to look into online freelancer platforms to hire independent contractors. These people can present themselves as freelancers who get paid only for the hours they work.
Your startup can hire these freelancers for specific tasks, pay them off as soon as it is completed, and save a lot of money. Hiring independent contractors instead of full-time employees helps a startup save money and means you can work with skilled individuals globally.
While limiting expenses is good, ensure it doesn't result in customer dissatisfaction. No amount can be too much to guarantee customer satisfaction because that's how to increase sales.

4. Define and stick to a payment process.
Another great way to manage expenses as a startup is to define your payment process. Using multiple payment processes can come at extra charges. You may not see the impact these little charges have on your business immediately, but with time it accumulates.
This accumulated cost, if saved, can be invested in other areas of the business that guarantees growth and productivity.
In defining and sticking to a payment process, questions you should ask include:
How will customers pay for products and services?

How will the business pay for items purchased?

How viable and cost-effective is the payment process?

What are the plans in place to manage unforeseen financial circumstances?
5. Monitor your business' spending.
It is not enough to plan how much you want to spend; you also have to monitor the spending process. There will always be something in your business to spend on. An excellent way to ensure everything is accounted for is to create a system that effectively monitors your business' spending.
Monitoring the inflow and outflow of money in your business at the startup stage ensures that you are not spending more than earning. Another reason why creating a system that monitors spending in your business is important is because it ensures every money disbursed for a particular project is spent accurately.
Then, it also ensures that an increase or decrease in spending is noted and reviewed in line with the financial goals set by the business. Always check your financial report, your income, and expenses – both fixed and variable.
6. Create a system for tax payment.
Whether you have a small or large business, payment of tax is vital. Not paying tax not only exposes your business to the wrath of the law, but it is also capable of damaging the image and goodwill of your business.
Things can get serious, and non-payment of taxes can result in the shutting down of the business. Managing expenses for your startup is incomplete if a system for tax payment is not created.
To ensure your business is always on the law's good side regarding tax payment, you should prepare your taxes in advance. This way, you don't fret when the taxman comes knocking on the door of the business.
Conclusion.
Financial success will guarantee success for your startup. At the center of financial success is knowing how to manage expenses. Financial management is vital for starting and sustaining a business. Not getting the finances of your business right can affect the growth and sustainability of your startup in no small way.
To effectively manage the expenses of your business, you should set clear financial goals and have a comprehensive accounting system in place. You also have to limit your business expenses as much as you can, have a defined payment process, and plan tax payments.
References
If you're an early stage CEO, we handle and automate your HR, finance, and legal ops — so that you don't have to. We help you Be Scrappy, Not Sloppy.
We understand that ops can be painful. If you have any questions or need assistance with your ops, drop us a note at hello@abstractops.com. We'll do our best to help.