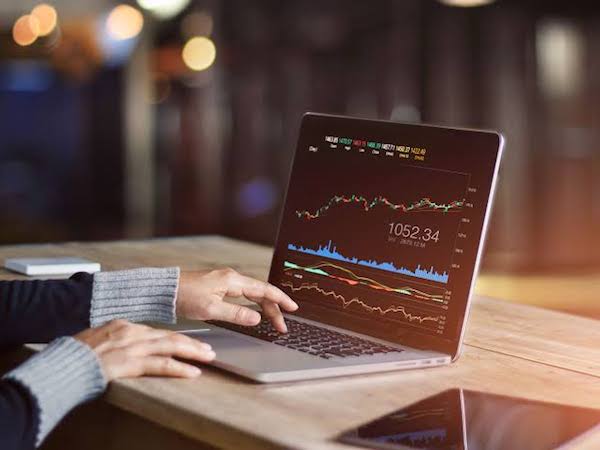 Are you passionate about building wealth? Of course, everyone is! There are several ways to invest in the current market, but sometimes choosing a suitable investment is never a simple task. Currently, cryptocurrencies have boomed and exploded in their populairty. People who have been in Crypto Currency Exchange or trade bitcoin have now advanced in receiving millions of dollars profit just like a joke and simple!
Are you willing to try your luck in a trading platform? The first thing is to find a perfect trading platform. It might look simple, but thorough research is always needed. You will find several trading platforms offering different services.
Continue reading this page you will automatically learn what to consider before choosing any trading platform.
1. Consider Deposit Security.
Before joining any crypto currency platform, check if your funds' security is secure, especially if you are willing to make large deposits. Always make sure your money is safe and well guaranteed. Nobody indeed wants to lose their money due to a lack of proper research. When looking for a good platform, it is also good to figure out if the platform is the perfect one for your needs. Mostly, vital information about each trading platform is usually posted on the cryptocurrency platform website. Make sure you read everything carefully before making any investment.
2. Check the Crypto Currencies Available.
Another crucial thing is to find out about the currencies each specific cryptocurrency platform deal with.  There are over 1300 options in the current market, so you should be devout doing your homework well before going ahead with your investment. You can never find several trading exchange platforms in the market. Others will give you little information about their investment options.  But it is advisable to look for the one with excellent options to serve you well.
After you have acquired enough information, you will now choose that which is perfect for you. Don't ever rush to make foolish decisions which might lead to many problems in the future and even make you lose huge money.
3. The Transaction Cost.
Most cryptocurrency platforms usually earn through transaction fees.  Every time you trade, you will be required to pay a certain fee. So before joining any platform, always find out the type of fees they usually charge. The last thing you won't be interested in is to use all your profits on transaction fees. Figure out a perfect platform that fits needs. You can always avoid high transaction fees, but you will have to invest your time to known the one with reasonable transaction fees.
4. Is the Trading Platform Complex?
Are you new to the CryptoCurrency Exchange trading platform? No need to worry! You should learn and understand how to operate it. Don't try to operate on a trading platform you're not familiar with; it will automatically lead you to a big mess! Many cryptocurrency platforms will automatically allow signing up for a free trial. The free trial is an excellent way to access the platform and know more about the type of currencies used.
Last but not least, it is always essential to get great advice from trading platform experts. Whereby, you will get a professional cryptocurrency trader who will help you avoid making serious mistakes on your way up.