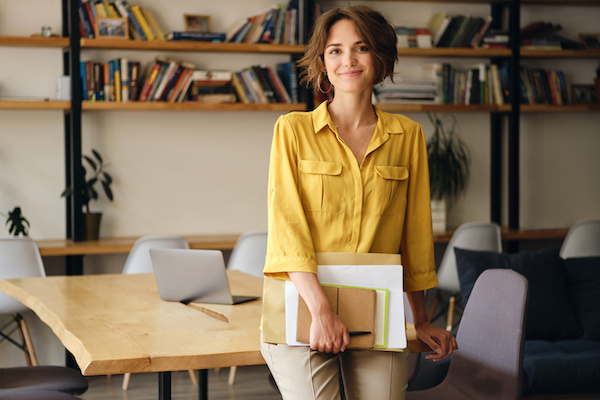 As we begin to return to work, a lot of people are thinking about ways that they can improve their career prospects. One route that a lot of people are taking is to study for an online MBA (Master of Business Administration).
An MBA is a great way to improve your business acumen, and studying online means that you don't need to interrupt your current schedule.
Improved earning potential
According to Forbes, the starting pay for those with an MBA is approximately 50% higher than those who do not have one. This is because an MBA furnishes you with skills and business acumen that employers know is valuable, and so they will pay more for employees who hold one.
The Point Park University Online MBA is provided entirely online, which means that you can increase your knowledge and skills without having to sacrifice your progress in your current role. Learning online means that you have the flexibility to choose how and when you study, which not only makes it possible to study alongside your work, it means that you have the opportunity to go over bits of the material that you find particularly important and focus your course around your career needs.
Expand your network
Another benefit of studying for an online MBA is the fact that you will have the chance to network with other professionals like yourself who are also trying to hone their skills. This is valuable for a number of reasons. Firstly, meeting people who are like-minded is great for your well-being because you'll feel as though you've found some people to share a common experience with. That sense of community is important for everyone.
Secondly, your course mates will likely become your business network and having a business network is an effective shortcut to building a successful career. Through your network, you will find that you can gain insight into industries that you never would have otherwise and that you will be presented with opportunities that you wouldn't have got in any other way.
Better time management
Studying for an MBA alongside your work is a challenge, and it means that you will need to develop excellent time management skills in order to succeed.
Employers know this, and because time management is so important in the workplace they will often favor potential employees who have studied online.
You will find that your time management skills will help you to perform your job more effectively; you'll find it easier to meet deadlines, and you'll also learn how to work with your own strengths and weaknesses to improve your productivity.
Develop advanced management skills
An important part of any career is the ability to work with other people. Whether you're in a management position or not, you'll need to be able to plan workloads and express your needs to the people you're working with, in an effective way.
MBAs have a focus on management skills, and working effectively with other people, which will be of benefit to you in your professional life and beyond.