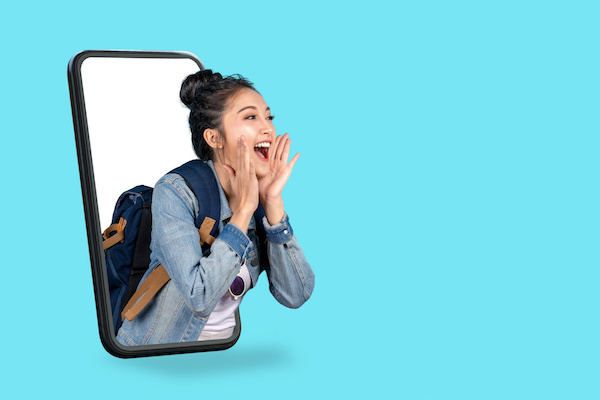 An engaged and active clientele is the heart and soul of any business. A pool of customers willing to interact with your brand on a regular basis allows your company to stay in tune with what customers want, and deliver consistently high sales figures.
To keep your existing clientele engaged, and win over new patrons in your target demographic, your business should consider meaningful marketing tactics. In 2020, brands spent approximately $605 billion on advertising; to make the most of your marketing budget, take note of these tips to engage your clientele in a meaningful way. (1)
Use the right marketing agency.
If you're outsourcing your advertising efforts, make sure that you're working with a firm that understands your particular needs. If you're in the pharmaceutical industry, hiring a digital healthcare agency who understands your business (and your target clientele,) can be a game changer. A niche agency will be able to provide a personalized service, based on years of experience in your particular field.
Consider print advertising.
While some may consider print advertising old-fashioned, a recent study conducted by Duane Varan, CEO of MediaScience, found that print marketing in national and metro publications provided a brand recall rate of 34%, 8.5 times higher than online-only advertising. Furthermore, combining print and digital marketing methods may create a brand recognition boost 3.5 higher than digital-only advertising. To target your print advertising in a meaningful way, consider buying ad space in industry resources and journals, or publications with a high rate of readership among your target clientele. (2)
Use social media advertising.
Social media giants such as Facebook and Instagram are becoming an integral part of many businesses' social media marketing strategies. Of the billion monthly active users on Instagram, 90% follow a business page on the platform, and a recent study showed that 27% of internet users say they've found new brands and products via paid advertisements on social media platforms. If your business is considering taking advantage of the high rate of impressions received on social media advertisements, make sure that you're targeting your potential consumers in a meaningful way. Most platforms allow you to narrow down your target demographic by age, location, and even other interests, in order to make sure that your marketing is shown to as many ideal consumers as possible. (1)(3)
Try video content advertising.
Using video content as part of a high engagement marketing strategy is a great way to boost meaningful interactions, whatever your advertising method may be. According to recent studies, placing a video into your marketing emails may increase click-through rates by up to 300%, and you can potentially increase conversion rates on your website landing page by embedding a good-quality video about your product. Customers love having lots of information about a product before they purchase; 64% of consumers have indicated that they're more likely to buy a product if they've seen a video about it online. Additionally, making your videos as engaging as possible can increase your organic reach, with an estimated 92% of people who watch mobile videos reporting that they share content they enjoy. (4)(1)
Retargeting strategies.
Once you've optimized your online marketing efforts to target your desired clientele, retargeting is an effective way to ensure that your marketing spend is used well. Retargeting is the practice of having your ads shown to potential clients multiple times, mostly via Google and Facebook; 41% of marketing budgets in 2018 were spent on retargeting. As 98% of website visitors do not make a purchase, retargeting can help to increase your conversion rates by up to 150%. While retargeting typically uses browsing information to show potential customers ads for things they've looked at previously, it can also be used as part of your email marketing strategy. A recent survey showed that 91% of shoppers do want to receive emails from businesses whom they patron, making email retargeting an option to consider. Sending cart reminders to your clientele, letting them know that you're holding items for them and potentially offering discount codes to check out, can help to boost your sales rates. (5)(1)
Conclusion.
Meaningful marketing efforts allow you to interact with existing and potential clients in ways that they find valuable and non-intrusive. If your target customer base is savvy social media users, then allocate your budget to those sites; if your ideal clientele frequent certain publications or locations, consider marketing campaigns that take these into account.
By understanding which platforms and resources your ideal customers use most frequently, and which advertising methods create the highest rates of engagement, you can design the ideal marketing strategy for your brand.
References