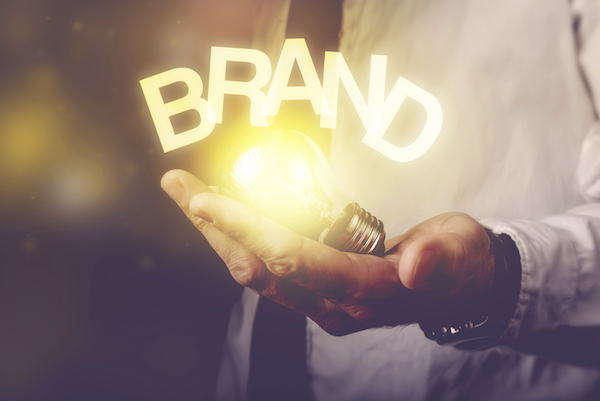 by Delia Passi, CEO of WomenCertified, Inc.
It's not what you say about your brand that matters, it's what others are saying. Let's face it, we turn to "strangers with experience" every time we shop, whether it's a rating and review or whether you're in a dressing room when a total stranger says, "Wow – that looks great on you!" Remember those good old pre-Covid days when we could actually use a dressing room?  Well, that room is now our virtual world, whether it's an influencer, a friend on social media or a trusted award, it all comes down to a simple principle – we all seek social proof before we buy. Why? For women it stems from risk – we just don't have the time or money to make mistakes, and mistakes really bug us, so we turn to social proof to reduce our risk so we can buy with confidence.
So how can you ensure that your brand continues to resonate with your audience in today's digital-first environment? We've pulled together four ways to enhance your brand's credibility with social proof.
#1 The Proof is in the Numbers.
Social proof comes with a caveat – we need to trust the source. Often, trust is in the numbers. There are software programs that will ignite validation, such as "14 people are looking at this right now." Terms such as "most recommended," "#1 best seller," "9 out of 10 recommended," "selling fast," "most popular," "women's choice," "rated easiest to use," "45 purchased in the last 24 hours," etc., drive purchase confidence because it alludes to many other people who have experienced (and loved) your brand. We all want to do what other people are doing, so using numbers whenever possible can help to build social proof as well as inspire a sense of FOMO (fear of missing out).
#2 The Proof is in the Ratings & Reviews.
It's a fact that brands and retailers who win at customer acquisition provide informed and engaging digital experiences to give consumers the confidence to buy. Those that excel at this will take it one step further to get them to engage outside of their comfort zone with new and unfamiliar products.
One way to quickly build trust is to feature reviews and testimonials within your digital touchpoints so that once  consumers hear about your brand, they can easily find proof points about your 5-star product or service. In addition, implementing an ongoing review strategy, by collecting feedback from customers and then making it publicly available for others to see, will showcase how you've already provided customer satisfaction and imply that you'll be providing your future customers with that same experience.
#3 The Proof is in the Path to Purchase.
Most consumers will interact with a brand three to five times before converting. According to Instagram, 60 percent of people say they discover new products on Instagram. The path to purchase starts at the discovery experience, like social media, and then drives to a "hub" or a location where the conversion would take place such as a webinar sign-up page or a product page for e-commerce. Social proof is a purchase trigger, and research suggests that we need social triggers throughout their path to purchase.
When a product stands out with social proof, customers are more likely to add that product to their carts or remain on their short list. Social proof is proven to reduce cart abandonment – including a testimonial in an abandoned cart campaign has been shown to improve conversion rates. Similarly, retargeting customers with social proof ads will remind them of the "risk free" value with relevant messaging to encourage the purchase. The goal is to keep the consumers engaged from discovery through to purchase and beyond to build loyalty.
#4 The Proof is in the Award Recognitions.
Awards work to build social proof and trust with customers because they are the ultimate sign of social proof – illustrating that a brand has met certain criteria and beat out their competition in achieving this award. What we have learned from surveying tens of thousands of women is that companies and brands that receive industry-endorsements, such as the Women's Choice Award, have seen an increase in sales and brand love within six months of using the seal on their marketing materials. In fact, 92 percent of women say they would be more likely to choose your brand over the competition if they see a trusted award such as the Women's Choice Award.
Social proof is more powerful than ever before, and not leveraging it is a lost opportunity to grow your sales.
Delia Passi is the CEO of WomenCertified Inc., the home of the Women's Choice Award®. Her business and brand have helped companies such as Hallmark, Goodyear, Hertz, Pennzoil, Mastercard, Brother, Coldwell Banker and more with marketing and research on women's issues. She is author of "Winning the Toughest Customer: The Essential Guide to Selling to Women".