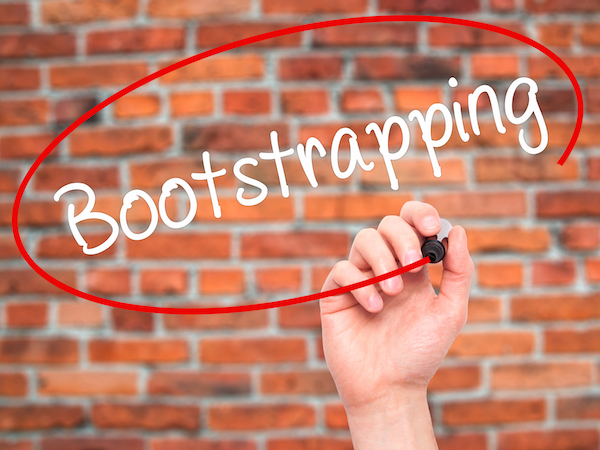 by Shalin Jain, Founder & CEO of HappyFox
Some entrepreneurs look for a problem so they can create a product that solves it. My company's origin story is different: I was already running a startup, but we couldn't find the right customer support software to meet our needs, so we built it ourselves. The problem found us, and we solved it so well that we started offering our solution to other companies. The rest is history.
My company recently reached an important milestone: $10 million in annual recurring revenue in just seven years after our launch, all without raising a cent in outside funding. We didn't need outside funding to grow at a rate of about 70% year-over-year for the past three years, expand our team eight-fold and generate demand while spending less than 6% of revenue on advertising. We've remained profitable at every stage. So, how did we do it?
Bootstrapping Isn't for Everyone.
First, it's important to say that while we're proud of the company's bootstrap journey, that path is not for everyone. Every product and business sector are different, and some are a better fit for bootstrapping than others. In our case, we didn't need outside funding because our products started generating profits right away. Our lean team keeps overhead low, and we have in-house skills to create products without hiring engineers or designers initially.
I think the bootstrap approach is possible in most startup situations, but it's not easy. It worked for us because we kept our focus on the product and centered of all our decision-making on creating customer value. We started with a feature-set designed for small businesses, then scaled it up for mid-sized and enterprise customers, expediting our go-to-market plans to match demand.
Staying lean has definitely been a major factor in our bootstrap success story. Early in our journey, the product team also functioned as marketing and sales reps. They held webinars and created other types of content to raise awareness of what we offer and generate demand. Another factor that still keeps costs down is how quickly our product can be deployed — that shortens the sales cycle.
Building a High-Performance Team.
Our team grew considerably over the seven years from launch to $10 million in ARR. We've kept marketing and sales lean, mostly through sales automation. But when salespeople come on board, we provide extensive product training, so they are able to function as trusted advisors who are there to help the customer, not just make a sale. Sales automation lets them focus on high-value tasks.
We are also intentional about adjusting our pace and processes as the team grows. In hiring, we prioritize talent over experience. We invest time in training and provide opportunities so our people can grow along with the company. Everyone in every position focuses on making customers happy, which is how we achieved a 96% CSAT.
We have great customer support software, of course — we built it ourselves with the automation features and escalation capabilities we couldn't find elsewhere. But another factor that makes our team unique is that literally everyone provides customer support. From the engineering team across other business units, we all participate in the support process rather than putting customers in a silo.
Finding Your Focus.
Whether you choose to bootstrap or not, finding a way to focus on a single product and objective is important. That was the best advice I ever received from a mentor, back when I had just launched HappyFox and was trying to manage multiple other products and ventures at the same time. I took his advice and brought all the focus and discipline I could muster to a single goal, and it was life changing.
In the years since then, I've learned something else about focus: We should all concentrate more on our strengths instead of worrying about our weaknesses. I'd offer that advice to aspiring entrepreneurs as well — don't be afraid to learn new things but remember that you don't have to know everything. Find your business focus and use your personal strengths, and you can find success, bootstrapped or not.
Shalin Jain is CEO and Founder of HappyFox, a software-as-a-service (SaaS) support platform that offers an enterprise-grade help desk ticketing system and an intuitively designed live chat software. HappyFox serves over 12,000 companies in 70+ countries, which span across education, media, e-commerce, retail, information technology, manufacturing, non-profit, government and many other verticals that have an internal or external support function.