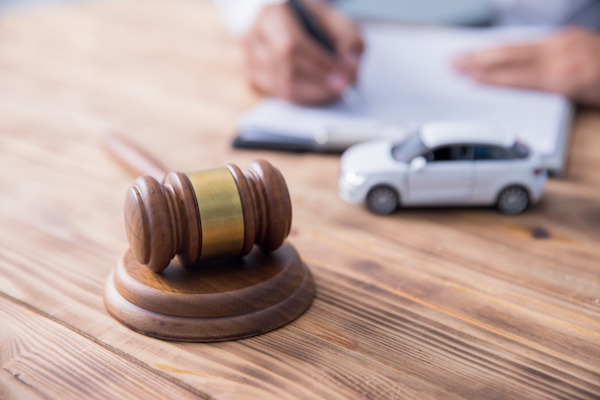 When you are involved in a fender bender, it becomes crucial to check all the dents properly. If you observe a few dents at the time of the accident, it does not mean the game is over. There could be high chances for internal damages like battery, leakage, and smell that may trouble later. The best advice is to take your car to a professional car repairing company. Knowing all the losses due to car accidents can help you to recover every single penny spent on repairs.
Let's learn what you need to check after a car accident:
1. Check your battery.
A minor car accident can jar your car battery that you may not observe immediately after the accident. Your car battery may function well for a few days and then it will be dead. Sometimes, you have been replaced a few days before the accident, now it can get you in trouble. Replacing or repairing could be time and budget-draining. Moreover, you may need to stay for a few days without a car or might be late for the office. Therefore the best advice is to visit a repair company and ask to inspect the car thoroughly. Based on the state of the battery repairman suggest you replace or repair it.
2. Check the leakages.
When the car collides, there is a high chance for tubes and containers leakage or cracks. Surely, it will not be noticed at the time of the accident. But when you park it in the garage and find a pool of liquid under the car, you might regret your decision. Therefore, send your car for professional investigation so that potential leaks can be identified and can help you to claim damages.
3. Double-check your car frame.
Damage to the car frame is the first thing you noticed after an accident. But there are chances that you won't pay much attention to a few minor dents. These dents can be observed while driving. Therefore, keep an eye on the tires of your wheel. You can also measure it from distance. If you find the distance is not the same, it means it is an indication for bent and your car needs professional attention.
4. Listen and Smell.
Do not underestimate the power of the nose and ears while investigating a car. Check out if you found some unfamiliar sounds while driving. These could be a reason for internal damages. Even if you found some foul smell other than your last week's burger or pizza slice is lying in the car back seat. When you are observing petrol smell it is a symptom of leakage. Take it to a car repairing company and ask for an estimated repairing cost.
5. Find out dents under the car floor.
In most cars, an extra tyre is placed under the floor of the boot. After an accident, take out an extra tyre from the car and check the frame. There could be a chance that you may observe bent or warped in hidden places. This is one of the most neglected areas to check, but paying attention to the accident spot can save your car and money.
6. Run a tyre testing.
After a car accident, get down on your feet and run your hand along with the tyre. If your vehicle brake is hard, there are chances that trees may be balding. So, next time when you drive, you will feel car skidding, especially during wet weather.
7. Check out your flickering engine lights.
When your car engine light starts flickering after an accident. This means the car is preparing for trouble. It could be high, therefore, considering the claim amount can help you to save bank balance.
How to get a claim after a car accident?
Whether it is a minor or major car accident, choosing a professional car accident attorney always proves to be fruitful. Professional can help you to get a claim from the insurance company or other party's to save your pocket from draining. Remember, always hire a reputable car accident attorney with rich experience in handling accident cases. Even if you get hurt in an accident, you can also claim for all medical expenses, pain, and suffering for personal injuries.
Bottom Line.
Remember, it is better to be safe and sorry later. So, as soon as you are involved in an accident, inspect your car from all ends. If you found any difficulty, do not hesitate to take assistance from a professional car accident attorney. It will give you mental peace and a long lifespan to your car.