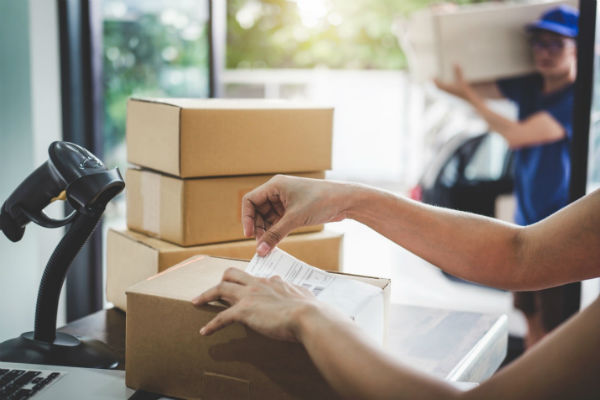 Do you have a small business that works in online retail, or is your business growing from shipping parcels to needing to outsource to a delivery firm? No matter where you are in the growth of your business, if shipping is part of your business, then you need to get it right.
As any successful business owner knows, you need to focus the energy that you have on the most important areas of your business, including generating sales or long-term planning, and outsource the rest, such as your shipping or accounting, to other businesses or software. In many cases, making use of the right tools, such as a packaging machine can make all the difference to your success. 
Package your shipments properly
Whether you're shipping parcels or pallets, or need special shipping, packaging your shipments properly is important, both to protect the goods while they're in transit and to make a good impression on your customer when their delivery arrives.
Here are some simple tips for packaging your shipments like a professional:
Use packaging that looks smart such as boxes, packaging tape, and fillers. These will not only protect your products but will also show a professional side of your business to your customers.

Choose the right box and packaging material. This should include using proper internal protection to keep your orders safe during shipping.

If you're shipping a pallet, make sure the pallet itself has not taken any damage. If your pallet has already been damaged, even packing up your products well won't help, and your order is very likely to arrive damaged and looking a mess.

To prevent any loss or damage, pack your orders as tightly as you can in the box or on the pallet to fill up any empty space and prevent orders from moving around while in transit.

If you are shipping a pallet, make sure you wrap the pallets really well. It is always better to overprotect an order being shipped than to under-protect it. 
Hire a Reliable Shipping Company
If you are s start-up or small business, shipping costs are one area that would be giving you sleepless nights. The best way to go about the same is to work with shipping companies that are affordable and cost-efficient.
This does not mean that they need to be dirt cheap. What it does mean is that they need to come across as the best value for money propositions. Make sure you are able to evaluate the costs according to the quality of service that you are getting from the shipping company.
You need to work with a shipping service company that is reliable, safe and has excellent turnaround times. In this regard, a good idea would be to take quotations from the different vendors, compare the prices and see what you are getting in terms of a good deal. To explore the best shipping companies, read more.
Avoid extra charges by having the correct measurements
Shipping rates can depend on a few factors including the weight, dimensions (volume), distance, quantity, and the type of product.
When you get a quote for shipping from a company you outsource to, it is essential to give them accurate dimensions and weights so that the shipping charge lines up with the quote that you were given. Couriers will check your shipment and change your invoice if they need to if the weight and dimensions that you gave don't match. This can result in extra charges.
The same goes for shipping on pallets. Make sure you have the right address, shipping hours, dimensions, and weight of the shipment.
Remember that if there is a problem during shipping or with delivery, for example, if a customer is given the wrong parcel or a parcel gets damaged, the responsibility will fall on you to provide proof that the shipment was not sent in that condition. Take pictures of your package or pallet before you send it out.