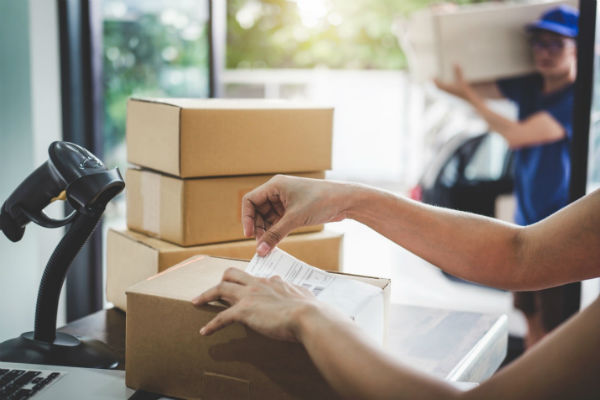 Getting deliveries to customers on time is essential to the overall experience. People always have a bad impression of a company if you are vague about shipping times and you don't meet promises. It makes you look unorganized and unprofessional, so good shipping is very important. 
It's especially important when shipping time-sensitive orders that absolutely cannot be late. That might be orders for an event of some kind or orders during the holiday season. If you have time-sensitive deliveries to manage, here are some tips to help you make sure that you don't let customers down. 
Ship As Early As Possible
Sometimes, time-sensitive orders come in without too much warning and you have to pull off a quick turnaround. But in a lot of cases, you get advance warning because people understand that it may be more work on your part to get things to them quickly. The worst thing you can do is sit on those orders and prioritize other things because you still have time until the deadline. The customer won't complain about their order arriving early, so get it sent out as soon as you can. You never know what could happen and there may be delays, so you should always send things out as early as possible, just in case. 
Use Full Truckload Shipping
Many businesses use less than truckload shipping because it cuts costs, but when you share your truck with other businesses, it has to make more stops, which means more potential for delays and late deliveries. But if you use full truckload freight shipping, your products are the only ones on the truck, so your delivery goes straight to its destination with no other stops along the way. You can find significant savings on freight shipping if you shop around, so you can still benefit from full truckload shipping without worrying about the added costs. Even in cases where it is more expensive, it may be best to go for full truckload shipping so you can be sure that your customers won't be let down. 
Pack Things Well
Packaging things properly is essential if you want to reduce the chances of breakages, especially on time-sensitive orders. If something gets broken along the way, you don't have any second chances because it's already too late. The customer is let down and they probably won't accept a replacement because you've already missed the deadline that they have set you. Make sure that you pick high-quality shipping boxes and packaging materials to protect your products. You can't afford to cut corners and go for the cheap option when you are sending time-sensitive products. 
Provide Good Tracking Information
When people are waiting on a time-sensitive delivery, they want to know what is happening with it. If they get a vague date and nothing else, they won't feel confident that you can deliver. So, make sure that you provide good tracking information and let your customers know exactly where their delivery is. 
Follow these simple steps and you can make sure that you don't let customers down when managing their time-sensitive deliveries.