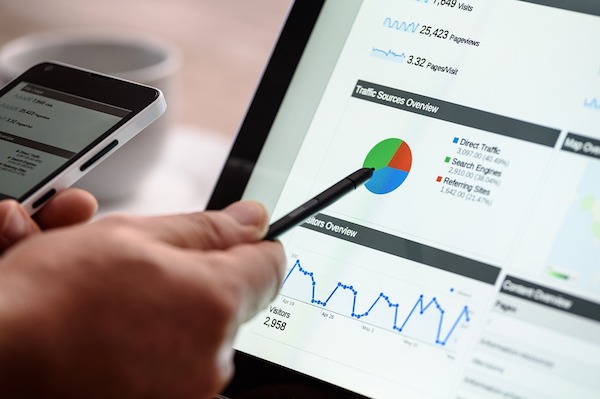 While there is a broad understanding of the importance of both SEO and PPC within the B2B digital marketing industry, there is a lot less understanding when it comes to how the two channels should work best together.
This leads to a lot of inefficiency in business processes, a lot of miscommunication between the respective teams, and many missed opportunities to learn from each other and to improve the overall marketing results.
In this article, we're going to look at various ways in which B2B SEO campaigns, whether they are being run in-house or by an SEO agency, can benefit from the insights that are provided by PPC campaigns.
Keyword Insights.
The first and perhaps most obvious way in which PPC can help SEO is by sharing keyword research insights. Both SEO and PPC teams need to conduct keyword research to understand what users are searching for with regards to the particular product or service that their business is selling. However, there are some nuances in the way in which PPC vs. SEO teams conduct keyword research.
While SEO teams may often have a broader keyword list where they consider looking at long-tail search queries that could potentially drive traffic to the blog section of a website (often an effective SEO strategy), the PPC team is often much more focused on keywords that lead to conversions and can demonstrate high ROI.
This is incredibly useful information for SEOs to have because even if they're unable to rank in position one in organic search results for a very competitive keyword, understanding that that keyword is 'high intent' can give them the confidence that it is a keyword whose semantic variations they should be targeting through their content.
So, for example, the keyword 'car insurance' may be very competitive and a business trying to compete in that space may have to spend money via paid search to be visible for that keyword in Google.
However, knowing that 'car insurance has a high conversion rate would give the SEO team encouragement to then seek more long-tail queries related to car insurance to drive meaningful traffic to the site. An example would be: "How does my driving record affect my car insurance premium?".
This is a long-tail search query for which the SEO team could work with the content team to produce very specific content that could end up driving traffic to the website. And then the people landing on that page could be guided to purchase car insurance via a clear call to action.
Knowing which keywords to go after is often a big part of the battle for both SEO and PPC. However, PPC can provide insights into which keywords are better from a business perspective, much quicker than SEO.
Landing Page Optimisation Insights.
One of the great advantages that PPC has over SEO is flexibility when it comes to the design of landing pages. SEO's have to build the authority of a webpage over time and they have to be very careful when it comes to changing anything on that page. This is because they want to ensure that any change that they make is seen favourably by search engines such as Google.
Paid search campaigns, however, are not bound by any dependence on such an algorithm. Of course, there are other considerations such as landing page quality score. However, this is not necessarily affected by the landing page's history.
Therefore, PPC teams can test many more variations of landing pages compared to their SEO counterparts, and test different elements within landing pages, such as the call to action buttons, the use of images or videos, the use of social proof, the different types of copy and keywords to use within the landing page, etc. All of these tests are a great source of data for the SEO team to take into consideration when optimising the organic search landing page.
It is now widely accepted that Google considers click-through rates and onsite engagement rates as part of its natural search algorithm. Therefore the SEO team must know what's working from a paid search perspective and then use those insights to improve the landing page experience for organic search visitors.
Metadata Testing.
Another element that PPC teams can test much quicker than SEO teams is metadata. While SEO teams may not want to overdo testing when it comes to page titles and descriptions on a landing page, the paid search team can test multiple variations of page titles and descriptions and ad copy in their different campaigns.
This gives them a rich source of data to understand which metadata is leading to higher click-through rates from search. This of course is very useful information for SEO because by implementing the metadata that has been proven to work well in paid search, they're increasing their chances of getting more clicks from organic search and creating a positive feedback loop with Google's algorithm.
When Google sees that this page is getting higher clicks from search, it is likely to look at it favourably when it comes to its natural search ranking.
In Closing.
These are just some examples of how PPC can benefit SEO when it comes to B2B digital marketing. The key is to focus on how to generate more efficiencies in business processes and also to play to the strengths of each channel.