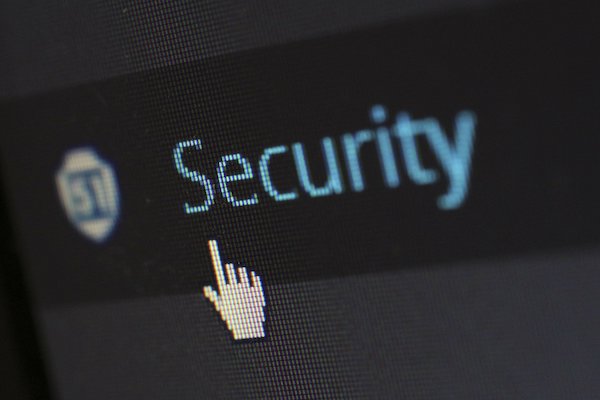 A common question WordPress users ask is how to handle website security, especially when the business starts to expand. If you already have kudos to give to basic Wordfence — the highly-rated security plugin for WordPress — then this Wordfence review will help you separate the wheat from the chaff about its essential premium aspects.
WordPress is the World's Leading Publication Platform.
Over 450 million websites in the world use WordPress as their website platform. With 63.9% of the CMS market share, according to W3techs, it's the world' leading content publication platform.
WordPress (WP) is the favoured platform of corporations, small businesses, and individuals. Its diverse target audience is drawn by the simple CMS dashboard that allows for managing data, content, and e-commerce in the browser.
As an open-source platform, WP is open to customisation and continual user experience improvement for all types of SEO friendly web development, making it one of the most secure and user-friendly platforms. Security plugins abound, and the most popular of them is Wordfence.
Here's a discussion of the pros and cons, and what some leading publications have to say about Wordfence.
Wordfence: The World's Preferred Website Security Tool.
Wordfence is a WordPress security plugin that provides comprehensive protection against malicious code by deploying anti-virus, firewall and malware scan functionalities, including:
WordPress Web Application Firewall (WAF)
WordPress Security Scanner, and a
Threat Defense Feed for real-time security updates.
Like many other WordPress plugins, Wordfence comes in a Free and a Premium version. Both have their benefits, however, if you are considering an intelligent IT support solution for a single complex, or multiple websites with volumes of precious data, then Wordfence premium is the safe and secure choice for you.
Advantages of Wordfence Free.
Don't be misled, Wordfence's "free" version still contains an immense amount of value created by a team of software developers and security analysts who enthusiastically work on improving plugins.
Wordfence tracks website security 24/7 and sends alerts via email to notify you of suspicious activity. Apart from the most obvious advantage — it comes at no cost — the basic version of Wordfence also provides:
An endpoint firewall that doesn't leak data, can't be bypassed, and doesn't break encryption.
Brute force attack (password guessing) protection
WAF (Web Application Firewall) Optimisation
A suite of additional features you can customise according to your personal preferences
24-hour turnaround time for IT support requests (in most cases).
The crucial difference between Wordfence Free and Wordfence Pro is that the pro version comes with real-time support.  That's a big deal because in the world of IT security, failing to respond to a threat in real-time can cost hundreds of thousands in profits, months to repair the damage and a black mark on business reputation.
How to Guard Against Malicious Traffic with Wordfence Premium.
Here are the key added benefits of the paid version:
Extra protection from four additional firewall rules and malware signatures you can activate according to website preferences
Real-time IP blacklisting, including isolating IP addresses, as well as placing geographical restrictions, for example, particular country blocking for the whole site or the login page, and an option for redirecting or bypassing blocked users to a new URL. In this way, you can create more efficient sales funnels or get cleaner data about real prospects.
Super-responsive team of security engineers that handle tickets within a few hours
Central dashboard to follow Wordfence activity on multiple websites
Price decrease for multiple Premium licenses
What the Industry Has to Say about Wordfence.
WordPress security experts work hard to monitor plugin performance and give feedback to enhance security plugins, including Wordfence. This plugin ranks high in WordPress security plugin reports because of:
1. Sophisticated IP-address Blocking.
Wordfence users get to see the source of the attack, the IP address, the time of the day the attack took place, and the time the attacker spent on your website, trying to break in. You can block the IP address permanently to prevent future attacks from the exact same source.Wordfence will also block addresses where the attacker performs an action that contravenes a given ruleset, like using a non-matching username to try to login.
2. Inclusive system for WordPress Core Security.
According to a G2 review, Wordfence's advantages include fast website recovery warnings and fixing vulnerabilities in WP themes, plugins, and core. You can track and act upon theme and plugin updates with the active notification system. The Wordfence rate limiter is another benefit you can use to immediately block or control the number of fake Google crawlers and website visitors.
3. Advanced E-Commerce Protection.
Quick Sprout calls Wordfence "the front-door lock for your online store". By providing a feature for distinguishing between bots, crawlers, and real visitors, Wordfence lets you establish control over website traffic and see where your hosting goes to waste. Two-factor authentication, the master security tool of modern browsers is available only in the premium version. If you're selling online and have multiple API payment integrations, you could benefit from this extra layer of access protection.
4. Real-time Scanning and Firewall Rules.
What is meant by real-time? In the example of geographical blocking, Wordfence will block traffic from a designated no-go country in less than 1/300,000th of a second. In terms of IT support, real-time means reliance on a support team that is there for you as threats appear out of the blue. Compared to the free version, which comes with a 30-day delay of firewall rules, this is a massive supplemental benefit.
5. Custom Scanning on Self-Hosted Platforms.
Not to be the one to underestimate local vulnerabilities, Wordfence takes them as seriously as external issues. Users can customise the scan, including checking for more or fewer of the following scan options:
Spamvertising
Spam
Server state
File changes
Malware scan
Content safety
Public files
Password strength
Wordfence then classifies detected issues according to the severity and instigates action to mitigate them in order of priority.
Wordfence Issues to Consider Before Implementation.
Wordfence won't be ideal for everyone. The plugin can conflict with some site performance enhancement plugins, as well as cause issues when migrating servers. Other Wordfence issues worth considering before installing are:
Incompatibility with certain plugins, for instance, Elementor.
May need to be disabled before site migration to prevent issues.
Malware removal can be expensive and surpass the yearly license fee
No mitigation against DDoS attacks; however, these are a tiny percentage of what usually endangers website security.
Speaking in the language of the three IT security pillars — i) prevention, ii) detection and response, and iii) recovery — Wordfence still has the most effective ratio for clearing the bad from the good traffic that comes to your website.
Getting the Best of Wordfence with Premium.
On the WordPress.org rating system, the plugin has a rating of 4.8 out of 5. The price is handy – $99 per year, per license. The price-to-value ratio improves when you purchase more licenses at once or when you buy them for several years upfront.  It gets even better if you work in high-value industries such as healthcare, childcare, finance, or industrial automation. These industries work with sensitive personal records or extended supply chains that, if hacked, will ruin not only the attacked provider's reputation but also result in costly damage claims or hurting people's privacy, or, in the worst-case scenario, their health and safety.
In the IT support world, seconds are sufficient to break into the online presence of a business without good malware protection. Without a doubt, the high price of good security pays back multiple times its value when something bad happens. Conversely, when your user passwords have been leaked and abused by hackers, it is too late to mitigate a threat.
The level of real-time IT support provided by Wordfence employees is an advantage of the Premium version that cannot be understated.
Computer One is a multi-award-winning Managed IT Service Provider based in Australia. The company is a full-service provider, managing everything from an outsourced help desk to networks, cloud services, security and software development.