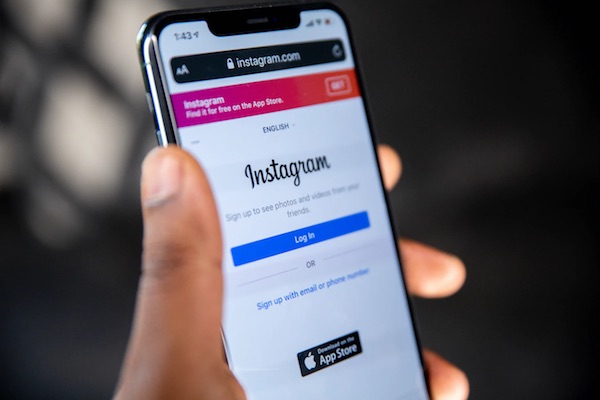 by Chris Makara, founder of Bulkly
Instagram is a social media platform that uses photo-sharing for marketing purposes. The Stories feature was launched in 2016 and gained popularity quickly. During the first two years after Instagram Stories was revealed to the public, it attracted more than 400 million users and the numbers continue to climb.
About 62% of users confessed they become interested in a specific product or brand when they see it in Instagram Stories. According to semrush.com, 2021 can expect video traffic in Instagram Stories to make up 80% of all web traffic.
As a business owner, you need to step up your game when it comes to Instagram Stories to ensure you are competing with your competitors. And when you really know the sentiment of your audience, it makes your Instagram Stories that much more effective. The following ways reveal how you can build your audience with Instagram Stories.
1. Encourage Your Followers to Feature Your Products.
Leveraging user-generated content by encouraging your already established followers to feature your products or services in their stories and tag you is an excellent way to attract a new audience while maintaining the one you already created.
When you take advantage of content that is user-generated you build credibility and gain trust from your targeted audience. Encouraging your followers to feature your products or services is easy when you offer to feature them on your Instagram page or offer free products in exchange for their posts.
2. Curate Multiple Stories for Your Highlights Section.
Instagram allows you to share your stories in your Highlights section where they can be watched anytime. This opportunity allows you to create evergreen content and showcase your products or services in an innovative way. This is the perfect chance to feature information and footage that showcase your products and services.
3. Engage Your Audience with the Poll Feature.
Users like their opinions to be heard and creating a poll that relates to your products or services will help your users feel involved by allowing their voice to be heard. Create content that will resonate with your users then ask their opinions. This option allows you to gain insight into your user's view of your business and helps guide you towards pinpointing their needs and wants when it comes to your products. According to systeme.io, engaging the Instagram audience is one of the best practices to grow on Instagram.
4. Run Ads to Promote Your Stories.
Instagram has a special feature that allows you to create ads that will run in between your posted stories. Typically, it's a 15-second video or a single image. It's essential that you insert ads that complement the Stories. Promoting your Instagram Stories helps you gain brand awareness and attract the attention of new users.
5. Include Hashtags to Your Instagram Stories.
Hashtags are an important part of getting your Instagram Stories noticed and viewed. It also links you to the Instagram community on a larger scale. Create hashtags that relate to your posts. Also, you can have a little fun by adding inventive hashtags that might pick up momentum on their own and attract a larger audience.
6. Use Videos in Your Stories.
A large portion of all web traffic is expected to increase due to the use of videos. Instagram Stories allows you to share live and recorded videos which is an excellent way to stand out from your competitors. You can create exclusive videos related to your industry, display events you host, launch upcoming products, and more.
7. Display Your Personal Stories.
Your business might have a huge following but your users want to learn more about the person behind the products and services. Don't be shy, make sure you share your personal thoughts and journey that led you to create your products and services. You can also have employees offer behind-the-scenes looks that help humanize your business and form a stronger bond with your brand.
8. Contact Influencers.
Instagram Influencers have large followings they have worked hard to establish. Find an influencer that has a similar targeted audience that your business has, build a relationship and leverage their skills and exposure. You will gain more followers and grow your reach faster than doing it alone. Keep in mind some Influencers expect some form of payment or free products and services for their hard work. However, the cost is usually worth it to immediately gain a large audience so you can build your credibility and grow your followers at a rapid pace.
Build Your Audience With Instagram Stories.
The Instagram Stories feature is designed for sharing and attracting followers. Consider saving your Stories in the Highlights section of your profile to ensure current, new and future followers have access to valuable information. And it never hurts to add a link to your Instagram Story.
Your goal when using Instagram Stories as a marketing tool is to gain authentic followers from your targeted audience. The tips mentioned above will help guide you in using a variety of techniques to attract new followers, grow your audience, and develop a trusted bond with our customers as you grow your business using online marketing. Build your audience with Instagram Stories today!
Since 2003, Chris Makara has developed a broad digital marketing background with a focus on SEO, Social Media, Automation and Analytics. He is the founder of Bulkly, a social media automation tool for individuals and small businesses. Feel free to find him on LinkedIn or Twitter.