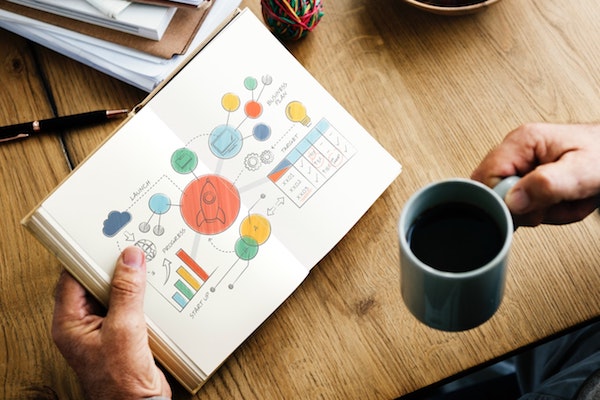 Creating a successful startup is no mean feat. It's why most fail – experts disagree on the exact percentage, but according to Harvard Business School, between 90-95% of startups fail to make it past the venture capital stage.
There are plenty of reasons why this occurs, but it often boils down to startups failing to note the signs telling them to either hold back and avoid risk, or bite the bullet and expand.
So, when should you take your startup to the next level? At what point will hiring new staff, developing new products and promoting to a much larger audience provide you the greatest, longest-lasting benefits?
Business is flourishing.
One of the most obvious signs your startup is ready to launch to the next level is if business is going well.
We're talking beyond break-even here. Your business must have a healthy customer base that is delivering dependable revenue and is likely to grow in the future. Your organisation must be efficiently planned and managed, with solid processes and a strategy that's moving forward. Your offering, too, must be geared to deliver – and be delivering – clear profits.
If your business is consistently checking these boxes, then chances are it's time to expand.
You've already raised funding.
In a 2017 analysis of when start-up failures occur respective to funding rounds, researchers assessed 35,568 startups launched between 1990 and 2010. They found that while 79% of businesses failed to get from seed funding to Series A, only 50% were unsuccessful in progressing to Series B funding.
The lesson here is that if your business was good enough for investors first time round, it may be worth assuming a more expansion-positive posture going forward. The oft-cited one-in-ten failure figure shouldn't always haunt your decision making.
If you're not on the cusp of a new funding round, that doesn't mean you have to wait to grow, however. Applying for a small business loan can be an excellent way of raising funds for new equipment, refurbishments or working capital, and can let you quickly take advantage of new opportunities before the next round begins.
The workload is overwhelming.
Rushed off your feet? There are two reasons why this might be happening. On the one hand, your startup might be working inefficiently. This can be due to any number of reasons, including poor processes, skills or equipment.
On the other, the workload is overwhelming because you're simply at capacity. In this scenario, to continue meeting the expectations of your customers, it could be time to expand.
Knowing exactly when to expand your startup can be difficult to gauge. Yet, like many questions in business, the answer comes down to the fundamentals. If your startup is built on strong foundations, it's only a matter of time until you'll need to think about the next level of growth.