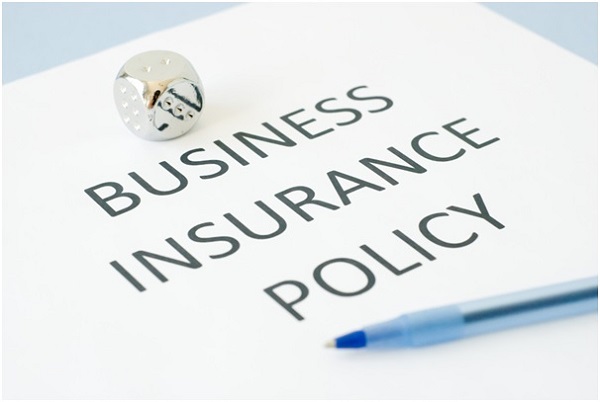 All businesses need to have financial protection in place, in the form of insurance. In some situations, it's legally required.
But what types of insurance are most important for new businesses? And what are the best ways to acquire them?
The Most Important Types of Insurance to Consider.
These are some of the most important types of insurance that every business should consider:
Property insurance.
If your business owns a building or a significant piece of property, you'll need to have property insurance in place to protect it. This isn't much different than homeowner's insurance and may be required by your lending institution if you took out a loan to buy this property.
General liability insurance.
Additionally, you'll want to have general liability insurance in place. General liability will cover your business for instances of damage and bodily harm that occur on business property. However, its range can be limited, so you may want to complement it with other forms of liability insurance. This is often considered a first line of defense when it comes to liability.
Professional liability insurance.
You can augment your coverage with professional liability insurance, which is especially important if you provide services to your clients. This type of coverage to you if you damage a client's property or do bodily harm through errors, omissions, and other forms of professional neglect.
Product liability insurance.
If your business manufactures a specific type of product, product liability insurance is a must. This type of insurance will protect your business if you're ever sued over a product defect, an error in manufacturing, or another issue that arises from an unfit product in circulation.
Umbrella liability insurance.
If you want to exercise even further caution, you may consider investing in an umbrella liability insurance policy. As the name implies, this insurance policy provides overarching coverage, above and beyond your other insurance policies. If your first lines of defense fail to cover you adequately, your umbrella policy will kick in and, hopefully, cover the rest.
Vehicle insurance.
If you plan on having a company-owned vehicle, or if you plan on using your vehicle for business purposes, you'll need to have a professional car insurance policy in place. This type of car insurance is very similar to personal auto insurance, but you'll need to clarify that this vehicle will be used for business purposes. You can click here to find out more.
Workers' comp insurance.
In most U.S. states, workers' compensation insurance is legally required. Even in states where it's not technically a legal requirement, it's a good investment to make. Workers' comp will protect your employees if they're ever injured while on the job, regardless of who's at fault or how the incident occurred.
Business interruption insurance.
If you're concerned about the possibility of a potential business interruption, business interruption insurance could be a great investment. If your business is temporarily unable to operate due to natural disasters or other emergencies beyond your control, this insurance will pay out a portion of the revenue you'd otherwise expect, helping you keep your doors open.
Data breach/cybersecurity insurance.
These days, more insurance providers are offering policies related to data breaches and cybersecurity. The right cyber insurance policy will cover your business financially if you're ever the victim of a data breach or similarly expensive cybercrime. It's a nice backup in case your primary cybersecurity strategy fails.
Personal Insurance Policies to Consider.
If you're starting a business, you should also know that there are several types of personal insurance policies that could serve to financially protect you in addition to these business insurance policies. For example, do you have a health insurance policy in place for yourself? Do you have life insurance and/or disability insurance to protect you?
How to Buy Business Insurance.
If you want to get the best deal, the best coverage, or the best service with your business insurance policies, make sure you follow these important tips:
Shop around.
First, make sure you get quotes from multiple insurance providers. You may be able to find a better deal or more comprehensive coverage this way. Don't settle for the first provider you come across.
Consolidate.
Oftentimes, insurance providers will be willing to extend a discount to you if you have multiple simultaneous policies with them. Try to bundle all your insurance policies together with the same place if you can.
Look for discounts.
Figure out if you can score any additional discounts. For example, can you lower your property insurance rates if you get a safety inspection? Every little bit counts.
With the right business insurance policies in place, your business will be much better protected – and in some cases, legally compliant. Take your time, choose the right policies, and don't skimp on your financial future.