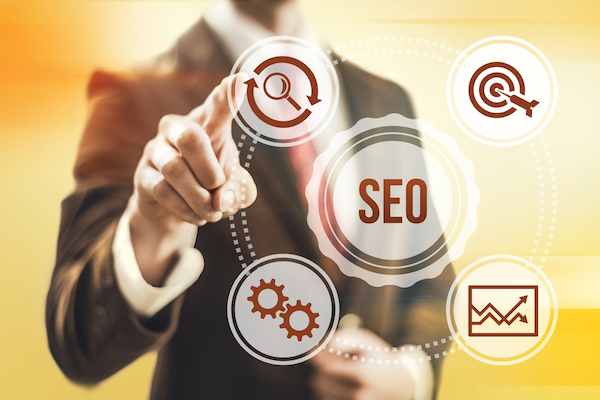 Website promotion is a task that has several solutions. If you have a large budget, you can then of course use targeted or contextual advertising. This method can be described as "fast but expensive", so it is not suitable for everyone. However, what should a small business do? Take advantage of SEO services.
Search engine optimization can be done on your own, but there is not always time for this. Therefore, small businesses often turn to specialized SEO agencies. However, there are thousands of such companies, and you need to choose the one that will really bring you results and not waste a limited budget.
Let's consider how to choose the right SEO company and what to pay special attention to.
Why it is important to choose the right SEO agency.
Unlike contextual advertising, SEO is a relatively inexpensive but quite an involved process. The first results of the SEO company's work will not appear immediately. You can see some changes, at best, in several months. Also consider risks associated with  the chosen SEO company or freelancer will guarantee promises, but in fact, no work will be done, or there will be no strategy. And you will pay them every month until you notice that something is definitely wrong.
What to expect from an SEO company.
The main expectation from any SEO agency you entrust your business' promotion to is increasing traffic within a certain time frame. How can this be achieved? By developing a step-by-step strategy. The plan of action should be provided by the SEO company based on your requirements, budget, and other factors. 
Read the strategy carefully, it must be realistic. If you are creating a website from scratch, you will see the first SEO results in about 2 months. The growth of traffic will be about 10% each month. The calculations are very approximate, one can say in more detail after analyzing the market and determining the target audience.
If an SEO company promises you to take your site to the top of the SERP quickly due to high-frequency queries, they are most likely incompetent specialists. These conversations could have been true in 2008, but now the principles of website promotion in search engines have changed a lot. The quality of the work done can only be measured by the increase in the number of site visitors. 
Unfortunately, SEO does not provide any guarantees. It is important to understand that each site is an absolutely unique story, it is impossible to predict how Google bots will assess it, and what new algorithms will be introduced by Google in a couple of months. Even if an SEO company has a great portfolio, it also cannot give guarantees. The main task of an SEO agency is to ensure that the requirements of the search engine are met to the maximum.
But what then do clients get when they turn to an SEO company? First of all, they receive optimization services – adapting their sites for search bots, creating content and design that will provide users with a positive experience, doing technical SEO, etc. 
What are the criteria for choosing an SEO company?
In order to choose the right SEO agency, it's better to start with a list of 5-10 reliable companies and then select one from the list. At the first stage, the following features will help you with the choice.
Recommendations.
If any of your relatives or friends have promoted their own website, be sure to consult with them. A recommendation from your acquaintance who has had a positive experience with working with a specific company can at least mean that you can add it to the list of candidates. Ask your friend or relative if they are fully satisfied with the results and costs, if everything was done within the specified time frame, etc. By the way, very few business owners are truly satisfied with the performance of their SEO contractors. Therefore, if your friends have had a positive experience, it is worth considering.
Search in Google.
It is enough to enter any request like "SEO agency" and open the first few links. In the case of SEO companies, this is especially important for one reason. They compete with each other for high positions in the SERP. So, this way, you can evaluate the skills of the companies in a few seconds. If an SEO company cannot bring its website to the top, it will definitely not be easier for it to work on someone else's website.
Ratings.
Before choosing an SEO agency, you can also check the ratings. Independent resources will provide you with information on what's going on in the SEO market right now. Browse ratings like "Top 10 SEO Agencies in the USA". But remember, the SEO services of those famous agencies will be quite expensive.
Clients.
Any SEO agency proudly speaks about its clients, especially famous brands. Usually, they place logos and links to client's sites on their landing page. You can write to those clients and clarify whether they really work or have worked with this agency, how satisfied they were, etc.
Plus, you can carry out additional investigation yourself. For example, an SEO company tells in its case study how its client's site grew to 100,000 monthly users in six months. You can enter the address of this site into the SE Ranking service and see the broad picture – how traffic was growing and whether it was growing at all, what keywords were used for promotion, and so on.
After you do an initial search, there will be about 10 companies on your list. Further, you can already analyze in detail the selected agencies. Contact their representatives, request a sample contract, and clarify the terms of cooperation. You should especially pay attention to the following nuances.
How many sites are run by one SEO specialist? The logic here is simple: the less the burden on one employee, the more time (s)he will be able to devote to your site. If the SEO expert works on 50 projects at once, and yours will become the 51st, it's easy to guess how much time will be spent on it.

Whether the company's employees are full-time specialists or freelancers. It is best to partner with companies that hire staff. The advantage of this solution is the fact that companies are interested in improving the qualifications of their employees. Full-time specialists regularly study and undergo various certifications and tests. 

Whether the company is a

Google Certified Partner

. It will not be difficult to check this information, as it is often available on the company's website. 

What work is performed under the contract?

What communication channels are provided for contacting your account manager? Can you communicate directly with the SEO specialist?

How often does the SEO company provide reports and how detailed are they? The manager of the company should describe in detail their reporting practices and ideally, provide an example of the report that you will receive.

The payment process and list of works to be paid for. It is important to know in advance whether it is possible to revise the budget, in what cases additional payments for SEO services may be required, is there a money-back option if they will not bring the desired result within the specified time frame, etc.



It is important to know that the price of SEO services is always strictly individual. It is calculated based on a number of factors. In particular, it is necessary to determine the main tasks of promotion, take into account the current state of your site, the specifics of activities, etc. Each agency has its own pricing principles and its own price list. 
The importance of an individual commercial proposal.
All SEO companies offer a "personal approach". However, many work according to a template and do not even delve into your niche, naming the cost of their SEO services. Therefore, first, you need to request a commercial proposal from the company manager and study it in detail. If you feel it's fake or notice that it looks formulaic, this can also be checked.
Ask questions about the offer. Clarify what was meant in certain points, ask questions about the details of each process, what keywords will be used, etc. 
What should an SEO agency request from you?
You are not the only person to ask the questions. When choosing a reliable contractor, you should pay attention to what kind of accesses and details the company's specialists need from you.
There is a minimum of data, without which a reliable agency cannot form a commercial proposal. The list includes:
Access to

Google Analytics

and

Search Console

. An SEO specialist needs a number of key criteria from these services. In particular, the bounce rate, the depth of views, the current number of visitors, etc. With access to Google Search Console, it's possible to check if there are any indexing errors, if you have a backlink profile, what keywords is your website ranked for, and so on.

Specifying the region. The SEO agency must understand in which region you are going to trade or provide services. The more regions and the higher the competition in them, the higher the price of promotion to achieve results. If you run a local business in a narrow niche, the promotion of your site will cost you less as there will be fewer competitors.

What services or products you want to promote in the first instance and whether they are seasonal. It's important for building a strategy.



The SEO company must understand the essence of your business, determine its competitive advantages, and assess the current situation on your site. Without this, they simply will not be able to prepare a commercial offer. 
It is good practice to request a site audit from several companies at once. It will give you several different opinions and several commercial proposals.
What information should an SEO company send you?
Before deciding to cooperate with a particular company, get detailed information from it on the following points:
Analysis of the current state of the site.
An SEO agency should conduct an initial audit of your website. First of all, its specialists must identify technical flaws, the quality of current optimization, etc. Without this, it will not be possible to prepare a list of work, and accordingly, it is impossible to draw up a budget.
Work schedule.
It is also important to obtain information on the timing of the implementation of the tasks. You must understand what work will be carried out and when. This way, you can have at least a little control over what the hired SEO specialists actually do.
Forecast.
After the site audit, it is recommended to request a forecast of site promotion. It is necessary to understand what the approximate dynamics of audience growth and the conversion will be. Please note that these figures are very floating, but you should get at least a rough idea of what you will get.
Selection and evaluation checklist.
Definitely not:
the agency with no experience in your niche;

the agency does not have a portfolio;

you can't find reviews about the company;

managers do not share information about the work process;

during negotiations, you are offered some "secret techniques" or blackhat SEO.
Probably not:
communication with managers takes a very long time;

reviews are present only on the official website and look fake;

a commercial offer contains limited information and a lot of abstraction;

prices are 30% lower than those of competitors;

SEO is a complementary business, not a primary focus for this company.
Probably yes:
the manager provides a presentation with a detailed description of the SEO services;

they answer all your questions quickly, provide documents and information on time;

the company can tell about all work that will be carried out and provides a plan of cooperation;

they understand your business and its peculiarities; 

there is evidence that the company is real – there are photos of the office and team, profiles on social networks, photo reports from SEO conferences, etc.
Summary.
SEO is a promotion method that a small business can afford. However, quick results are not always realistic, it can take months. Therefore, it is very important to choose the right SEO agency so that there will be no situation when you spend money but get no results. There are criteria worth paying special attention to. Using them, you can find a good SEO company that really knows its business. With a good contractor, the likelihood of achieving great SEO results increases exponentially.