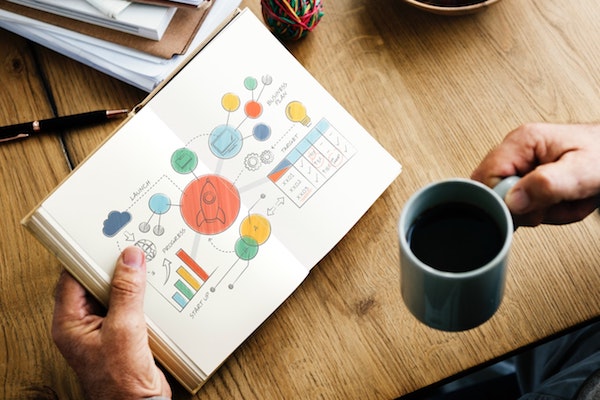 Innovation and growth are at the centre of transformation startups. Successful start-ups can impact the economy nationwide and, even, on an international level.
Startups are launching at an increasingly faster rate than in previous years. However, to generate this growth in your own business, you need to understand where it originates. The best startup companies continuously innovate, improve their services and increment growth.
If you want to encourage growth in your startup, follow these simple steps.
Stay true to your company's purpose.
As your company begins to grow, it can be easy to get wrapped up in contingency plans, budget timelines and recruitment strategies. Remember the fundamental values you started with and install them in every new employee you bring on.
Don't lose track of your original core market. Listen to your customers experiences and maintain relevant to them by continuously enhancing your products. Remember – you know this market well and you how to deliver products to them successfully.
Ensure your tech is up to date.
You can't lead a cutting-edge startup without the latest technology to help you along the way. Startup companies are more agile and able to build crazy ideas into popular products. Make use of the fantastic technology out there and use it to improve on efficiency.
Target new customers to expand your customer base.
Innovative businesses create new markets or transform old ones. Sell your products to the same people and increase retention as you do. You can connect with your customers and improve with customer demand. Just make sure you are continually looking for ways to enhance and improve your products.
Continue and encourage innovation in your startup.
With a new market, comes new jobs and opportunities. High growth firms add jobs to the market at a whopping rate of 25%. Hire innovative, creative employees to build your startup into an industry giant.
You may want to look externally as there are specialists in this area who can provide you with the insight and information you need to see whether it's worth expanding your business. External businesses such as a legal specialist or a corporate finance team, would be able to advise and help improve your startup's growth and overall standing.
Ensure everyone is on the same page with the direction of the business.
Regular staff training can save you a lot of time and money in the long run. Encourage your staff to innovate and use the company's fundamental values to inspire new ideas.
Educate your staff on start-ups and how they contribute to economic dynamism by introducing healthy competition. Your staff are more likely to be motivated by your innovative company if they understand the ins-and-outs of research, knowledge-based services and business model.