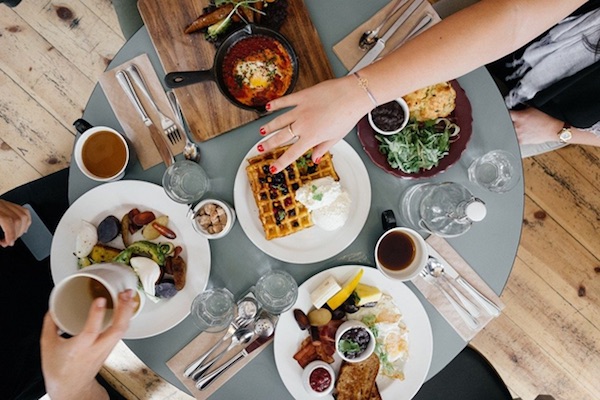 The hospitality industry can be challenging. With incredible highs often come insurmountable lows, and you have to continually evaluate your practices to ensure your business remains profitable.
Short of offering amazing specials and doing flyer drops, there are other inventive ways to boost your bottom line, such as these below.
Offer Online Orders.
You may have spent your entire working life taking phone orders and welcoming walk-in customers, but there are other ways to benefit from a steady stream of customers. By investing in restaurant online ordering software, you can allow new and existing customers to order their favorite dishes with ease. 
After adding all the dishes they want to their cart, they can pay online and arrange delivery to their home. Alternatively, you can have the meals ready and waiting for them to pick up. 
Improve Your Digital Presence.
Relying on walk-ins in this day and age may not lead to the growth you hope to have. The reality is, there is a lot of competition out there, and an 'open' sign may no longer be enough. Consider creating business accounts on social media platforms like Instagram and Facebook. Keep these pages active with specials, photos, and customer interactions. You may even like to encourage people to leave Google reviews so that your restaurant can benefit from better exposure on search engines. 
Look at Your Competition.
While technology is an excellent way to promote growth, it can pay to start simple. When you are thinking of ways to boost profits, look at your competition. Check out competitor websites, their social media presence, and talk to people who have dined with them. While you don't have to copy what they do, it doesn't hurt to find out their 'recipe for success' and see if you can learn anything from it. 
Consider Loyalty Programs.
Loyalty programs are not a new phenomenon. For decades, you've been able to receive stamps each time you purchase select items at hospitality businesses to eventually swap them for a free item. However, technology has undoubtedly made loyalty schemes a lot simpler. 
You can integrate them into POS systems, which allow loyal customers to accumulate points digitally. They can then swap those points for discounts. When you're trying to bring new customers in the door, such a system may prove desirable. 
Focus On Your Team.
Exceptional customer service is an integral part of operating a successful hospitality business. Whether your business is new or long-standing, it can quickly gain a reputation for its service – be it negative or positive. As a business owner, you have the power to lay the foundation for a positive customer experience. Make sure every staff member knows their job role, and create a positive working environment. 
Most importantly, value your workers. Set them up to succeed by having them complete a food handlers certification program. When they enjoy their job, it can have a positive flow-on effect through to your paying customers. Satisfied and happy customers may be more likely to return to a business they know will provide a memorable dining experience. 
Even through the highs and lows of the hospitality industry, there are many ways to put your business in the best possible position for profit. Consider trying any of these tips above to see if they make a difference in your line of work.