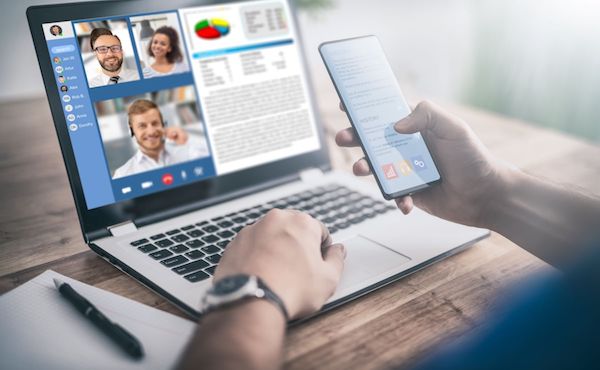 An analysis of the studies carried out suggests that 70% of the millennial would prefer an employer who offers remote working options. The popularity of remote working is on the rise thanks to the support of technology.  These new developments in the professional world have led to a lot of diversity within institutions with the possibilities of employees being situated all over the world. On one hand, the trend boasts of flexibility in time and place which leads to being saved from long commutes and office distractions. On the other hand, there has been a growing concern about the mental health and stability of remote workers. 
While the trend is accorded with several benefits, the managers, as well as employees, need to recognize the possible pitfalls. This way, companies can put in place necessary measures in building an inclusive environment for all workers. 
Why Should International Professionals Work in Dubai?
Dubai is a convenient location to kick start a professional journey given the convenience of facilities and resources that are career boosters. It is the city of opportunities that presents diversity in cultures and business opportunities. It presents entrepreneurship connections, sturdy digital infrastructures, and exhilarating forms of entertainment and pleasure. Who wouldn't want a little bit of pleasure and business? 
With the shifts in the paradigm of work culture, working from the office is more of an option than a necessity. This is how coworking space comes in.  The program enables business people to travel as tourists and become familiar with the locals before starting the one-year program. The opportunity presents the magnificence of the Arab Emirates in being a tourist destination and a land of business opportunities. 
Why do you need a coworking space?
Digital nomadism and the freelance economy are becoming mainstream worldwide. It is estimated that there are approximately 53 million freelancers by 2019, a figure that is growing daily. As the need for remote workers rises, so is the demand for a change in the working lifestyles and culture. The coworking spaces provide the opportunity to work with colleagues on a large shared table or privately. The spaces are designed to suit the needs of the established entrepreneurs as well as startups.
Generally, co-working spaces are workspaces shared by different people who need the feeling of professionalism while running away from the lonely homes and noisy coffee shops. The spaces offer office-like amenities from where you can enjoy the quiet in running your business. 
The shared workspaces are used by different people that include: 
Freelancers 

Entrepreneurs 

Start-ups

Entrepreneurs & Homepreneurs

Business travelers 

Digital nomads 

Small teams/companies 
Benefits of coworking space.
According to the research, people who inhabit co-working spaces have cheerful and welcoming attitudes. A sense of community that exists within the working spaces leads to a better attitude towards the job and life which is a healthy way to live. It is also from these spaces that professionals can easily create meaningful and professional connections. And with a sense of community comes personal growth and exploration, inspiration and creativity aspects being unlocked as opposed to working alone. 
As a start-up, if you had the option of renting out only what your business needs or renting the entire building or floor, what will you go for? Well, money talks, right? The shared spaces allow the renter to purchase based on the needs which allow flexibility and save more.  
Why spend more hours on a commute and get frustrated by traffic when you can have a peaceful working environment right next to your home or hotel? The shared spaces will provide ample time for the employees to be productive and spare some time between meetings. Also, you don't have to wake up early to catch the subway.
Most shared working spaces come with complete necessities of an office set up which includes offices, boardrooms, kitchen among others.  Surrounded by everything that spells professional, you will have the freedom of carrying out meetings and meeting clients without any compromising situations. It is in these shared amenities that you are likely to bump into a professional connection that might change our business or life. 
Benefits of remote work programs in Dubai.
The ability to work anywhere from anywhere is an economic trend that is just getting into effect. We are seeing the deviation of today's top companies to offer the option of remote work which can be done from a flexible workspace. To the employee, remote work provides a chance for increased productivity among the employees, saves the company a lot of costs, as well as a chance to offers better competition to the industrial competitors. With the increasing demand to incorporate remote working, it is important to know the benefits of remote to both the employer and the employee. The following are employee benefits.
Better balance of life and professionalism
Whilst technology has made work from home a norm, the later has resulted in blurred lines between work and home life. Happier employees are known to be the people who can balance their professional world and personal life. Remote work helps in finding a better balance between these two lifestyles by disposing of too much time in their hands. With too much time on your hands, think about how balanced you will sort your life. 
More freedom more engagements

 
It is believed that the engagement and productivity of the employer are top-notch when they experience an environment that they are not used to. This is why the company's hosts get together and retreat for their employees. With remote work, employees can shift between their homes and offices and work from sites that spike their creativity. Therefore, remote work comes happier, engaged, and fulfilled employees. 
Commuting to work can be characterized by a lot of hustle that can lead to breakdowns. This can be informed of traffic and congestions, rush hour and long hours of being within the same environment over and over. Remote work has been known to incorporate less stress in pursuit of delivering professional work that promotes wellness. 
Factors to consider when it comes to remote work.
Remote work is the future of many companies with its benefits being equally distributed between the employer and the employees. As a company, venturing into remote work requires proper auditing of the existing structure of the company. Understand the existing culture, the number of employees, and the objectives of the business.
But, before venturing into the world of remote work, businesses must take a look at their current office culture, size of the team, and business goals. This can be incorporated in the:
Expectations of the remote teams by the managerial 

Workplace measures to facilitate remote teams 

Inclusive programs to engage remote employees
For remote workers, you must consider the balance between your social, personal and professional life. Base your schedule on what will make you thrive as you structure your days efficiently in relation to the support of your company. 
Technology is becoming more advanced and bringing us closer to each other while distance apart. As employers and employees continue to connect beyond geographical locations, we have to adapt to the changing cultures.