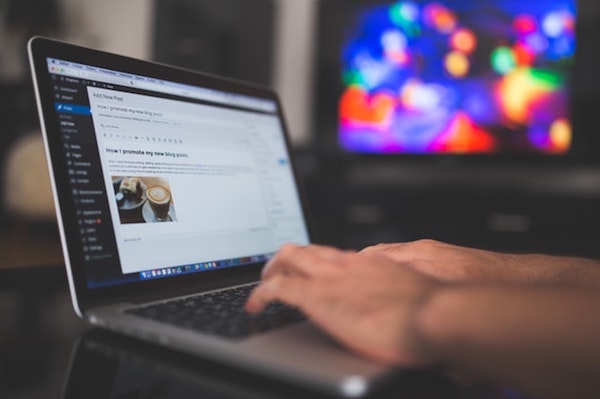 Do you have a website for your business? If you are like many business owners, then you might have left your website not updated and not taken care of. This is understandable, because you probably have so many other things that occupy your daily life as an entrepreneur. However, there are some compelling reasons why you should try to invest in regular content creation to solidify your online presence.
One idea that you should give some serious consideration to is to start a blog. A business blog can do a lot to grow your company organically. It will bring in traffic and help you rank higher on Google's search results.
If you are still skeptical, then you should read some of the biggest benefits below. They will help you understand the benefits of starting a blog to help your business grow. You can discover the wonders of blogging by following these tips.
1. More traffic from organic search.
Websites with blogs usually get a lot more traffic from search engines. There are a couple of reasons for this.
First of all, a blog makes it a lot easier to create fresh content for your website. Websites that have lots of fresh content tend to have much higher search engine rankings. You should write content in your business's niche. For example, a marketing agency could have a blog about marketing and advertising.
You will also be able to target a much wider range of keywords if you create a lot of blog content. You will find a lot of long-tail keywords that will draw a large amount of traffic to your blog that you otherwise would never have earned before.
The benefits of using a blog to earn traffic from long-tail keywords cannot be overstated. This traffic often converts a lot better than shorter keyword phrases that are not as targeted. This is one of the reasons that blogging is a great form of marketing.
2. Develop a reputation as a thought leader in your industry.
Every business owner wants to position their company as the leader in its field. Unfortunately, this can be very difficult if you are competing in a very saturated market. You need to be creative if you want to be seen as an industry leader.
Your business blog could be a great way to differentiate your organization. Potential customers will read your blog regularly for more information. They will read your detailed analysis and comprehensive descriptions of different problems that they may face. They will be a lot more likely to see you as a leading expert if they read your blog and are aware of your unique insights. With some time and effort creating quality content, you will be on your way to becoming a known expert in your niche!
3. Engage regularly with people following your brand.
A blog can also be a great platform to engage with anybody that is interested in your brand. In particular, a business blog is ideal for building relationships with prospective customers, as well as people that have already done business with you in the past. You can also use your blog to maintain ongoing relationships with colleagues and brand partners.
Customers may use the comment section in your blog to communicate with you whenever you make new posts. This can be a great way to build a reputation and keep your brand fresh in their eyes. Since the cost of acquiring new customers is so high relative to retaining existing ones, it is prudent to use your blog to maintain a connection and keep them happy.
A blog will also be great for keeping in touch with people that might make referrals to your business. You will be glad to have used it to strengthen your relationships with these people when they start sending more business your way.
4. Generate leads more easily.
Your blog can also be an excellent lead generation system. You can use different blog posts to attract prospective customers. Then you can have an opt-in form to encourage them to either request a quote or join an email list.
The great thing about using your blog as a lead generation tool is that you can easily segment your perspective customers. You can create separate lists of customers looking for different services, which allows you to tailor your message to anybody interested in your services.
A blog can be an excellent way to grow your business.
You need to use the most cost-effective strategies to reach new customers and grow your business these days. Blogging can be an excellent way to reach these goals. It will be a great tool for increasing organic traffic and establishing a reputation as an industry leader, and it will also give you a platform to talk about your own products and services in an interesting and educational way. You should seriously consider starting a business blog if you don't already have one.